Thursday, August 31st, 2006
Everyone knows that I hate coffee, but Jeremy loves it. I don't hate coffee itself, just the culture that has grown around it. I actually like it in baking or desserts, and all of the prep is fun. Anyway, I ordered this for his office today:

baby espresso machine: i dub thee Happy Jr.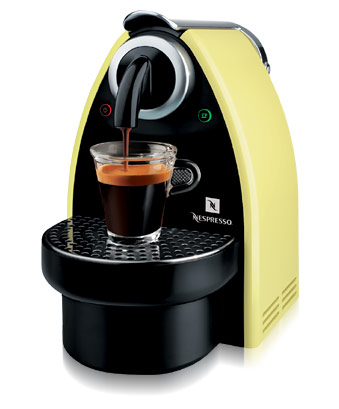 Except his isn't yellow, it's orange (called passion/orange – whatever that means). The tectonics group had one at my old workplace and even though I never wanted to drink any, I was always volunteering to make it for someone because it's so easy – it's so FUN! This is the baby version of what the group had. I think it's perfect for Jeremy. I also think when he walks into his office after trudging through the cold his world will light up when he sees: 1) Happy Jr. and 2) his G5 – because what else is more beautiful and functional at the same time?!