Happy New Year, all!
I had a major kitchen day, in which I spent nearly 10 hours cooking all sorts of goodies to celebrate the new year properly. I made Chinese hot pot with tons of traditional ingredients like tofu, fish balls, pork meatballs, shitake mushrooms, bamboo shoots, preserved mustard greens, napa cabbage, bean thread noodles, water chestnuts. I also prepared a batch of potstickers from scratch, and stir fried bok choy with mushrooms and water chestnuts.
But that's just the savory stuff. I also made some sweets. My leftover boozie drinks from last night were poured into the ice tray and I made Jeremy a sort of granita version of a lava flow in the afternoon.

refreshing!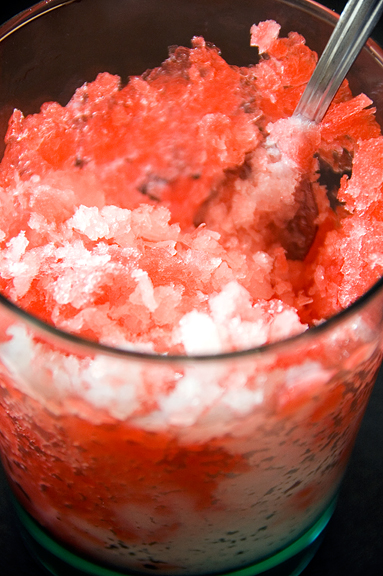 Inspired by Kell's sorbet, I proceeded to make lychee granita. We'll see how that comes out tomorrow. And I got around to making a recipe from my latest issue of Fine Cooking – an apple jalousie.
slice apples, mix with seasonings and cook in butter on a skillet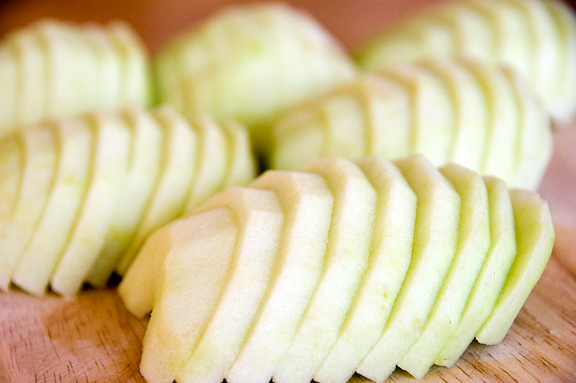 layer apples on dough and drizzle sauce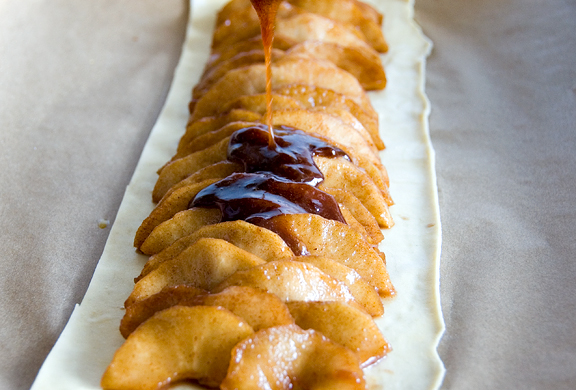 cover with slotted dough, crimp edges, brush on egg wash, sprinkle raw sugar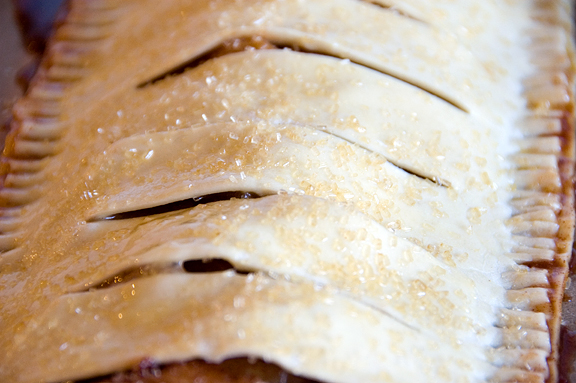 bake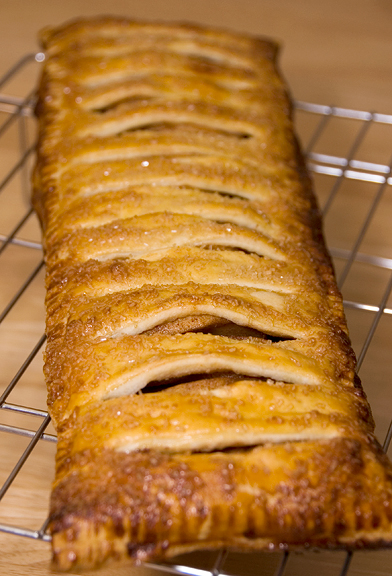 top with something creamy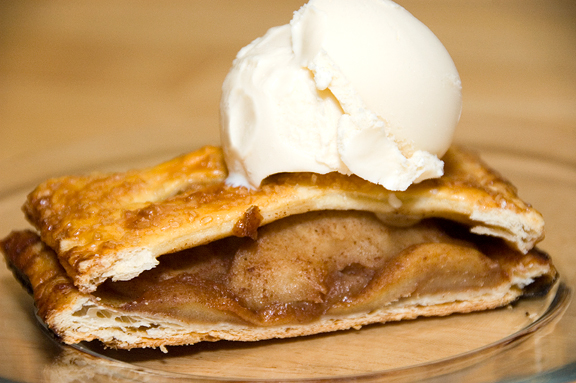 It turned out well, although I honestly don't think it could serve more than four people. Will have to make a note of that.
dinner is served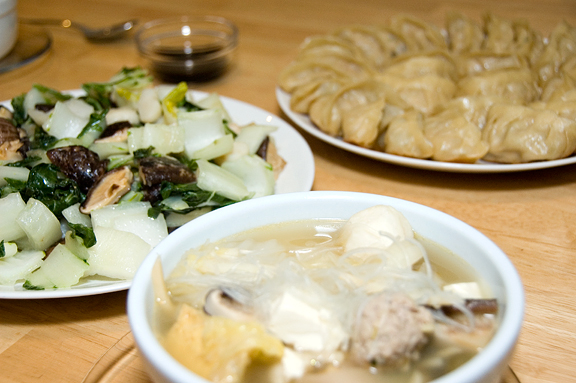 I was pooped by the time I finished cooking everything. Jeremy and I thoroughly enjoyed our meal. I realized I hadn't had a big cooking day in a while. Well, all this prep is not for naught since we have a good week and a half's worth of food. I probably won't have an all day cookfest again until Chinese new year. This year, Amos will be visiting us over Chinese new year and it's going to be a Big Deal because it will become the Year of the Pig – and we're both Piggies!