The weather hasn't been too great for sailing since we've been here. That's alright with me. I love to sail, but at the same time, I don't need to sail the way my dad does. Funny thing, my dad was blaming everything on global warming: the weather, the fact that the local market didn't have blue crabs today, that Jeremy got sick. We actually took the morning easy and spent time talking, watching a movie, eating (of course), checking the fishies, and selecting appropriate gifts for my parents to take to folks in China.

an orchid bred at my mom's college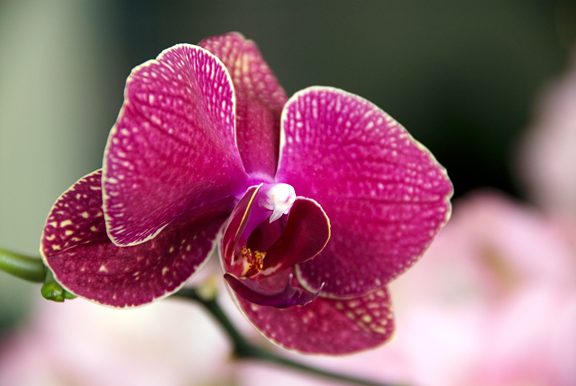 In the evening, we went to dinner at the Fat Canary in Colonial Williamsburg. It's a nice place – on par with the better restaurants in Boulder… hip, modern, euro with asian fusion and packed on a Tuesday night! My parents made reservations and when we got our menus, they read "Congratulations Jennifer!" on the tops. How embarrassing. But the meal was really great and my parents had loads of fun. I also learned that this rose quartz pendant my mom was wearing was given to her by my dad's mother. It was given to my paternal grandmother by her grandfather. It was given to my great-great grandfather by the emperor of the Chin Dynasty. Holy cow, that was news to me!
fat canary: ahi tuna appetizer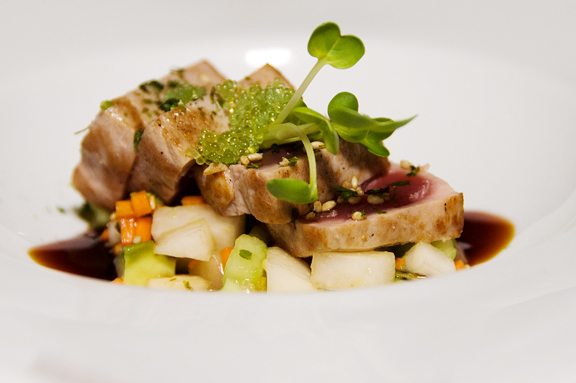 fat canary: asparagus and prosciutto appetizer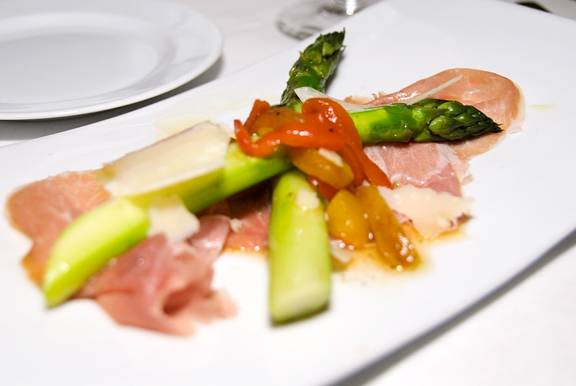 dad and mom toast with pouilly fuissé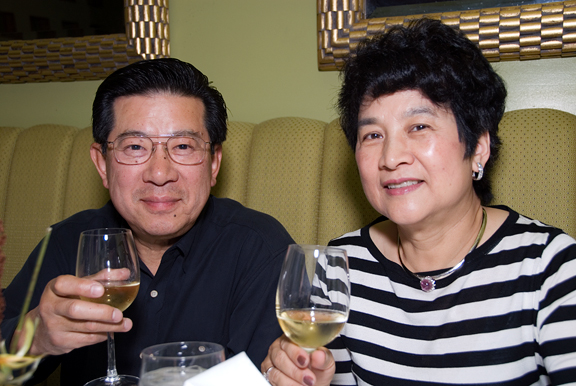 fat canary: seared scallops with wild rice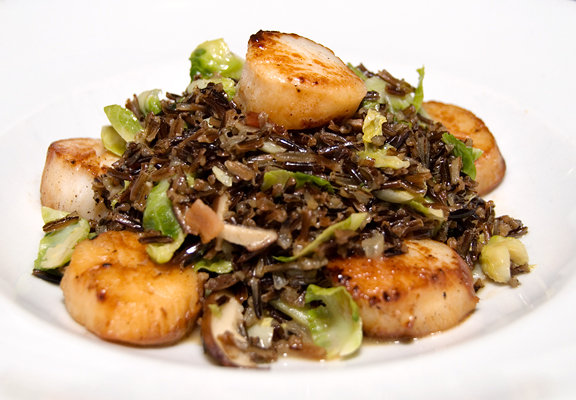 fat canary: warm walnut cinnamon cake
After dinner, Jeremy and I drove out to see our friends Matt and Karen. They had just come in from Boston after meeting with the builders of their new house! I'm so glad we were able to overlap and see them before leaving. They have a gorgeous place out by my old high school. I also got to meet Hoot, their awesome chocolate lab (and kitty who is cute, but not nearly as awesome as Hoot). We looooove Hoot.
hoot is a playful pup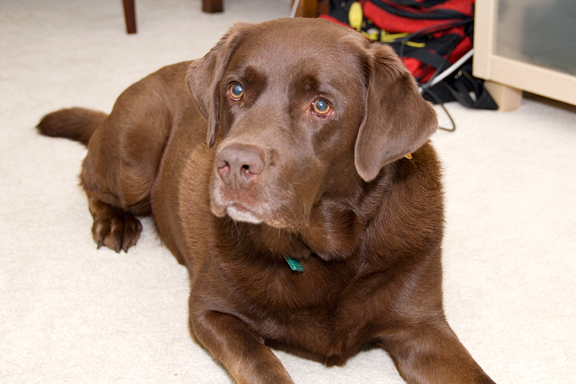 I knew Matt and Karen before they became a couple at Cornell! They've been together 10 years now – two of the nicest people I know. Too much has gone on since we last saw each other in San Francisco. But they both have faculty jobs in Boston for this fall and Karen is leaving for sea this weekend (the Bering Straight!) for field work.
boston-bound: karen and matt