Jeremy and I have been working on a variety of things today – on the computer, on the house, in the kitchen… all things that need to get done. We purchased a nice 24 foot ladder to reach those hard-to-reach places around the house. The new ladder is great and far sturdier than the one we have been using from Tom.

that is high up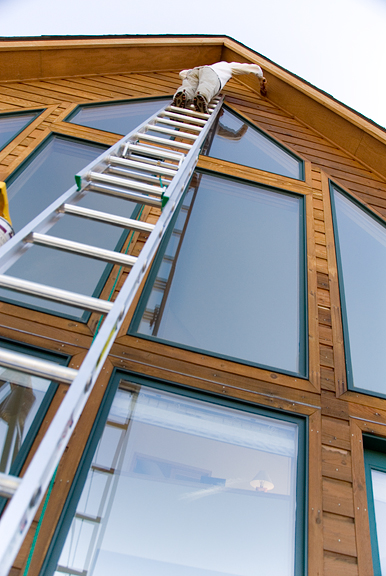 We dropped Tom and Kellie's ladder off with them this afternoon along with some fresh out of the oven empanadas as a thank you. We also told them if they ever needed to borrow our ladder, just ask. Kellie was so excited about the empanadas. A few minutes later, they called us to thank us and say how much they loved them.
After the sun set, Jeremy went back out on the deck to try and finish up the last bits of painting on the front of the house and I set to work on dinner. What did we have? We are in need of our weekly grocery trip and I searched around the fridge feeling uninspired when… two zucchini, four cod filets, and 1/3 pound of asparagus later we had dinner:

seared and butter roasted cod filet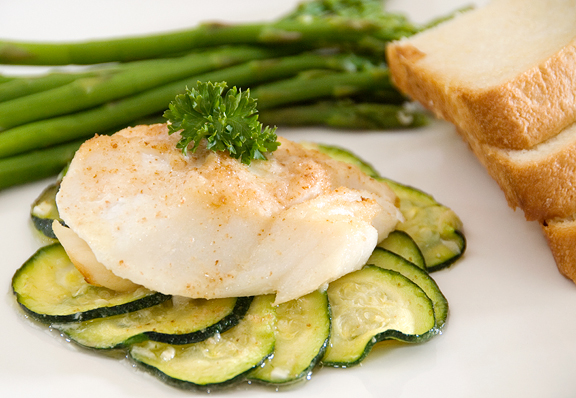 definitely room for improvement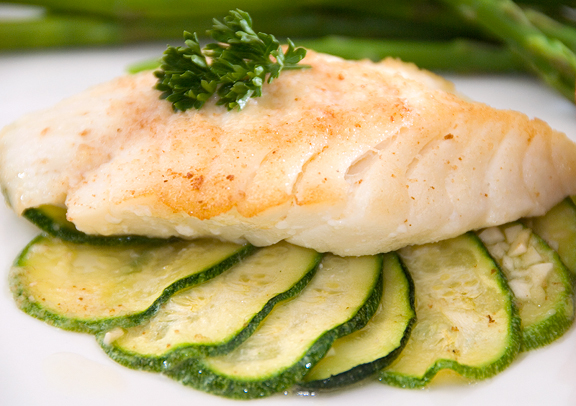 I pan seared the filets for a few minutes and then a recipe said to roast for another 18 minutes. It just didn't sound right and I should have trusted my suspicions when I placed the fish in the baking dish – it looked like it needed maybe 2 more minutes instead of 18. The food was fine, but it didn't make me go "wow" and I certainly wouldn't serve it to guests. Anyway, these were frozen filets (wild Alaskan cod). So next time I will get myself some fresh fish (maybe opah? I love that fish) from Whole Foods and pan sear only, then set the fish atop roasted zucchini slices or some such thing. Yukon golds and zucchini would work beautifully.
I just haven't done much with fish, although I love fish that is well-prepared. So it's time to get over my fear of tanking good (and expensive) seafood and just start doing it. Jeremy agreed that it wasn't perfect, but he did like it and he said he was really impressed that I pulled that dinner together considering what he thought was our "end of the grocery week" stocks.