Friday, September 7th, 2007

Recipe: stir-fried pork and pickled mustard green

Recipe: chinese steamed fish
My parents are like children on Christmas morning whenever they send me something in the mail. They have called for the past three days to check and see if I received their package – a ceramic knife. It's a very nice knife and I'm familiar with how wonderful these things are. So when it arrived today, I had to – per my mother's specific instructions – cut a tomato with it. I felt like a Ginzu advertisement, but I went ahead and took photos as evidence for them. It cuts beautifully – as nice as my Henckels.

feels like a lightweight, but it performs like a heavyweight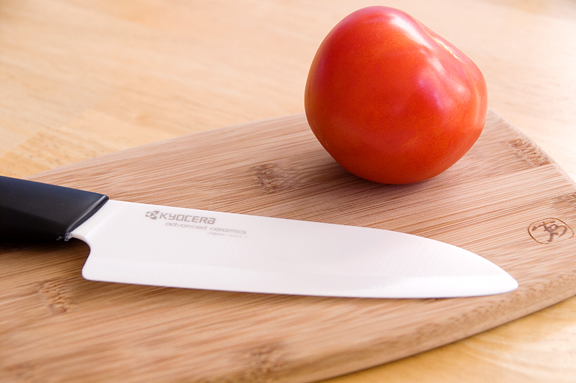 it slices, it dices!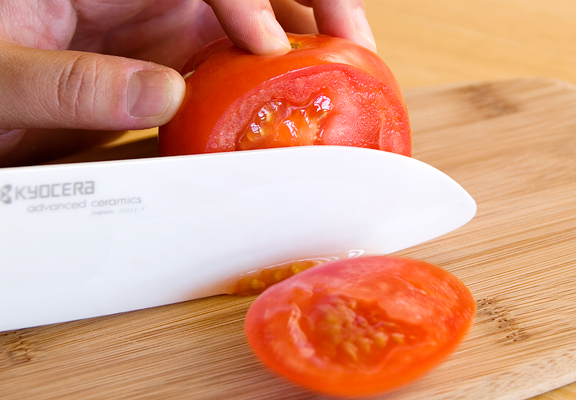 **Jump for more butter**