Sunday, January 6th, 2008
Recipe: zebra torte
It's a battle for time, energy, and daylight hours. I haven't endeavored on many of the more involved baking projects since I've been well enough to ski. After my initial ski whore phase where I was willing to tele any thin veneer barely covering grass and rocks, I have now reached the picky phase – only if there are freshies. We had no such freshies yesterday and so you get the recipe for Zebra Torte.

slice layers from the vanilla chiffon cake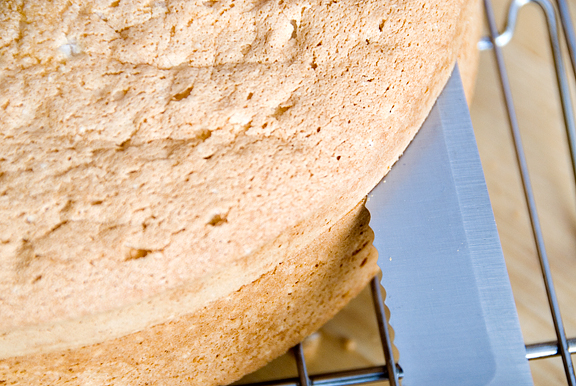 I made this once before in my pastry skills course last spring. Problem with that course was that we crammed as much as we could into each 5.5 hour class and wound up divvying duties between partners which meant I didn't get my hands on each step of the torte.
folding in the dry ingredients for the chocolate roulade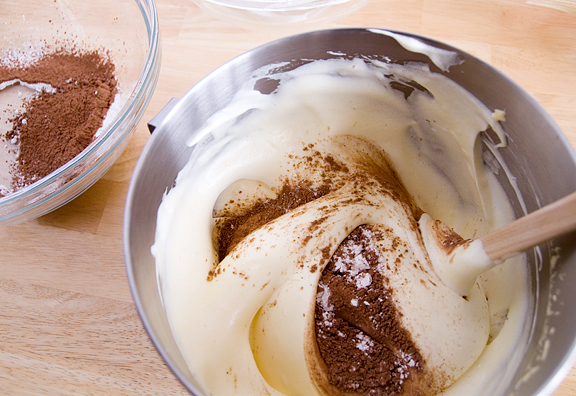 **Jump for more butter**