While I am in between X-ray and heart scan, I'm making good use of the wireless network in this part of the hospital. Oooh, someone in medical imaging just gave me a meal voucher! I love this hospital, people are so friendly and upbeat. Unfortunately I can't eat anything for the next 3 hours, but hopefully I won't be feeling nauseous when I'm done so I might get myself a sammy.
This blog revolves around food and so does my life. I'm sure I think about food and what I'm going to prepare and eat much more than the average bear. Probably not too much more than the average food blogger :) One thing I wasn't expecting over the next several months is that I would have to make a few adjustments to my diet. The main kicker: no sushi. *gasp* Honestly, I can forgo anything if necessary. I am not so inflexible.
What better reason to go and enjoy a nice sushi lunch with my sweetheart? There are a lot of places in Boulder to have sushi considering the landlocked status of the state. I haven't lived here long enough to accept the prices for the quality compared to what I got in So Cal. Okay, but there is one place that has excellent quality and a price tag to match: Sushi Tora.

best sushi bet in boulder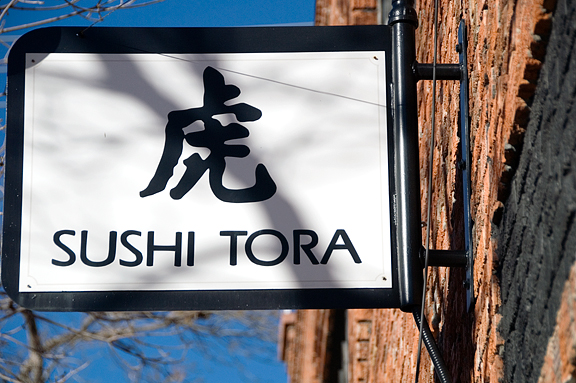 We hadn't eaten anything all day. We spent the morning taking our house apart and moving that brick of a treadmill upstairs. By 2 pm, we were famished. Let's start with something from the kitchen:
seaweed salad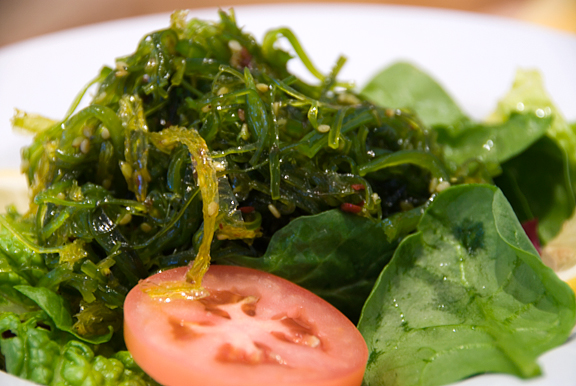 agedashi tofu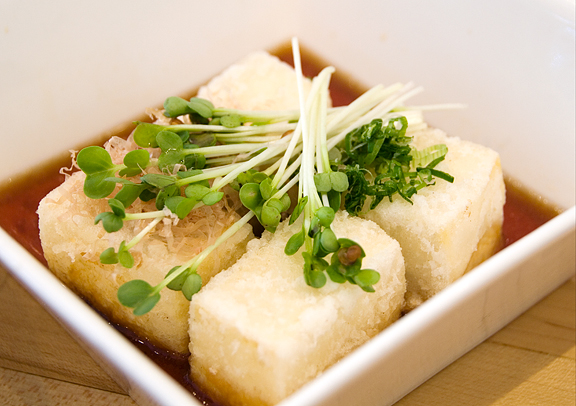 It's a nice way to whet your appetite while perusing the menu. We sort of went nuts on the ordering because we were hungry and we knew it would be a while before we could enjoy this together (well, Jeremy is free to sushi on his own, but knowing him, he won't).
sashimi assortment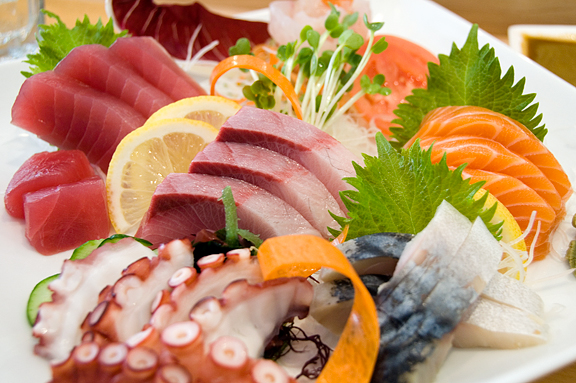 toro (fatty tuna): gdddddgdgdgdgdgdg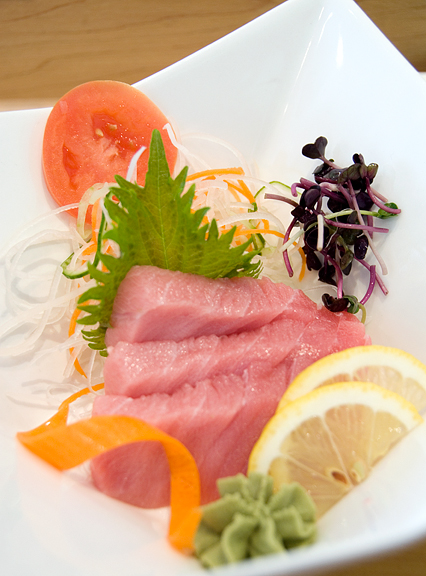 I was satisfied after the toro. It was sooooooo good. One of those foods that transports you to Someplace Else. I think it's on par with sex. I mean on par with good sex, not just any old sex. It's the kind of toro you think about several times a day, for a couple of days after the meal. That kind of toro. I said I was satisfied, but… maki is so fun to eat.
spider roll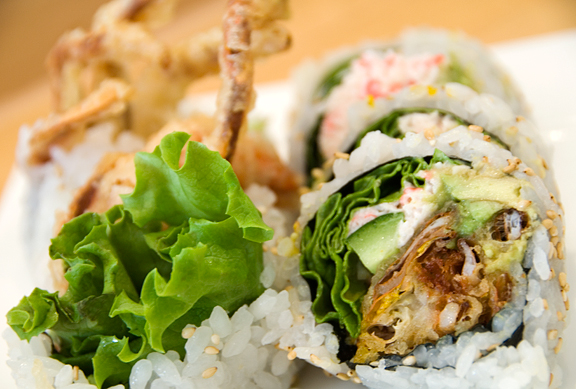 toro no maki: salmon, avocado, tobiko, unagi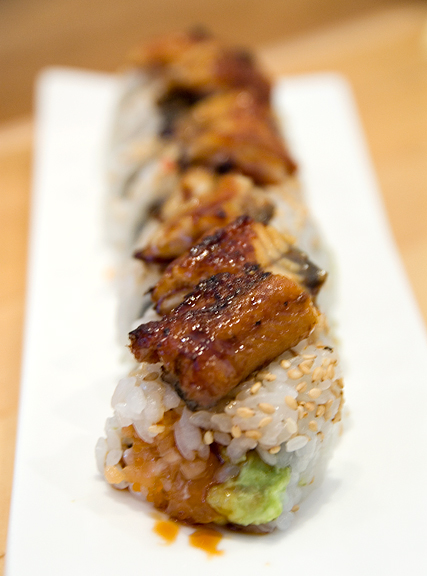 The rolls were good. In hindsight I might have preferred ordering more toro sashimi instead, but I do love the subtle combination of sushi rice and seaweed and all of those lovely fishy things. And to top it all off – what I call
dessert
:
wasabi tobiko with quail egg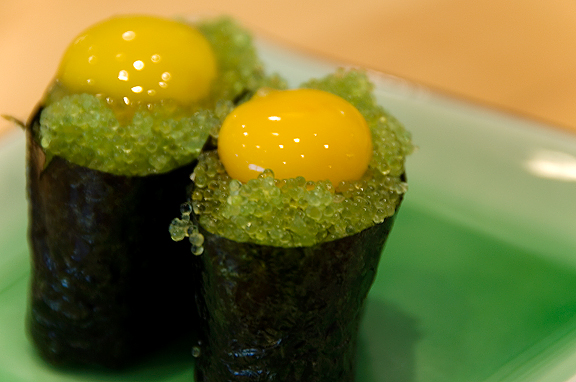 I think my love of tobiko with quail egg is based on 25% flavor and 75% texture. The creamy, buttery smoothness of the yolk oozing all over my mouth while the little tobiko crunch and pop their salty flavor pairs with the slight acidity of the seasoned sushi rice and the refreshing flavor of the nori. The rice lends a hefty chew and I won't even get into the punch of the wasabi. I know most sushi chefs are mortified when Chinese come to dine on their fine creations, dousing them in wasabi as thick as paste and requesting, "more spicy" versions. We are, in their eyes, barbarians. Well, I've never been known for my subtlety.
After the meal, Jeremy had to roll me out the door. No worries though. That treadmill is in place and it rocks! The treadmill (when it's running) scares the hell out of the poor dog. Check it.

to make up for those extra maki