Friday, May 16th, 2008
Jeremy has been busting ass more than usual for the past 8 days on work stuff. That and he was simultaneously taking care of me after my last chemo. Poor guy was feeling stressed out, exhausted. So I asked him if he'd like to catch a movie today. Jeremy loves to go to the movies. Just loves it. I could go either way and my tolerance for crappy movies is far far lower than his. He worked from home in the morning and drove me into Boulder to catch Iron Man – because we are both comic book adaptation whores. [I not so secretly covet Dark Phoenix's telekinetic and psychic powers.] Thoroughly entertaining movie.
After the flick, we stopped at Chez Thuy for a delicious lunch of soft shell crab, pan-fried noodles, and crispy duck.

i had a craving for crunchy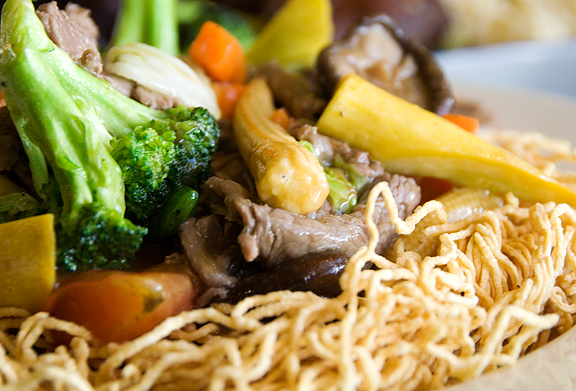 seriously good flavor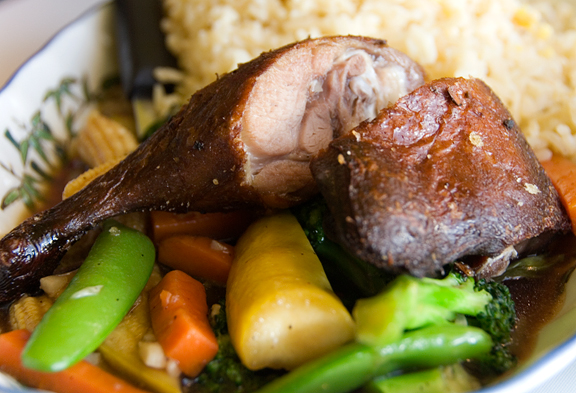 **Jump for more butter**