Tuesday, July 8th, 2008
Hi folks. After that flurry of posts I went dreadfully silent. Sorry. I have been really ill with a capital P for Pain. You don't know weight loss until you've been on this program. I blame that Saturday afternoon buffet…
I'll get to your emails in due time. I shall reply to all comments as well. Meanwhile, Kaweah is sad that no one has taken her for a crazy hike lately, but seems rather content to snuggle with the sicko (me).

how could you not feel better with a cuddly pup like this around?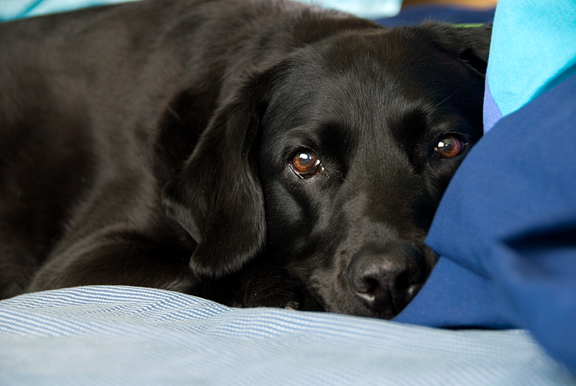 My wisdom to you: stay away from Asian buffets with smudgy sneeze guards in small mountain towns.