Wednesday, January 14th, 2009

Recipe: almond blancmange
Just a few observations and tidbits tonight and then I'm going to send you all off to Tartelette's place, okay?
So Bridget had asked me about the difference between tempered chocolate and untempered chocolate and if I could show a picture. Why yes indeedy, I can – because I had a lot of out-of-temper chocolates from yesterday's post.

guess which one is out of temper?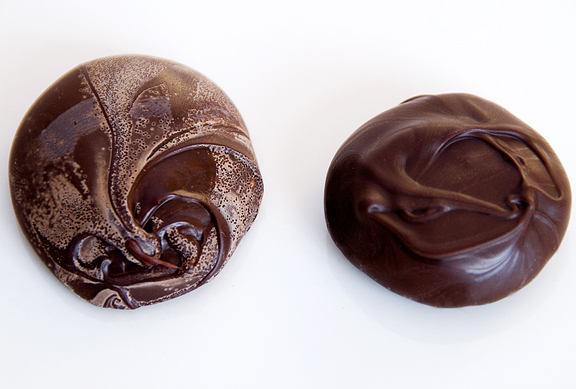 **Jump for more butter**