Thursday, February 26th, 2009

Recipe: asparagus soup
It is still winter here. I accept that with no problem whatsoever. It was snowing this morning and such a thrill to wake up to white skies and dusted pine trees on the hillsides. I embrace it with open arms. But… it has been warm for the past couple of days and I've been cooking and shooting lots of greens – feels suspiciously like spring. Kaweah certainly thought so yesterday. It was so warm in the house that I opened the deck door to let the cooler 60°F breeze in. Pup was overjoyed with the open-door policy and didn't know what to do with herself. She wandered in and out and in and out and when she realized I wasn't going to close the door, she finally settled on the deck for some good old-fashioned brain-baking.

a little toasty in my winter coat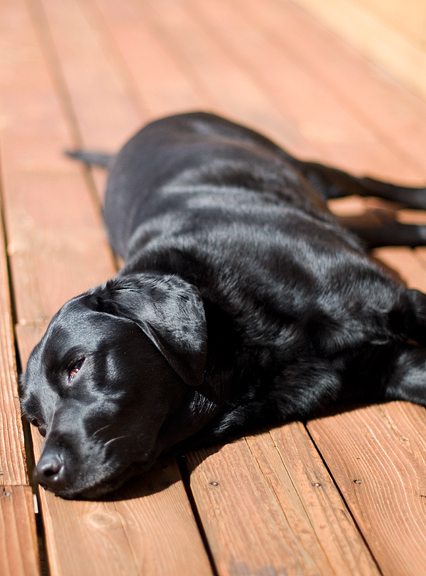 I remember when a month felt like an eternity as a kid and now as an adult, it just flies past before I know it. Is it because that unit of time grows shorter relative to our age or is it because we're so busy as adults? This flying of the time makes me a little nervous because I can never get all of the seasonal things in that I want to do. But I think it's better to have a long list of things to do than a list with nothing on it. Bored people make me batshit.
a forest of asparagus
**Jump for more butter**