Wednesday, May 6th, 2009
Recipe: strawberry chiffon and buttercream cake
My interview with the Times Online went live today. Go check it out, then come back for some strawberry chiffon and buttercream caaaaaaaake.


It's official. The ski rack is off the car. We haven't put the bike rack on yet because I have this fear of driving into the garage and killing my new ride.
We upgraded my mountain bike this weekend! I tend to think of it as a belated equivalent of the ten-year diamond anniversary ring, since my engagement mountain bike is 13 years old. Jeremy and I are pleased as punch that I never fell prey to the diamond industry's marketing campaign: that somehow I *need* a diamond ring. Pshaw. The only thing I can think of using a diamond ring for is better served by a set of brass knuckles.
I accept that spring has come to the mountains and summer will be hot on her heels. Our pattern of afternoon thunderstorms is setting up. The slush on the trails will eventually give way to mud which will give way to wildflowers and endless miles of beautiful hikes, bikes, and runs. Kaweah has her inaugural spring eye infection right now, most likely from rubbing her face in all manner of melting junk on the trail. Hurrah!

checking on the pasque flower's progress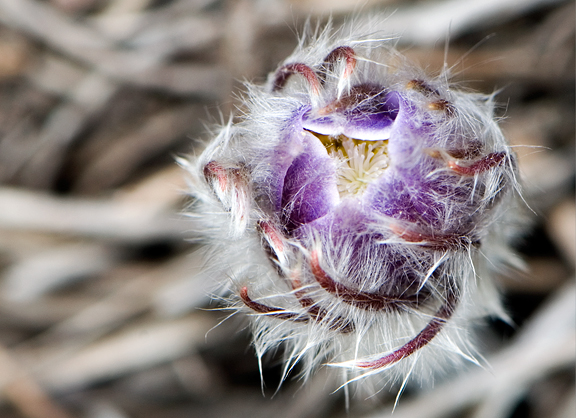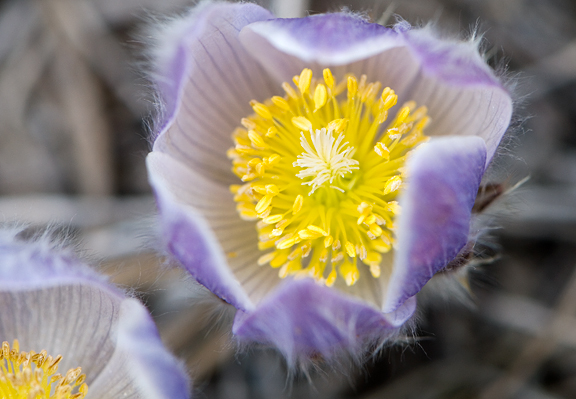 Ever since I learned to make chiffon cake and swiss meringue buttercream frosting, I have made this ensemble each spring – before it's too hot to even *think* about baking or Swiss meringue buttercreaming. For me, it is Eating Spring. I never blogged the recipe properly, so I decided to get off my bum and post it for dear Meeta's
Monthly Mingle
at
What's For Lunch Honey
.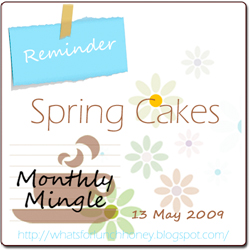 it's all about strawberries
**Jump for more butter**