How was your weekend? Good? We had a nice one over here. It went a little like this…

the boyz at seafood always deliver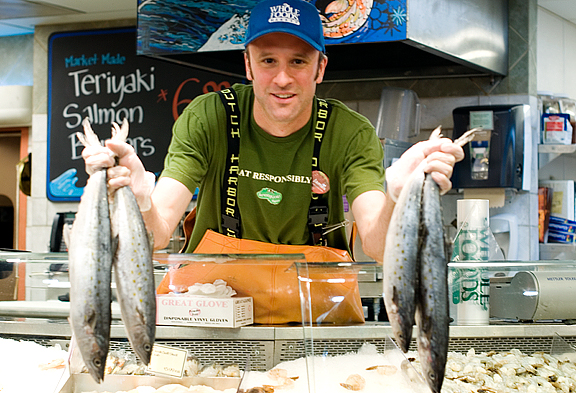 a little wet, a little muddy, a lot of fun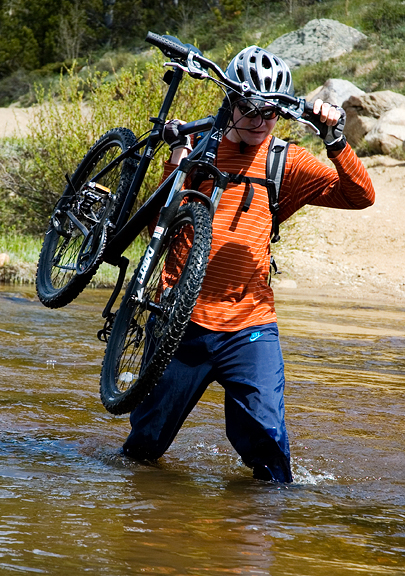 tremendous lightning storms…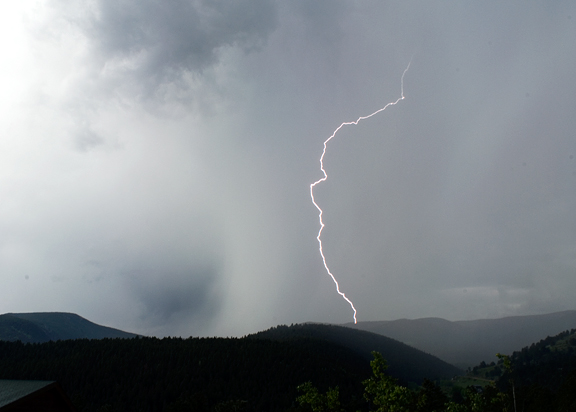 which gave way to beautiful evenings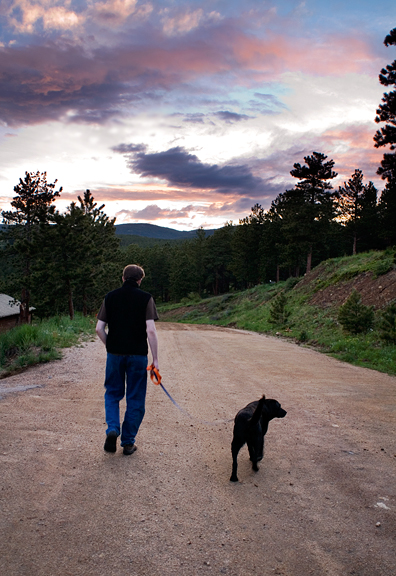 And then there was this business of the giveaway. Thanks to everyone who entered and shared their goals. I closed the comments at midnight on Friday, so any stragglers were stuck out. It seemed the most popular goals were: losing weight, running, gardening, cooking, cleaning, spending time with loved ones. I hope you all meet your goal(s) and even if you don't, I hope you find happiness either way.
Jeremy and I pondered how to go about selecting the winner. There is Random and then there is Inane. You can probably guess where this went:

to the dogs (someone is on a diet, so carrots in place of kibbles)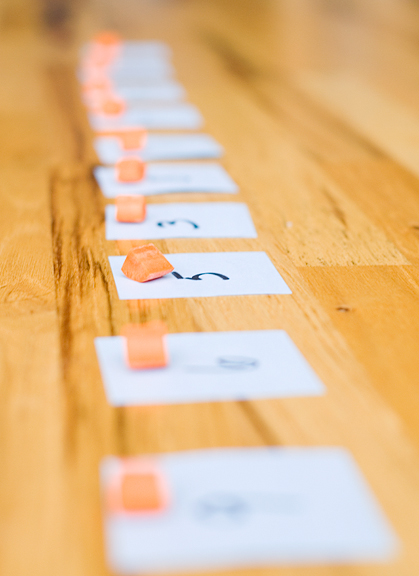 we employ trained, licensed professionals resort to kaweah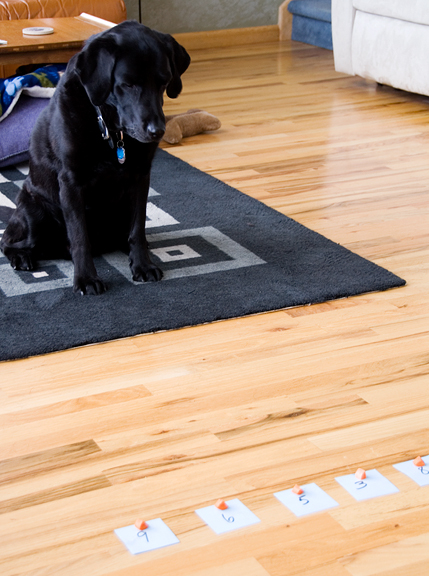 We recorded the number under the first kibble Kaweah ate upon her release command. Jeremy had to rush in to keep her from mowing through all of the neighboring carrot nubs each time. Each number corresponded to a digit in a three-digit number,
x
. If
x
was greater than the number of entries
N
= 616 (since #422 out of 617 opted out) then we took the mod of
x
by
N
.
6… (see her eying 9? she ate that too)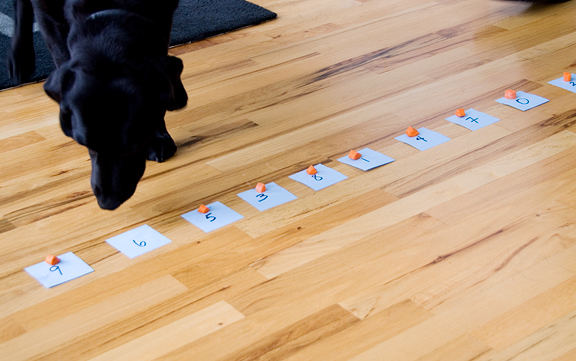 After each selection, we filled all of the numbers with carrot nubs to "reset" the board. We wound up filling more than one because Kaweah made quick work of sucking up the surrounding carrot nubs.
and another 6! (and she ate the 9 again)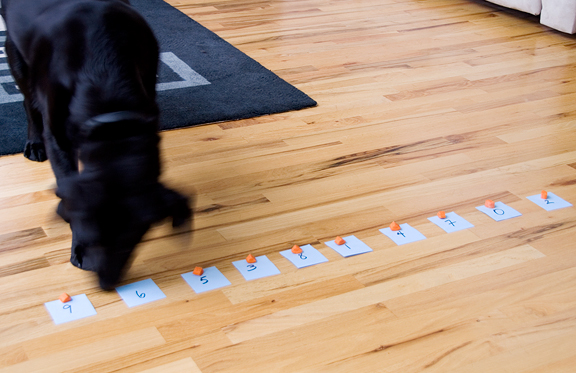 Kaweah was so excited about the treats that she dove into the third digit before I was ready to photograph it, but it was a 3. So our winner was 663 mod 616 which is 47. And commenter #47 who will receive a $100 giftcard is:
Shanna whose goal is: 1) to not waste any of the beautiful veggies coming from my CSA box and 2) to save $50/week.
But wait! There were two runners up to be chosen (by the same ridiculous and slobbery method). They are #561 and #216. Now because #422 opted out (she was our lovely winner of the Kyocera knife last time) #561 actually corresponds to #562 in the comments. So our winners of the Patagonia Carry Y'all bags are:
Marsha: I want to become more organized in this little 3 bedroom house. Is it to much to wish that everything should have its own place? Since I am a kindergarten teacher, me and my family will have a staycation summer as well.
Jen!: I too live in a fantastic city (Austin– thought it's probably too hot here for you!) but for years and years have dreamed of living in NYC. A couple weeks ago I came back of my NYC pilgrimages and it finally struck me that while the big city is great and all, Austin is where I belong. This summer is the summer I will stop dreaming of living somewhere else and embrace this city, humid summer heat and all, as my own. Also I have stepped up the ol' workout plan, so I WILL be losing some lbs!
Congratulations, ladies! I will contact you to get your selections and mailing addresses. Everyone, go forth and have a fantastic summer (or winter)! Thanks for participating and being a part of use real butter.

my work here is done