Saturday, October 17th, 2009
NaBloWriMo day 17.
Eat on $30 day 7.
Saturday was the final day of Eat on $30 and my mind is filled with so many thoughts that have tumbled about in my head for the past week. This weekend is short on time (didn't I tweet earlier that October had too many parties?) but I promise to sit down this coming week to give you some cohesive parting thoughts on the issue of hunger and the hungry. For now, I'll just toss out the thought that struck me in the morning while I was feeding Kaweah… The dog gets dry kibble and she acts like I'm feeding her chocolate mousse every day (she's a lab, what can I say). Kaweah can live healthily on her large chunk Iams lamb and rice formula for large breed dogs day in, day out. It contains everything she needs in these crazy kibbles.
When Jeremy has been short on time, he'll often bemoan the fact that there is no "bachelor chow" to dip a measuring cup into and serve himself an instant meal complete with all the nutrients he needs. Made me wonder why there isn't a provision for people chow. Could you eat the same thing every day? I know most Americans balk at the idea. There are plenty of people who *hate* leftovers and throw leftover food away. That makes me cringe. It makes me sick, actually. Such waste. Just because you can afford it, doesn't mean you should do it. A good many people in this world eat the same thing EVERY DAY. We're so spoiled. The disparity between the haves and have nots is staggering. I'm just thinking there has got to be a better way to meet the needs of the hungry.
Our day involved a big brekkie from the remaining three potatoes, the remaining kielbasa sausage, two eggs, and our last bagel (split in half).

i love me some hash browns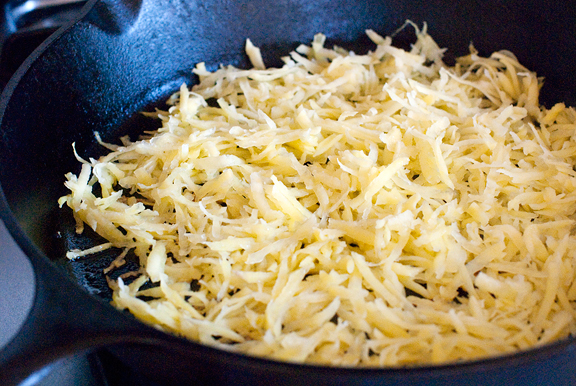 kind of a last hurrah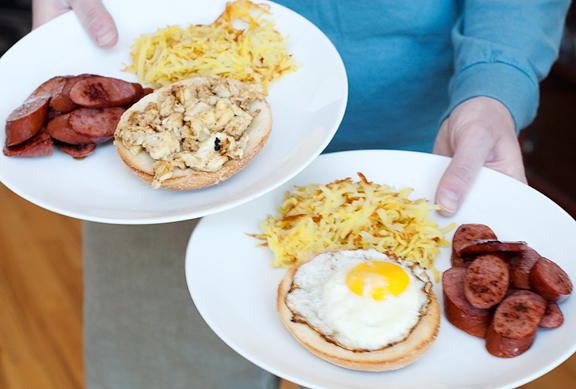 This may sound odd, but even though we couldn't eat any of the fabulous food we bought for our coming party, I felt so content just preparing the food. I think a large part of my joy in food is not the eating, but the preparation. Shortly before our post office closed, Jeremy went to pick up our mail and came home with a huge box from
Todd and Diane
. It was a box of my dangerous items from the after party schwag bag in San Francisco and fruit from their amazing garden.
dragon fruits, calamansi limes, passion fruits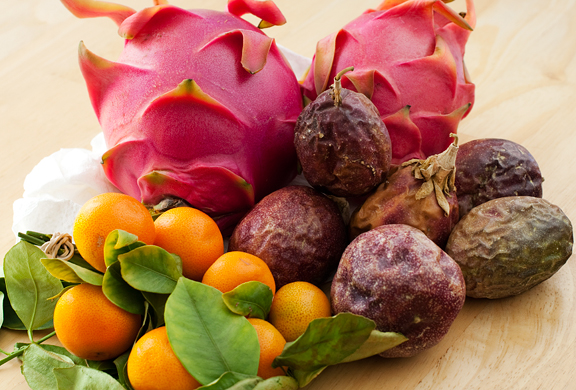 I ran around in circles raving over the incredible fruits and singing the praises of my beloved friends. How lucky am I? I am so damn lucky!
mixing apples with spices and sugar and butter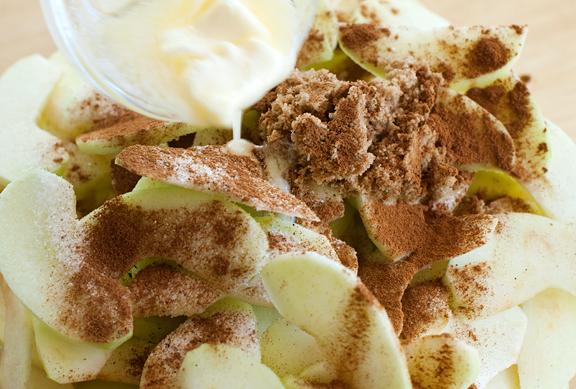 topping with the oatmeal crumble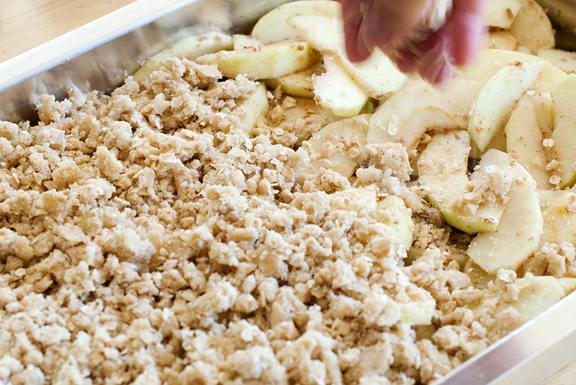 **Jump for more butter**