Friday, December 11th, 2009

Recipe: korean bbq-style burgers
Administrative note: The strong undertow of the holiday season is fast sucking me down to the bottom of the sea. I will do my best to answer any pressing questions in the comments this weekend, my good people!
Jeremy and I met our pal for a quick happy hour yesterday evening and there were THREE parties going on at the restaurant. I guess Office Party Season has officially begun. We had one to attend ourselves last night. It's more of an event though. Ignite Boulder 7 – another sold out crowd at the Boulder Theater! My friends Andrew Hyde, Ef Rodriguez, and heaps of wonderful coordinators, volunteers, sponsors, and speakers pulled off yet another hugely entertaining evening of presentations, music, and prizes. AND they donated all proceeds to The Food Bank of the Rockies. It's great meeting so many people from my online communities in real life, plus some fresh out of the blue.

ef always warms up the crowd with his sweet voice, guitar, and wit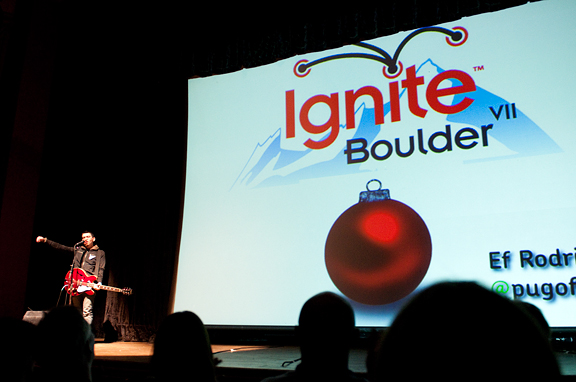 sold out crowd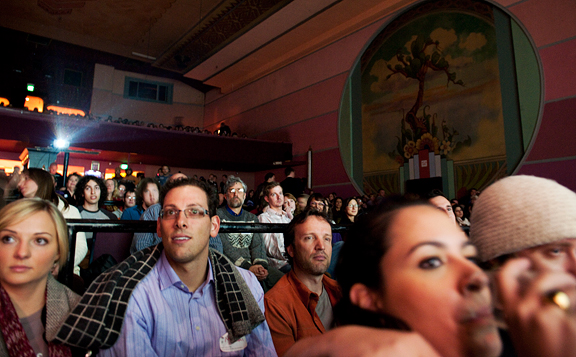 fellow citizens play the intermission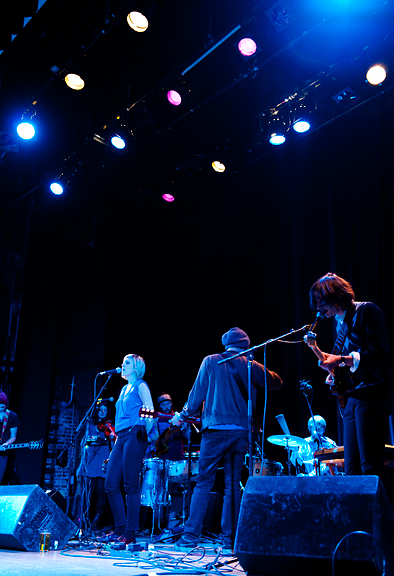 What was I saying the other day about my love of summer food in winter? Right… I can't help it. We had some record low temperatures smacking the Denver-metro area about recently. Last weekend, I was flipping through my copy of
Jaden
's
Steamy Kitchen Cookbook
. I know, everyone has already seen it. It was part of the schwag bag from the after party at
BlogHer Food 09
and I had emailed in for my free copy a few months ago. I waited and waited. I saw tweets and posts from everyone and her sister raving about the book. I waited some more. Then one day, I whine-tweeted online that mine had yet to show up.
Then Jaden, aka Busiest woman on the Planet, said she'd fix everything. And she did.

i love this book almost as much as i love jaden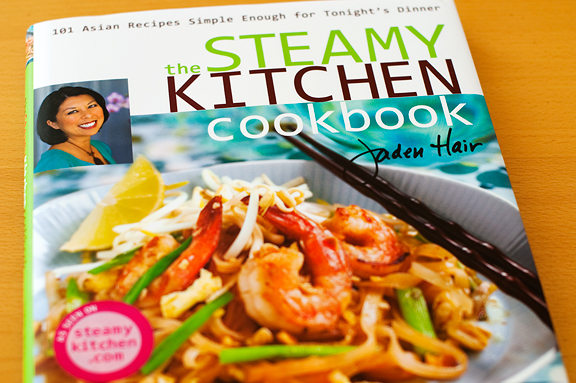 For as long as I have been aware of food blogs,
Steamy Kitchen
has always been one of my goto sites for rock-solid Chinese recipes. That and Jaden makes me laugh much like the way my sister made me laugh. But her book is more than just Chinese recipes. It has Thai, Viet, Korean and lots of great Asian fusion dishes like her Korean BBQ burgers.
look at all those goodies
they go *in* the burger
**Jump for more butter**