Monday, March 8th, 2010
Hey, how was your weekend? Did you do anything fun? Get work done? Sleep in? Enjoy the weather? Learn something new?
I did all of that and more except for the sleeping in part (of course). A few weeks ago, Jason invited me and others along for a photo road trip down to the San Luis Valley to catch the Sandhill Crane migration. As an extra (and boy do I mean extra) bonus, we brought lenses provided by Pro Photo Rental (one of our sponsors for the food photography workshop in June!) like the Nikon 200-400mm f4 and the Nikon 500mm f4. We had similarly intimidating and amazing lenses for the Canon shooters (Stepan and his dad Oleg). So none – NONE – of my fellow photog pals were able to come! That's really too bad because they missed out on stuff like this:

sunset over the sangre de cristo mountains and the great sand dunes (at base of mountains)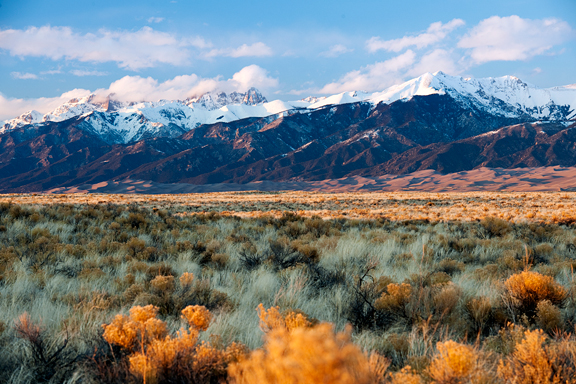 a pair of sandhill cranes squaring off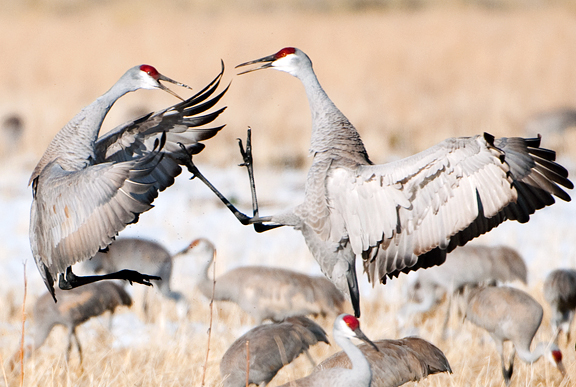 The trip wasn't all rainbows and lollipops. It's work. We woke up at 4:30 am (the guys got up at 5am) to scope out and shoot before morning twilight. We stood in 4°F temperatures for hours waiting for the sun, waiting for the birds, waiting… There is no running around to warm yourself up – you'll scare all the birds away! I probably sent about 2 dozen flying off prematurely as I took 10 minutes to
slowly
walk 20 feet in the snow toward my setup point. Did I mention that I can't operate my camera with gloved fingers and that the bodies and lenses are all metal – in 4°F weather? And then there was the bland Mexican food. Seriously, we weren't that far from the border with New Mexico, but yeah – something is fundamentally flawed with the Mexican food in Colorado.
jason looks on as the sun lights up the distant mountains
flying to feed in the rye fields at sunrise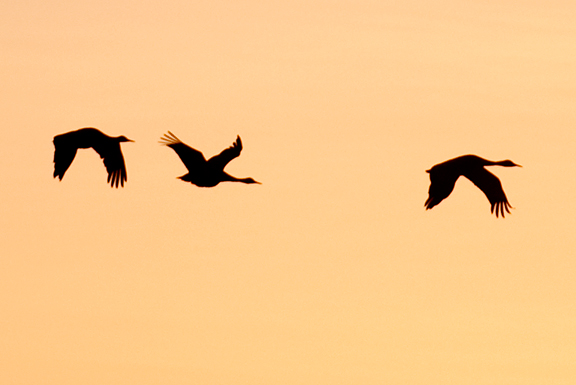 **Jump for more butter**