Saturday, April 3rd, 2010

Recipe: rosemary lamb noisettes
I have been joined at the hip to my computer lately working on several things at once. I know some photographers will wait to process their photos after a shoot so that they can come at it with a fresh mind. I'm not one of those. I have to plow through them while my color memory is strong, but more importantly before my next shoot or else things begin to clutter together in my brain and on the hard drives. We're finally at the Death Valley photos and I held off on those until last because it was a complete bitch to shoot. I'm only halfway through, but I thought you might enjoy some of these. It's amazing how the same place can look so different from sunrise to sunset.

sunset over death valley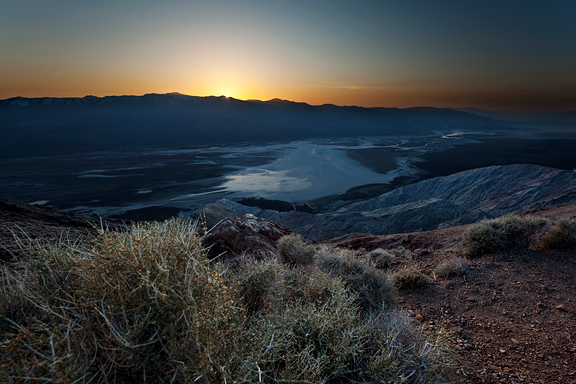 …and sunrise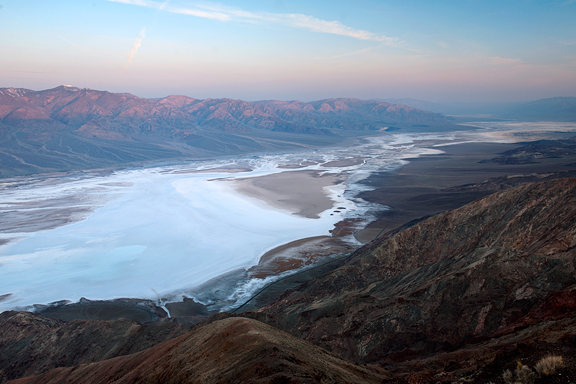 those clouds plagued me for three days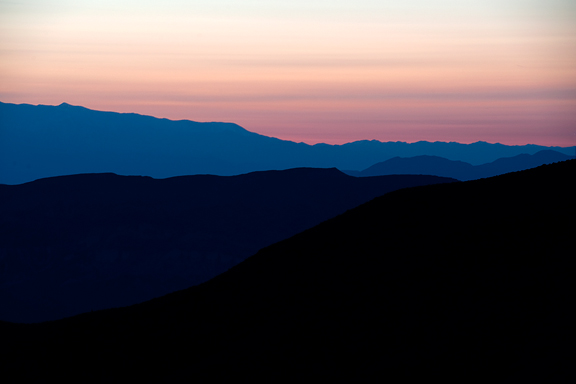 There are a few more
photos from Death Valley
and I'll get around to the rest very soon because I have another shoot coming up in a week.
If it weren't for all of the chatter on Twitter and FaceBook, I would not have known that the holidays were upon us. It's not like knowing would have changed anything. We don't celebrate much this time of year other than a Big Dump Snow Day or an especially gorgeous and sunny "Spring" day. It's all good by me. As it happened, I had been contacted by Annie of Lava Lake Ranch a couple of months ago about trying their organic, grass-fed lamb. These days I'm a lot pickier about reviewing products on urb because I don't have the time and I'm not interested in shilling for something I don't feel strongly about. So what was so special about Lava Lake Ranch Lamb? In a nutshell: 100% of their profits go to conservation and restoration of nearly 1 million acres of land in south-central Idaho. I have a soft spot for organizations and individuals who Do Good in the world and of course, Good by my standards may not be the same as yours.
I said sure, but I'd have to let her know when I had an open window of time in my schedule. The window was this week and I received via FedEx boneless lamb loin, lamb chops, and lamb shanks. My regular readers know that I'm sort of new to lamb, so I scoured the interwebs for some recipe ideas and lo and behold – everyone was talking lamb because it's Easter weekend.

i started with the loin since we wanted a quick meal
rosemary, there is always rosemary…
**Jump for more butter**