Thursday, July 15th, 2010

Recipe: chinese sweet red bean soup
Before I forget, several of you had asked for a picture of the Thai tea I had purchased when I made Thai tea ice cream. Twist my arm! I went back to the store and bought a second bag just for you guys… ahem. Hee hee. But seriously, I get it because I can't read Chinese (or Korean or Japanese or Vietnamese or Thai or…). The picture is always helpful. I'll add this to the other post too, but here it is for those of you who were wondering. I'm sure there are other brands that are equally good.

oh darn, another bag of wonderful thai tea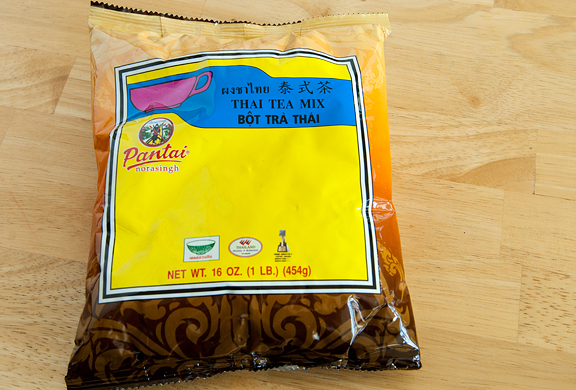 It's getting a little toasty around here which means it is downright hot in Boulder and the surrounding flats. I've been avoiding the stove and oven for a good month now, but had to break down today in my quest to clean out my freezer. More on that (a little) later. Just three days ago we had cold, wind, rain and overnight we dipped quite close to freezing. I kinda loved it. I kinda had a craving for soup. Now, in the heat of late afternoon, I can't think of anything other than a cold glass of ice water. Come evening, because of our (blessed) low humidity, our temperatures drop into the low 50s, sometimes 40s. It's delicious and my brain lulls back into cool weather mode and thoughts turn to soup. I know – soup? In
this
heat?!
red beans
Make that red adzuki beans. I'm talking about a sweet soup. Most westerners are pretty underwhelmed by Chinese desserts. They don't tend to be very sweet, but I rather like that. However, the
marriage of Asian flavors with western style desserts
is like the ultimate in awesome for me. When I dine in authentic Chinese restaurants in the Bay Area or Southern California, our complimentary dessert is almost always a hot bowl of some kind of sweet soup. Taro root, corn and carrot, red bean, green bean, black sesame, peanut… soup.
soaking in water
you'll want to add some tapioca pearls too
**Jump for more butter**