Saturday, October 16th, 2010
It's been over a week since I landed in San Francisco and I'm still noodling about the area, busy with a lot of other business which I'll share with you as I plow through the photos. But, given the choice between living life and blogging about it, I think you already know which one takes priority for me. However, the camera rarely leaves my side. That's a good thing otherwise I'd have forgotten what I did just ten minutes ago!
Chuck, Anita, and I left the BlogHer Food after party as things were starting to crank up. We ran around hugging people good-bye – most of whom said, "But I just got here! You can't be leaving NOW?!" I'll see those good folks again, I'm sure of it. But Hungry Bear was preparing a wonderful dinner for us at their lovely home, we were meeting Anita's husband, Mike (so neat to now call him her husband instead of boyfriend!), and we were running quite late. While I loved seeing so many of my friends in one place at the after party with, alas – great food, I felt like I could relax and enjoy a pleasant and more personal dinner with a handful of close friends. I really needed that decompression.

we started with gorgeous shrimp egg custard appetizers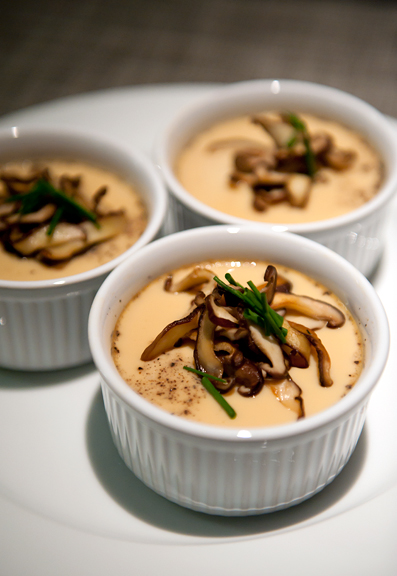 chuck models his latest tee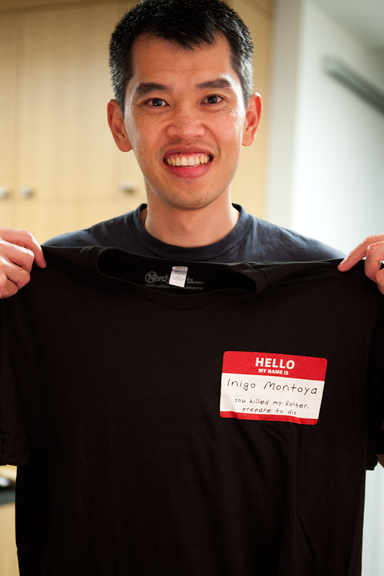 wonderful and wholesome roasted japanese eggplant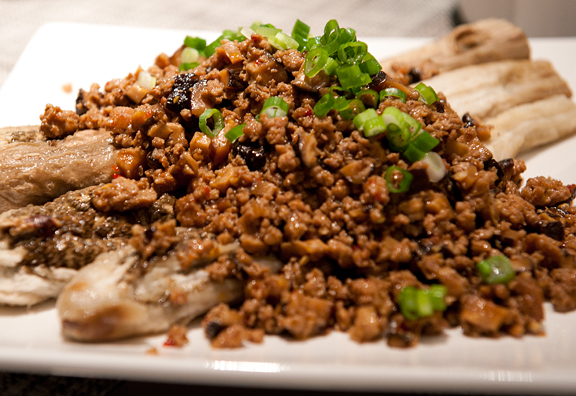 hungry bear and chuck at the dinner table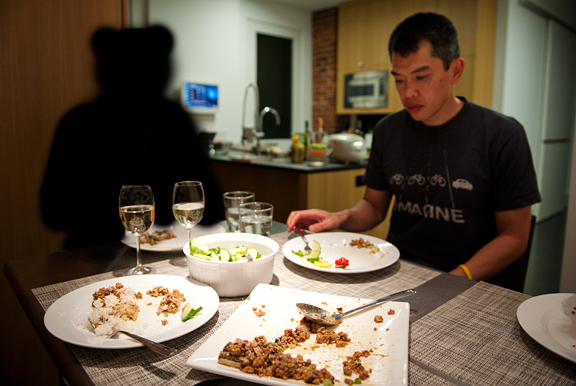 Even after Anita and Mike left, Hungry Bear, Chuck, and I were up pretty late talking. That's what happens when parents aren't around to yell at you to get to bed. In the morning, before it got too hot (did I mention it was hot in San Francisco the whole weekend? Well it was – ass hot for San Francisco and it was snowing in my backyard at home) we went out for a walk around the bougie bougie neighborhoods then down to the Presidio. I felt so California!
along the beach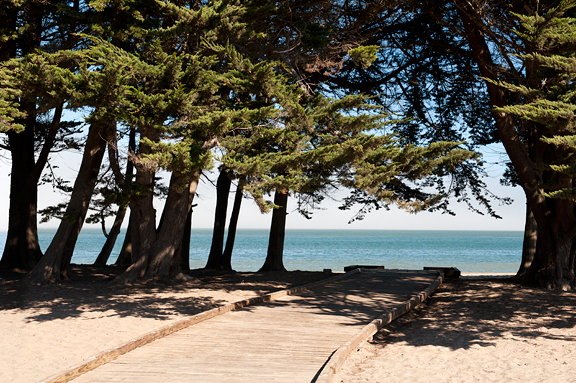 fog lifts over the golden gate bridge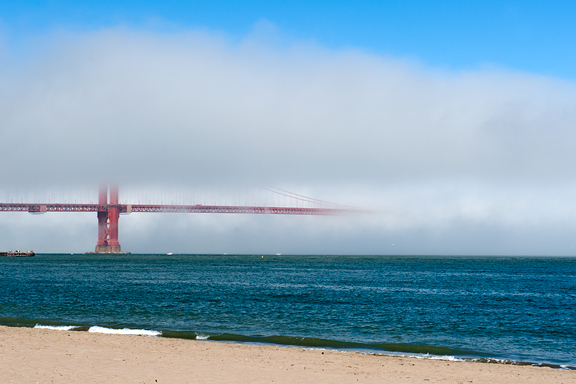 We met up with
Lisa
at the Sports Basement. At first, I didn't hear the name of the store and Hungry Bear told me it was a toy store. Then Chuck added, "It's an
adult
toy store." Well, okay! Turns out it's an outdoor sporting goods store with great deals on all manner of gear… except for tele gear. I suppose that's not so much a California thing. Since it was nearly Sunday noon, we opted for lunch at
Nopalito
.
some sort of roasted nut or legume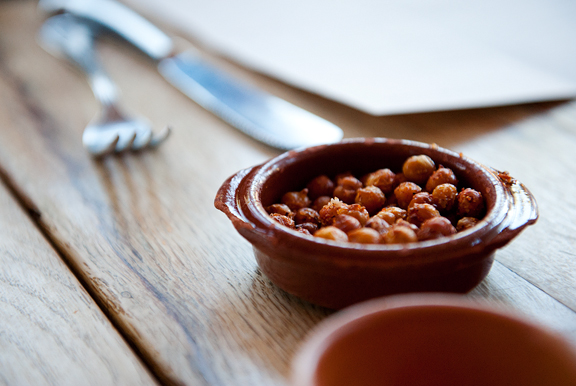 gorditas campechanas (braised beef in fried corn tortillas)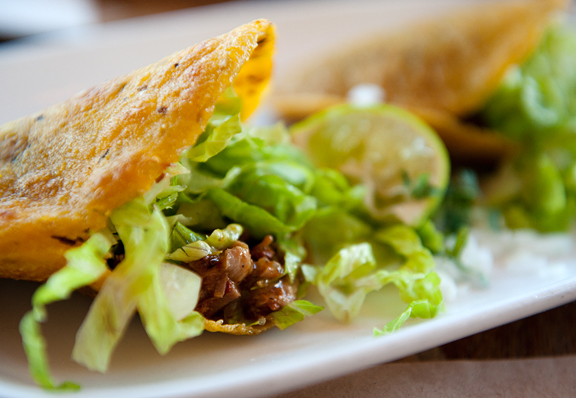 ceviche verde de pescado y calamari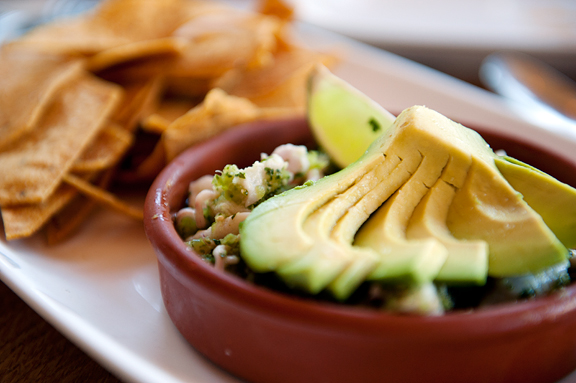 tamal empipianado de puerco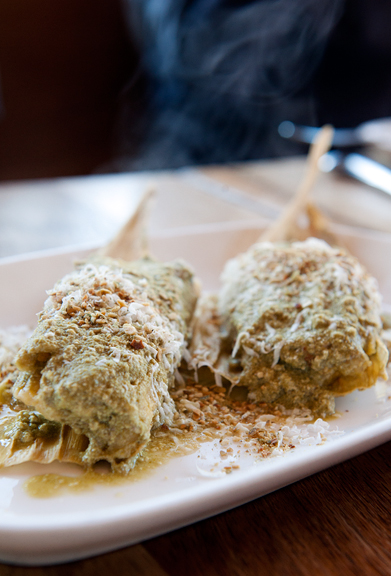 carnitas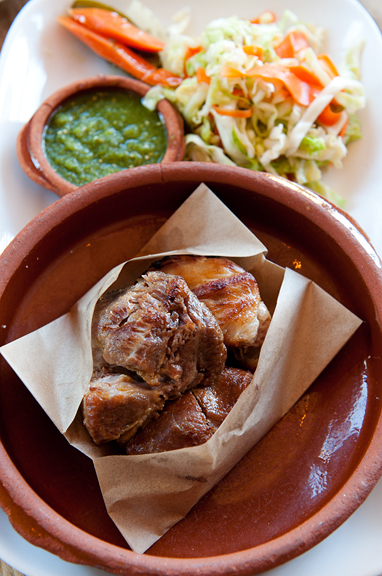 little cookie bites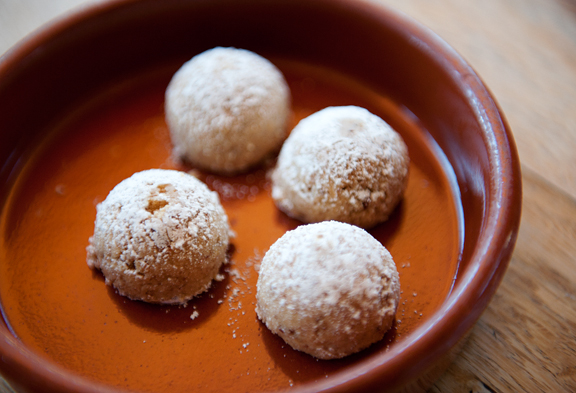 The food was terrific, although I felt the carnitas missed the point. The point is to maximize the surface area of the caramelized bits of pork and that's hard to do with giant hunks of pork. We were all in agreement there. Back at Hungry Bear and Chuck's place, Lisa helped me gather my stuff as I unloaded much swag (mostly chocolate). During BlogHer Food 2010, Chuck was distributing some slick FoodGawker swag which I hope those who attended were able to score. Lisa and I each got a shirt too. The photo is a little blurry, but Nikons weren't really designed with bears in mind (especially a Hungry Bear).
lisa and i sport the foodgawker bling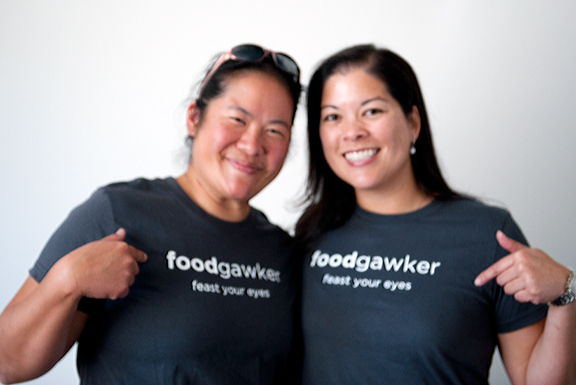 **Jump for more butter**