Sunday, November 7th, 2010

Recipe: eggplant fries
Someday I will sit down to post when I don't have a million other things going on. I don't know when that will be. I do know that this will be the last post in 2010 I write the night before I have to catch a flight. Let me tell you, I am quite happy about that. I've been home for three days frantically trying to get things done before I head off into the yonder including a thorough round of spring cleaning which is merely 6 months late (or early if you want to be generous). Colorado still hasn't decided if it is summer or autumn. And now with the time change, the dog is petitioning for dinner at 5pm.

looking east as the clouds pass overhead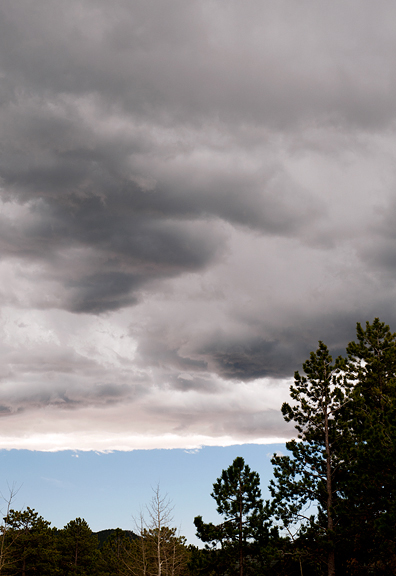 So I'll dispense with any further chit chat and get to brass tacks. When I was in
Seattle
this past September, my good friends took me to
Poppy
for dinner. There I had the most delightful eggplant fries and made a mental note to try it at home.
eggplant, herbs, seasonings, and flour
put the seasonings in with the flour
It's a relatively basic concept to chop up the vegetable in question and deep fry it. Everything tastes good this way, right? Knowing my deep frying prowess, the potential for screwing it up was high. I checked the interwebs for reference and found a
lovely recipe
at The Hungry Mouse which guided me through not having to think about what goes in the seasoned flour.
mixing the seasoned flour
peel the eggplants
**Jump for more butter**