Recipe: chinese stir-fried chicken with vegetables
***Hey Coloradoans!!***
Shauna and Danny (and Lu) of Gluten-Free Girl and the Chef are HERE in Colorado! They have a beautiful new book out (try their pumpkin soup = teh awesome) and want to share it and the gluten-free love with all of you. Just so you know, Danny is our homeboy – a native from Breckenridge. It is so very very special for Shauna and Danny to be coming home to Colorado with their little girl. You have several opportunities to meet them this week and give them a proper welcome home:
Monday, November 15, 2010 in DENVER
Party at Udi's Stapleton restaurant: 6:30 pm – 8:30 pm. This event is SOLD OUT.
Tuesday, November 16, 2010 in DENVER
Reading and book signing at The Tattered Cover Book Store (on Colfax Ave.): 7:30 pm and open to all.
Wednesday, November 17, 2010 in DILLON (near Breckenridge)
Book signing at the Dillon Borders Book Store: 4:00 pm – 5:00 pm open to all.
Thursday, November 18, 2010 in BRECKENRIDGE
A BIG Gluten-Free PARTY for Shauna, Danny, and Lu at Mi Casa Restaurant: 5:00 pm to 8:00 pm for $16.25.
Saturday, November 20, 2010 in BOULDER
Gluten-Free Potluck at First Congregational Church (1128 Pine St.): 1:00 pm and open to all. Bring a favorite gluten-free dish to share around. If you can chip in a couple of bucks to help cover the fee for the rental space and cleaning, that would be extra swell!
For all of the details on these events, please visit Shauna's post on their Colorado Book Tour.
***Come Meet Shauna, Danny, and Lu!***
I was rather pleased that I kicked my cold in time for my Yosemite shoot last week. It was a short-lived victory though, because it came back and thwacked me square in the shins this weekend. I lost my voice. I felt sapped of energy. And Jeremy's family visited for the weekend (but they had a blast playing Rock Band 3). The key was to lie low and stay under the radar… and watch the snow fall outside. I think we are finally getting our winter on in Colorado, albeit slowly. Oh wait, but a few more from Yosemite (and the rest are on the photo blog).

bridalveil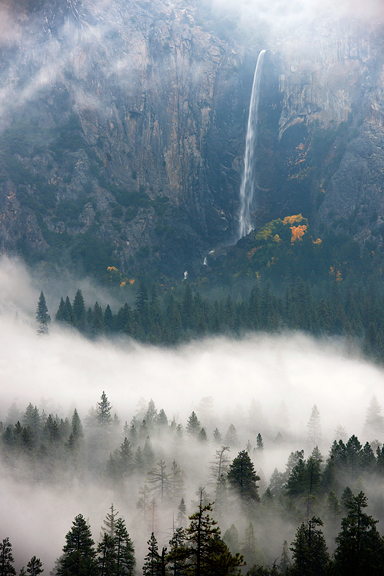 half dome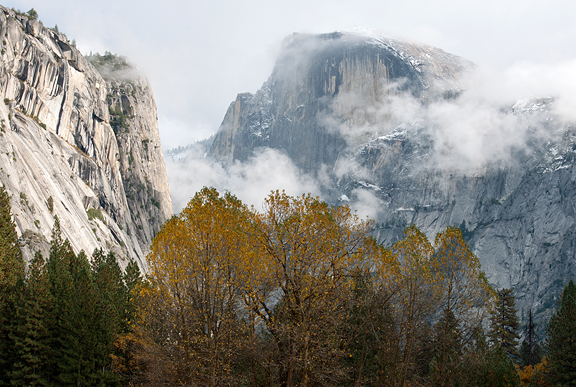 I'm happy to be home. It isn't just the fact that I don't have to plan for another trip, but that I can actually make plans at home. Plans to see my friends, to cook and bake, to SKI, to fix things around the house, to get some real work done, and especially spending time with the guy and the pup. When I was preparing all manner of recipes ahead of time to post during my travels, we were always eating a "new" recipe. Jeremy commented at one point that we hadn't repeated a dinner in quite some time… months, in fact. I'm no fan of serving the same five recipes every week for all eternity, but the nice thing about a great recipe is that you can make it again. Variety is the spice of life, but favorites are meant to be re-lived.
chicken, green onions, garlic, straw mushrooms, snow peas, water chestnuts, baby corn
slice the chicken against the grain
There's nothing like a quick stir-fry full of vegetables that puts a smile on my face. I grew up eating a lot of vegetables and I start to feel lethargic and sleepy when I don't get enough of them. My mom was an ace at the Chinese stir-fry. Her vegetables were always crisp, fresh, and brightly colored. So that's how I make my stir-fries and wouldn't you know it – Jeremy craves those vegetables too. One of my favorite dishes is this chicken and vegetable stir-fry because of the clean and bright flavors.
sauté the chicken with the green onions and garlic
stir fry the vegetables
The basic formula for most generic Chinese stir-fries is to cook the protein and the vegetables separately and then combine them in the end. Trust me, I've tried cooking them all at once and things just go horribly awry because the ingredients cook at different rates and you wind up with overcooked vegetables or undercooked protein (in this case, chicken). And our stir-fries always do double duty: dinner and leftovers (lunch or dinner). Just something quick and simple before the barrage of holiday insanity…
serve hot
Chinese Stir-Fried Chicken with Vegetables
[print recipe]
1 pound chicken breast, sliced thin against the grain
3 tbsps Shaoxing cooking wine (for gluten-free, use regular dry sherry – NOT Shaoxing cooking wine)
1 tsp salt
1 tsp cornstarch
3 tbsps vegetable oil
4 cloves garlic, peeled and coarsely chopped
3 stalks green onions, cut into 1-inch pieces
1 cup snow peas, trimmed
1 cup straw mushrooms
1 cup water chestnuts, quartered or sliced
1 cup baby corn, cut in half
In a medium bowl, combine the chicken, Shaoxing sherry, salt, and cornstarch. Mix well. Heat 2 tablespoons of vegetable oil in a sauté pan over high heat. Toss in the garlic and green onions and stir for a minute until fragrant. Add the chicken and sauté until barely pink. Remove to the bowl you mixed the chicken in and set aside. Add the remaining tablespoon of vegetable oil to the same pan and heat on high. Place the snow peas in the pan and stir fry until they turn a deep green. Add the mushrooms, water chestnuts, baby corn and the chicken to the pan and continue to stir fry for another few minutes until the chicken is no longer pink. Serve hot.