Sunday, December 12th, 2010

Recipe: pistachio sandies
I've had every intention to post here on Fridays, but I kept getting blindsided by a myriad of more pressing things I needed to get done. What with all of the work, projects, holiday baking, entertaining, and well… ski whoring.

this is vail, bitches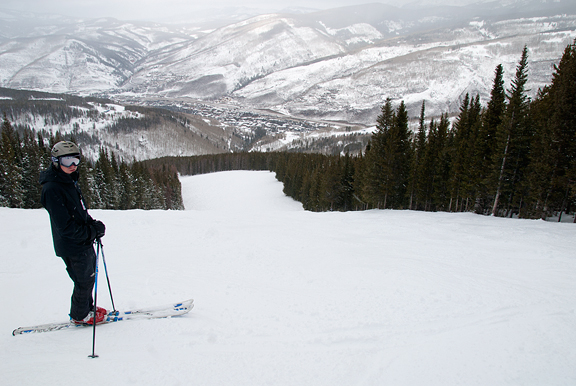 nothing like a little combat skiing (glades) to get the morning started (at eldora)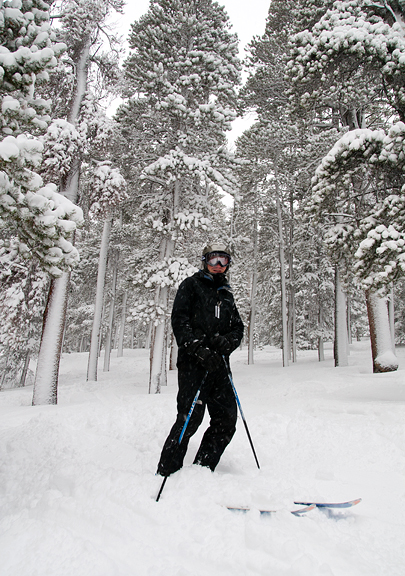 Plus, there was Ignite Boulder 13 last week – one of the few evening events Jeremy and I are willing to attend on a weeknight. I really love going to Ignite Boulder because I get to see heaps of local friends in attendance, volunteering, or presenting. I gave out 90
snickerdoodles
, even more hugs, and heckled the bejeezus out of my shooting partner and good friend,
Jason
.
fearless mc, ef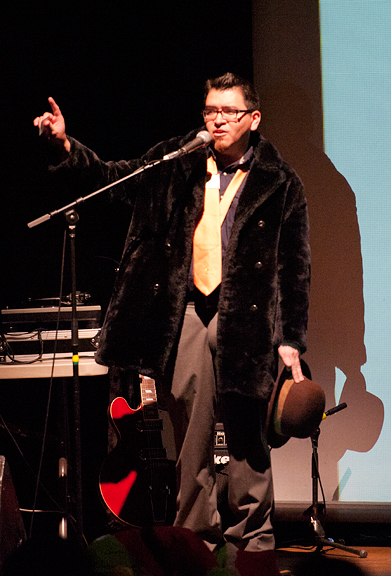 sold out crowd of over 850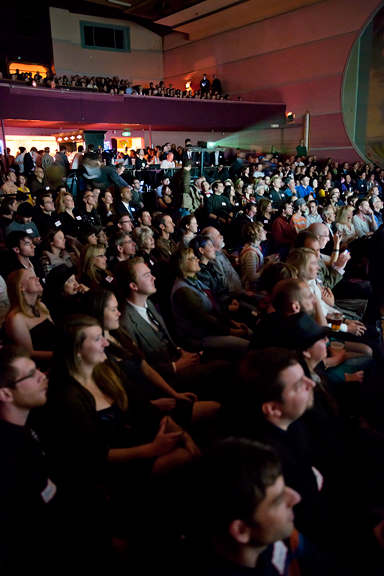 talking about mental "o"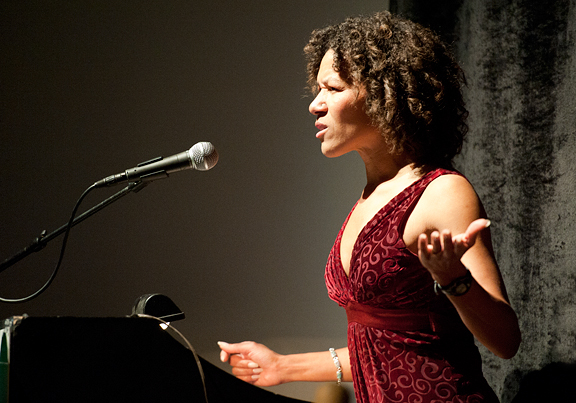 two highlights of my evening: the fabulous lady janelle (that's jason, who presented) and smokey bear!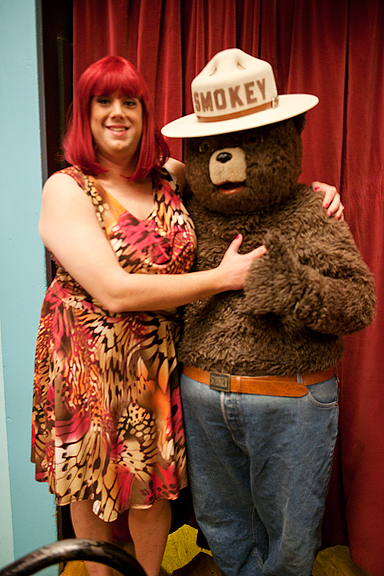 The thing that has really been the big time suck of late is this holiday baking schedule. Sure I love to just whip up a batch or even a double batch of cookies to share… However, because it is the holidays, I – like so many of my baking friends – am making a dozen kinds of cookies or confections to give out to those individuals we want to thank for their service and general competence. My kitchen has been insanity of late, cranking out hundreds of cookies. But, I'm always on the lookout for a relatively easy, yet appealing new cookie recipe and I happened upon one of
Aran's
recently.
pistachios about to get toasted (in the oven, not on booze)
pulse in the food processor
**Jump for more butter**