Monday, January 10th, 2011

Recipe: puffy hearts and rings
When I was a little kid growing up in Virginia, snow storms would catch me by surprise. The only way I knew anything was in the works was when Kris would stay up late tuning the radio to find out if school would be closed the next day. On those very rare snow days we would stay home playing games, running around the house like maniacs jumping off the stairs, building forts, watching television, lip syncing Shaun Cassidy while standing on top of the coffee table, and sledding down our steep driveway. I have a lot of good memories of Kris.
Living in Colorado, we can get snow as early as September and as late as May. It snows in our mountains in June and July too. Even though it is a common occurrence I still get excited – I just don't lip sync Shaun Cassidy from the coffee table anymore (I have that very coffee table in our great room). These days I suit up and head out.

hit the lifts early to beat the late morning rush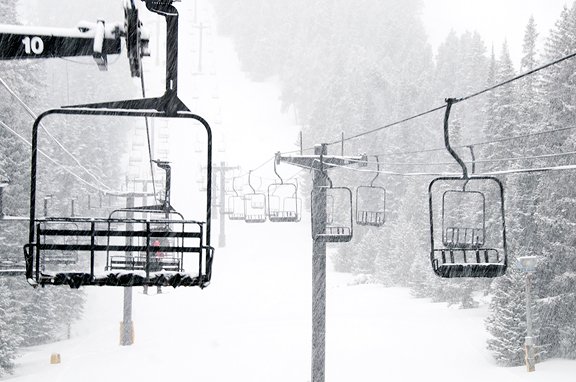 that's jeremy freezing his bum off on the lift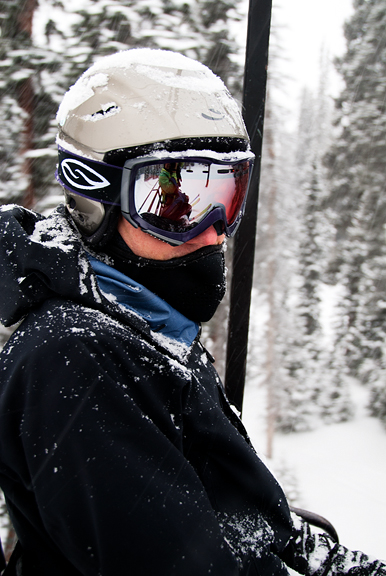 After we return from a ski – be it at a resort or in the backcountry – it's Kaweah's turn to play in the snow. When she was a wee pup in Ithaca, New York, we'd take her out into the snow and find the deepest drift to drop her in. She'd expend an enormous amount of energy bounding about in the snow and would sleep all night long at home. Yay! Now in her golden years, Kaweah doesn't wander as far into the snow nor does she handle the cold as well as she did in her crazy years (years 0-10). She sleeps much of the day and all of the night.
she'll always be a puppy to me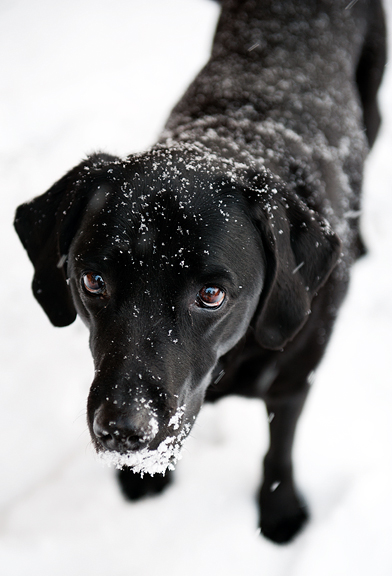 sun setting on a quiet, snowy day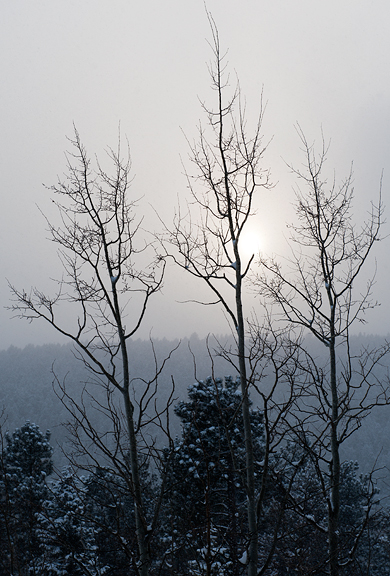 when the storm moves out, we get blue skies once again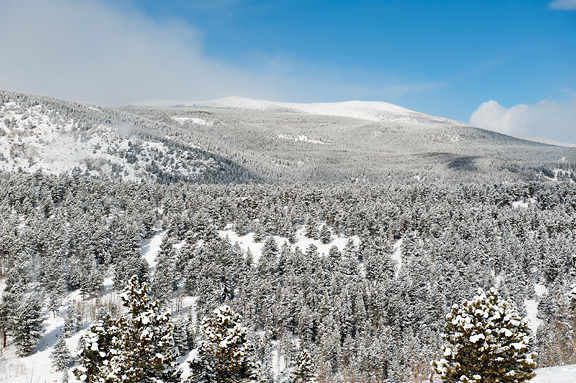 As a kid, I never remembered being cold when I played in the snow. Maybe that's because as kids, we're crazy people? I would barely recognize myself today, grabbing a warm hat, gloves, boots, jacket, sunnies, chapstick, sunblock… While thinking back on those snow days of my youth, I grew nostalgic for my mom's baking projects. She wasn't much of a baker, but she did have a handful of sweets she could make for potlucks and parties. What I loved most were these things called puffy hearts and rings.
stick of butter
stir in flour
**Jump for more butter**