Recipe: chinese salt and pepper pork
You know what I like about Chinese New Year besides all of the Chinese food? It's later in winter than the regular winter holidays, which means there is usually better snow. You see, I like winter. But you already knew that.

he likes winter too… i think i'll keep him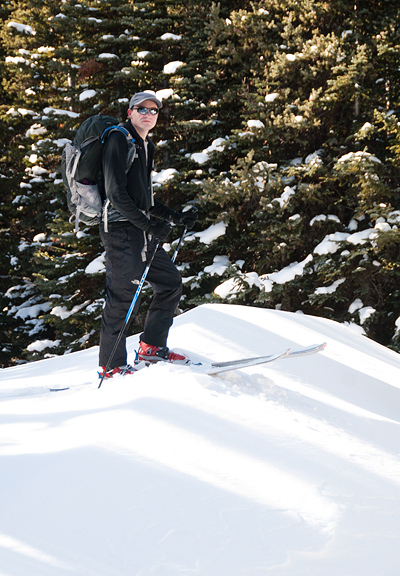 My parents are in Florida right now because (Southern) Virginia is "too cold" for them. I chuckle to myself when they tell me these things. Winter is probably the most maligned of all seasons. I sometimes think people dislike winter because they don't appreciate it. Or maybe it's because they have to travel in bad weather? I could totally relate to that. Or maybe they are living in a Bad Winter Zone? I consider Bad Winter Zones to be places that don't get proper snow. Just the other day, Jeremy and I were discussing the seasons and I declared, "I LOVE winter! I love skiing and getting out into the backcountry, baking and cooking, snuggling with Kaweah, grilling in the snow, crystal clear night skies."
i shooted it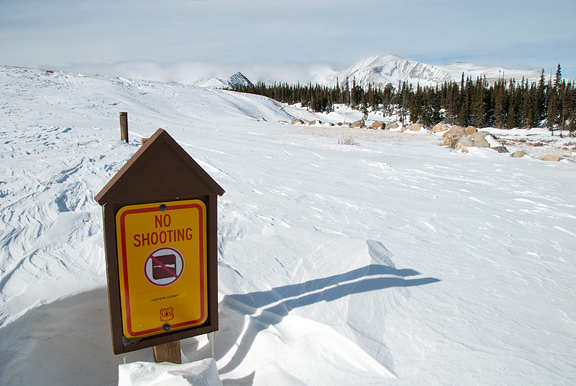 I paused and added, "And autumn – autumn is great with the changing leaves and the cooler temperatures, the hikes and rides. Oh and spring! Spring mountaineering, spring skiing, wearing a light jacket, longer days…" Of course there is summer. It seems everyone loves summer. I do too, but it's not my favorite season. Mountain summer is brief, but jam-packed: wildflowers, backpacks, rides, trail runs, afternoon thunderstorms, evening dinners on the deck with friends, dog walks as the sun sets, farmers markets, hummingbirds, alpine lakes, cool mountain air dancing through the house at night. I guess my point (Jen,
is
there a point?) is that I love it all. I just LOVE being here and being alive. There is something precious about every season, every day. I'm loathe to squander it.
winter love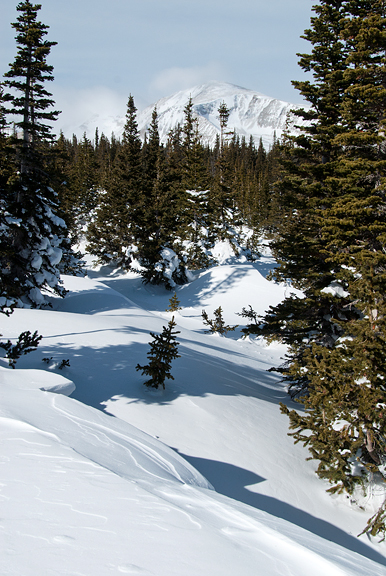 But back to Chinese New Year. The food – there is so much food that I need to prepare in the next couple of days! Plus, we have to clean the house because once Chinese New Year is here, you are not supposed to clean the house for two weeks (sweeps out the luck). Oh, and don't buy salt for the rest of the month of February. Bad luck. That's what Grandma tells me. I made the trek down to Denver to meet up with my pal
Kathya
at the big Asian market to get groceries for the Lunar New Year. This year I'm keeping the menu "simple" since it's just me and Jeremy. We'll have
soy bean sprouts
,
bean thread noodle soup
(chocked full of lucky goodies),
nian gao (rice cakes)
,
potstickers
, and
lucky ten ingredient vegetables
. How are you going to celebrate the Lunar New Year?
Jaden's post on Chinese New Year reminded me about avoiding squid. Instead of cuttlefish balls in the bean thread noodle soup, I buy fish balls this one time of year. That's because the superstition equates squid with getting fired. Eating nian gao (rice cakes), for instance, means a promotion or raise because nian (sticky) gao (cake) is a homonym for nian (year) gao (higher). So you can just imagine what a minefield planning dinner can be if you don't have a Wise Chinese Grandma advising you on your menu selection. Since I had posted the recipe for salt and pepper squid, I thought it was only fair for me to give you an alternative that won't get you fired.

this time it's salt and pepper pork
When I've seen salt and pepper pork on the menu, it's actually salt and pepper pork chops. These aren't the pork chops that you find in your typical (white person) grocery store. These are cut rather thin and because 1) I have had disappointing results when I ask the butchers at Whole Foods to cut meat the "Asian" way and 2) it's easier to eat without the bone, I didn't bother with pork chops. I got a pork tenderloin instead (I prefer the dark meat) and sliced it myself. Control freak. Me.
mix up the flour, cornstarch, and sichuan pepper salt
slice semi-frozen pork tenderloin
The technique is pretty much the same as the squid, except the pork marinates in some garlic, soy sauce, and Shaoxing cooking wine for extra flavor. I guess you could mince the garlic, but I sliced them for ease of picking them out before coating the pork slices in the flour mixture.
marinate the pork
dredging in flour mixture
Unlike the squid, the pork doesn't spatter and pop when you fry it. I like that. I like that very much. It takes a little longer to cook than the squid. The frying time will depend on how thick your slices of pork are. Mine were fairly thin (1/4-inch) and turned golden in about 3 minutes. You could conceivably stop at this point and wait until you are ready to serve before the last step. The pork gets a final pan-fry with the green onions and chilis.
draining on a cooling rack
seasoning the pork during the pan fry
I can eat the salt and pepper squid straight, but for some reason I find the salt and pepper pork is especially good when eaten with a bowl of steamed rice. That little bit of sweetness from the rice makes it so satisfying. It just works. And it won't get you fired.
goes great with rice and baby bok choy
Chinese Salt and Pepper Pork
[print recipe]
adapted from here
1 pound whole pork tenderloin (actually, you can use ribs if you can find someone to slice them about 1/2-inch thickness)
1 clove garlic, sliced thin or minced
2 tsps soy sauce
4 tbsps Shoaxing cooking wine
1 tbsp Sichuan peppercorns, toasted
3 tbsps salt
1/2 cup flour
1/2 cup cornstarch
vegetable oil (something without strong flavor) for deep frying
4-5 Thai bird chiles, diced
3 stalks green onions, diced
Place the pork tenderloin in the freezer for 3 hours OR thaw the frozen tenderloin until soft enough to slice. Slice into 1/4- to 1/2-inch thick pieces on the diagonal. Combine the pork, garlic, soy sauce, and Shoaxing cooking wine together in a bowl and let marinate for 20 minutes. Meanwhile, crush the peppercorns and salt together (use mortar and pestle). Place a tablespoon of the salt and pepper mixture into a bowl with the flour and cornstarch. Mix well. Heat 2 cups of vegetable oil in a medium saucepan (or a wok) over high heat. The oil will be hot enough when a pinch of flour sizzles. When the pork is ready, dredge the pieces in the flour and fry the pieces in batches. Be sure not to overcrowd the pan because that will result in a drop in temperature and nothing will fry properly. Fry until just golden – about 3-4 minutes. If your slices are thicker or larger, please let them cook through. Remove from oil and let drain on a cooling rack. After all of the pork is fried, place two tablespoons of the frying oil in a wok or sauté pan and heat on high. Toss the chilis and green onions into the oil and stir fry until fragrant. Add the pork and a teaspoon of the salt and pepper mixture and stir for a few minutes. Remove from heat and serve hot. Sprinkle with more of the salt and pepper mixture. Serves 4.