Recipe: creamy peanut butter pie
Doomed, was I.
By the time my packing was done, I had to be awake in 45 minutes to head to the airport. I debated whether or not to sleep, because sometimes a short sleep like that can make you feel worse than no sleep at all. It can make you feel pukey in the wee hours of the morning when no one else is awake and when you really don't want to be either.
A mere 6 hours earlier I was in Boulder shooting the Andrew Bird concert at Chautauqua Auditorium. His is the kind of mesmerizing and dynamic performance that can transport you away from the worries of the day, even if only for a little while. And it did just that.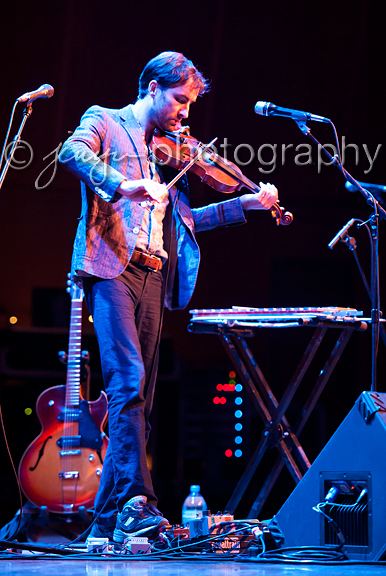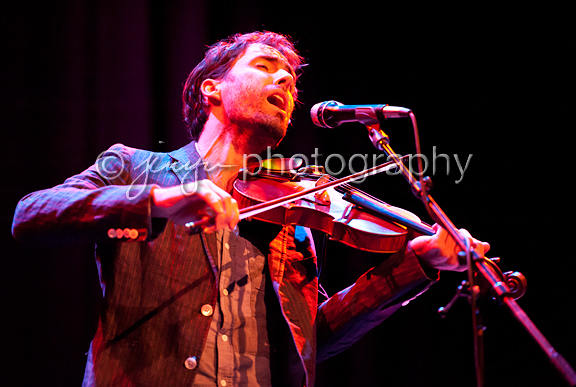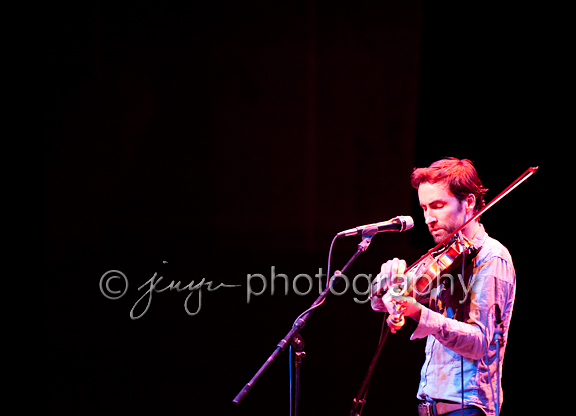 [You can see the rest of the photo set on
the photo blog
.]
But there was a flight to catch and a promise to keep.

crushed (gluten-free) cookies
melting butter
On Tuesday, Jennie posted a recipe for
Creamy Peanut Butter Pie
. It was her Mikey's favorite. She invited all of us to make and share this pie to celebrate her beloved today, the day of his memorial service.
mix together for the crust
press into the bottom of the pan
I tweeted that I would be on travel and in the backcountry, but that I'd make the pie soon. Then sweet
Shauna
said we could make it together when I saw her Thursday.
That's how it should be made and shared – with loved ones.

melt some chocolate
spread over the crust
sprinkle peanuts
My head hurt and my stomach was empty, but as soon as the plane touched down in Seattle, I felt renewed. As we crossed the water by ferry, the wind carried away my stresses. When we arrived in front of the house, Shauna, Danny, and Lucy were there to greet us. Shauna met me in the middle of the road and we hugged and wept.
shauna's whipped cashew cream (this is really good)
blend the peanut butter, cream cheese, sweetened condensed milk, lemon, and vanilla
fold in the whipped cashew cream
There was much to discuss as well as a pie to make and shoot before I had to catch my ferry back to Seattle. Shauna
made a gluten-free version
while I helped and documented the steps.
pour onto the pie shell
spread evenly and refrigerate
I left before the pie had set and was ready to serve, but that didn't matter so much. What mattered were the loving words spoken of Jennie and Mikey, the discussion of how to help, and exclamations of "ooh, that's good!" after tasting the pie filling.
This pie is for Jennie. This pie is for Mikey. This pie is for all of us.

for mikey (photo by shauna)
You can get the recipe
In Jennie's Kitchen
.