Thursday, October 6th, 2011

Recipe: israeli couscous salad
I'm quite present when it comes to the weather. I spend a fair bit of time outside and what goes on overhead has bearing on much of what I do on a daily basis. Right now, I'm in the San Juan Mountains shooting the fall colors (I think this is the most stunning part of the state in autumn – just unbelievable), trying to stay out of the way of this Pacific winter storm that's barreling through the region, and watching the radar loop. They are predicting up to a foot of snow in the mountains by Friday morning.

snapshot from the road outside of crested butte – rainstorm approaching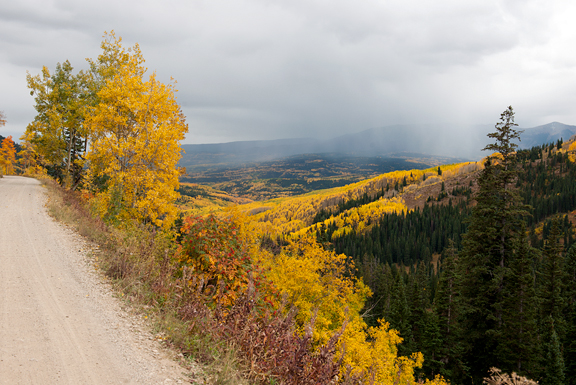 such an abundance of colors this year
shades of rust in the brush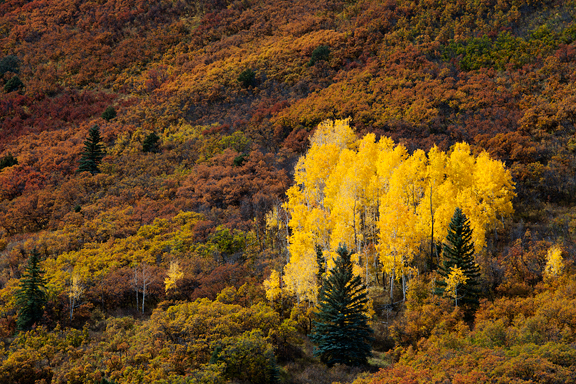 The hills are crawling with photogs, enthusiasts, and (leaf) peepers alike – a generally friendly bunch. I was chatting with a delightful couple from Louisiana who have been hitting the Colorado fall colors now for 20 years. We were wondering when that winter storm would arrive when she exclaimed, "And can you believe it was in the 80s last week?!" That jolted me out of my "fall-borderline-winter-why-didn't-I-bring-my-skis?" mode. Oh yeah, summer…
hard to remember summer with snow in the side-view mirror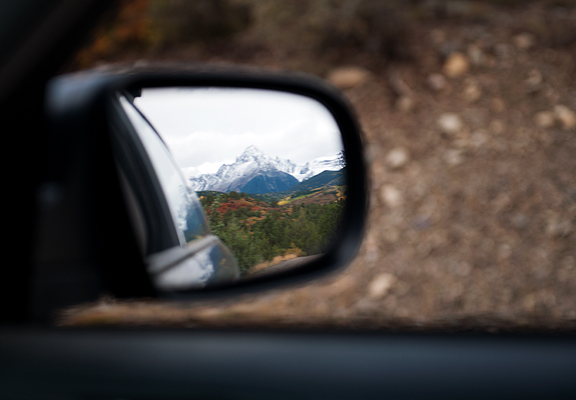 this is a dusting, the storm hadn't even arrived yet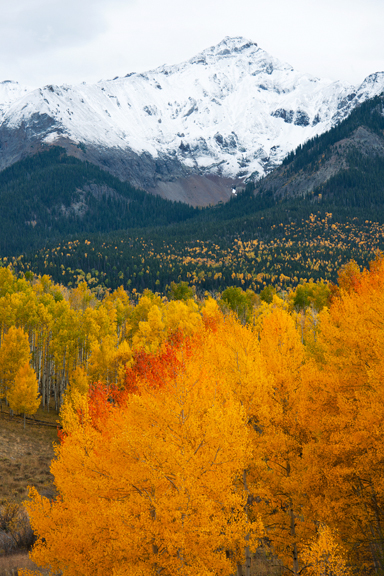 I missed the very last Wednesday Boulder Farmers' Market of the season because I'm on the road this week. That makes me sad. It means the corn, the tomatoes, the peaches, the greens, are going away. By November, our Saturday market will be done. This summer, I often threw together a quick couscous salad to use up any tomatoes and corn so I could go to the market and load up on
even more
. Now there is couscous and then there is Israeli couscous. I've had Israeli couscous in restaurants before and I love the texture. I finally bought some from the Whole Foods bulk section early in the summer.
israeli couscous before cooking
gather some corn, tomatoes, cucumber, feta, and parsley
**Jump for more butter**