Sunday, October 16th, 2011

Recipe: kale pepita cranberry salad
I am really looking forward to some downtime in about… a month. But I'm also thoroughly enjoying the crazy time which is now. We have visitors, house guests, travel, events, and all manner of goings on that my head is spinning just looking at the calendar. Are you the type who prefers to spread busy out evenly or cram it all together? I guess I didn't plan to have a smooshed schedule, but that's how it seems to have shaken out. Actually, I think October is always like this for me.

from crested butte a few weeks ago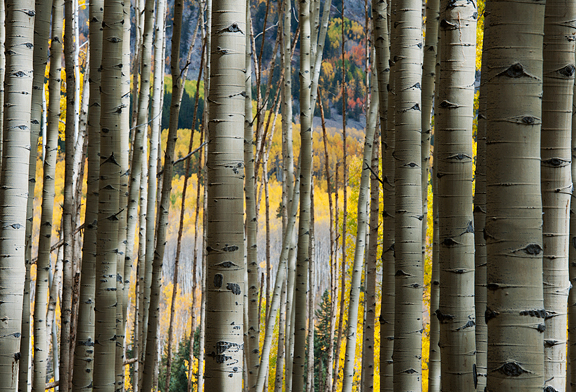 My parents are in town for a few weeks and we celebrated my dad's birthday last Friday with dinner at
The Black Cat
. I really get a kick out of how much they are enjoying each new restaurant we introduce them to around here. Of course, it helps that Boulder has no shortage of great places to dine.
amuse bouche: radish and mustard terrine on toast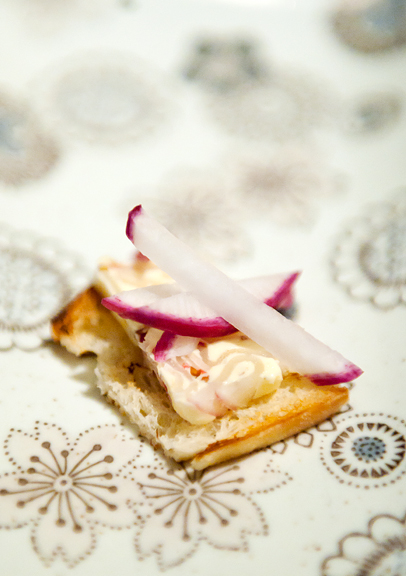 We like to cook as much as we like to dine out, so my folks came up to our house for dinner this evening. Actually, as my dad said, "I would like to see Kaweah." Kaweah loves my dad. Ever since he first met her when she was a puppy and he kept "accidentally" dropping peanuts on the floor, he has pretty much secured his place as #1 favorite person in her tiny brain. Anyway, it was a great excuse to introduce them to this kale salad which Jeremy and I are addicted to. It's all
Shauna's
fault. Actually, it's Danny's and
Jennie's
faults for tweeting about this salad after they had it for dinner one night. I asked if the recipe was on either of their blogs… and within a week, Shauna and Danny posted it. Thank you, friends.
dinosaur kale
I don't really know if that is dinosaur kale. What happened is that I went to Whole Foods looking for dinosaur or Lacinato kale and found this. It was above the sign for dinosaur kale. It didn't quite look like what I typically see listed as dinosaur kale, but that's what they had. I think it's pretty.
you'll need: kale, olive oil, fish sauce, lemon, pecorino, dried cranberries and pepitas
strip the stems
chiffonade
**Jump for more butter**