I was away last week in California. I thought I might get a chance to post from Yosemite Valley, but the internets were unavailable and well… there were better things to do anyway! I took Kat with me because she had never been to Yosemite. We had to fix that and toss in an afternoon in San Francisco to boot. Here are my snaps (iphone and otherwise) from the trip!
We woke up at puke-thirty in the morning to catch our flight out of Denver and were rewarded with a glorious sunrise. We have pretty awesome sunrises in Colorado. You really have to experience a Colorado sunrise before you die.

from the long-term parking lot looking west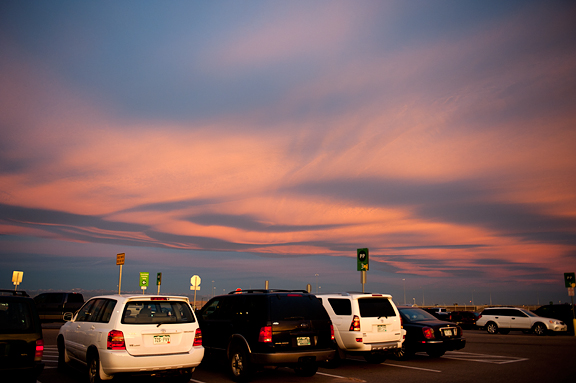 and the view east toward sunrise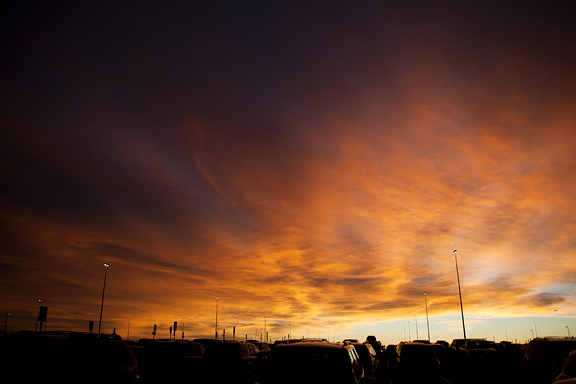 the walkway in denver international airport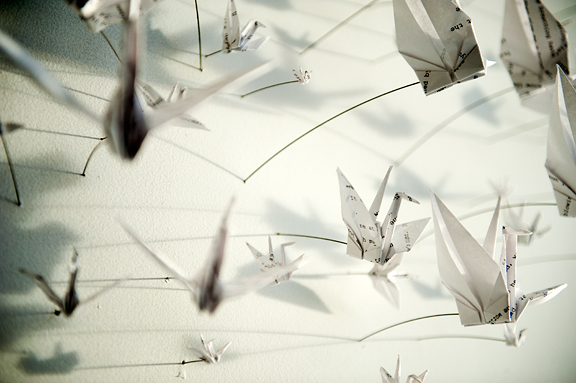 En route to Yosemite National Park, we passed through California's Central Valley and stopped at my favorite taqueria (Taqueria La Estrella in Manteca). Say what you will about the Central Valley (one gentleman in the drugstore informed us that this was "the hood"), but that Mexican food will make you cry. In fact, that's exactly what we did when we took our first bites.
how to choose what to order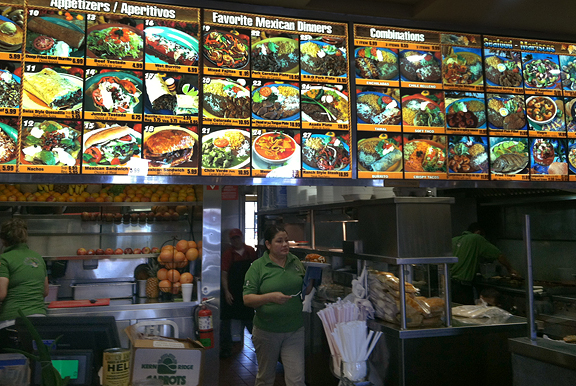 salsa bar!!!!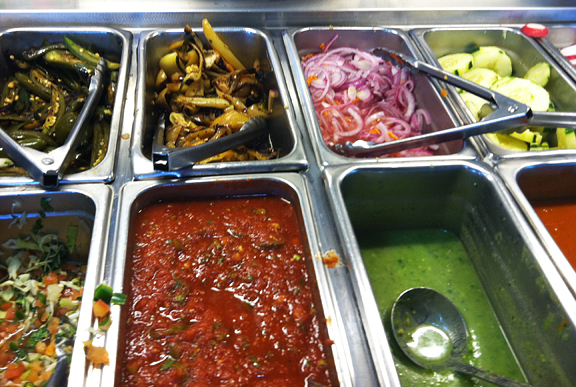 crispy tacos with carnitas (omg!!) and pastor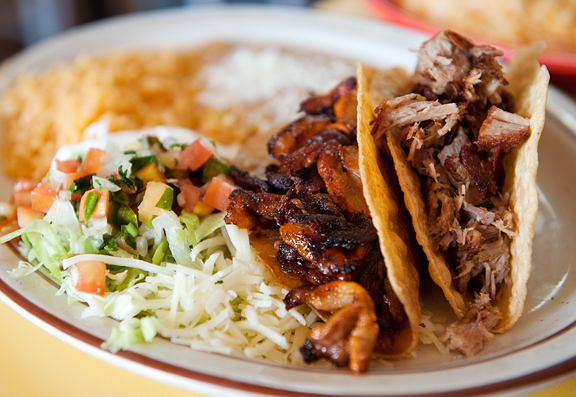 Then it was onward to Yosemite, a special place any time of year, but wonderfully empty in autumn compared to summer standards. We toured the valley, saw the giant sequoias, and had a delightful dinner at the Mountain Lodge (with a view of Yosemite Falls, except it was pitch dark) with my mentor
Michael
and his charming wife. Surprisingly good quality food and cocktails!
a handful of remaining azaleas in the valley meadows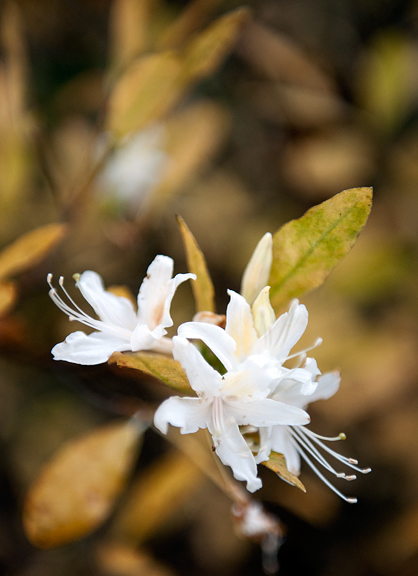 the grizzly giant sequoia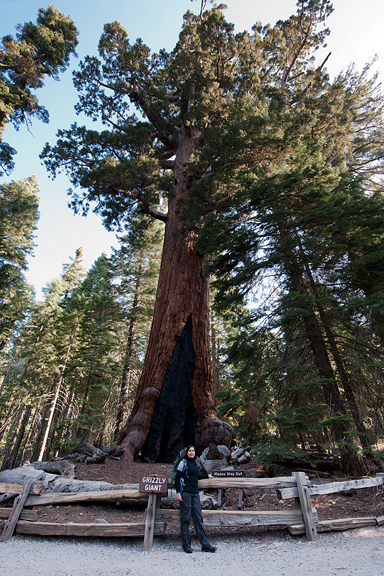 big leaf maples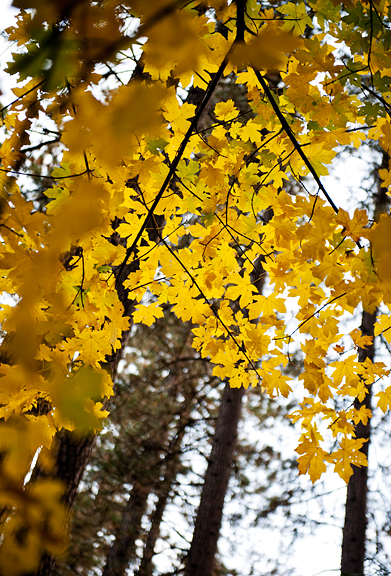 layers of gold and green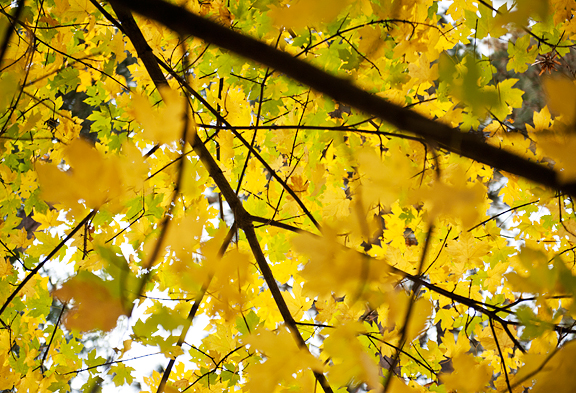 this fat squirrel kept trying to sneak into the general store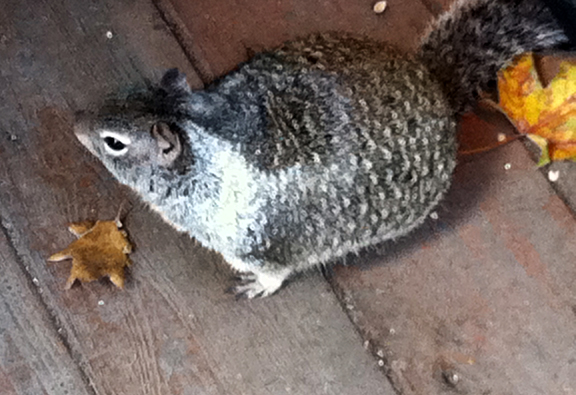 a (stuffed animal) bear peering out the window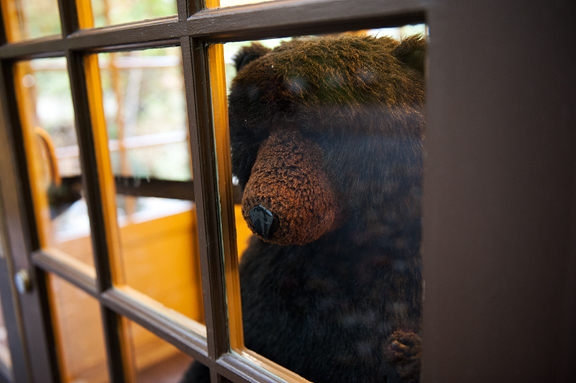 french onion soup at the mountain room in yosemite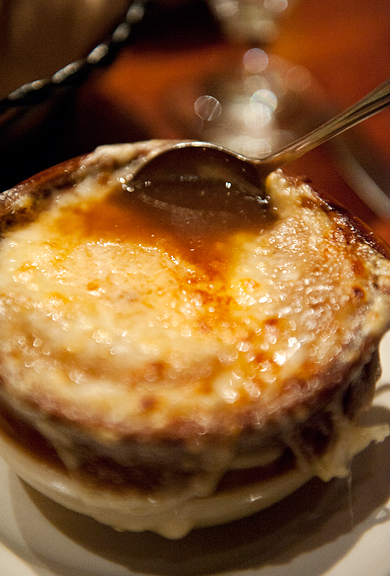 The next day we traveled east to Tuolumne Meadows, Tioga Pass, Mammoth Lakes, Devils Postpile, Mono Lake… Jeremy and I have spent a lot of time in the Eastern Sierra, so this really felt like coming home to me. The weather was sunny and clear, which made travel over the Sierra Nevada perfect. You could easily spend weeks exploring the eastern side, but Kat and I only had a day. We made sure to hit up Schat's Bakery in Mammoth Lakes (I like the one in Bishop more, but we didn't have time), and the Whoa Nellie Deli which serves up great food considering it is 1) a Mobil gas station and 2) in the middle of bleeping nowhere (Lee Vining).
schat's (bread, pastries, gourmet goodies, coffee)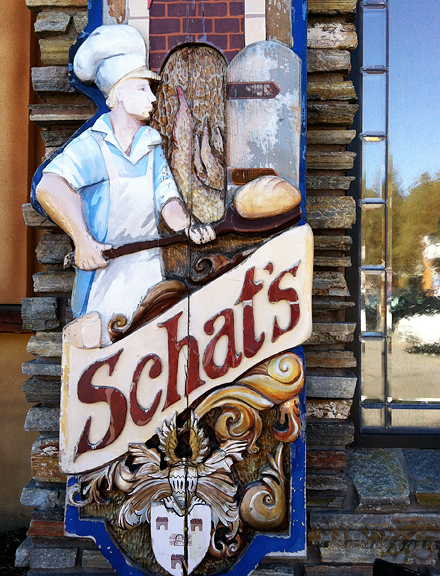 whoa nellie!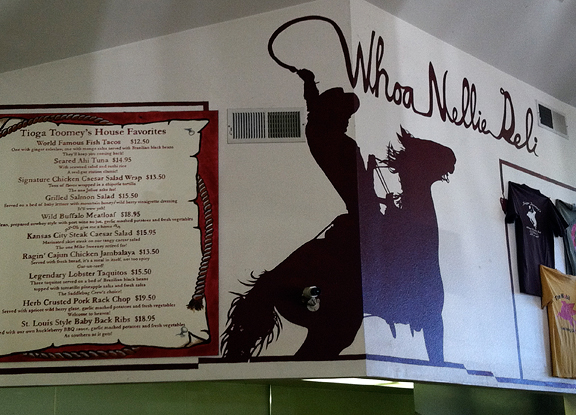 on the jmt (john muir trail)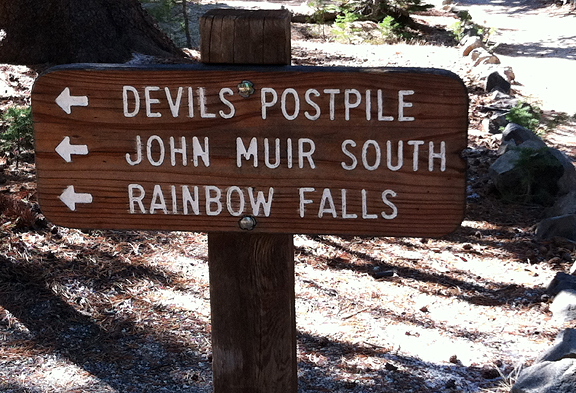 devils postpile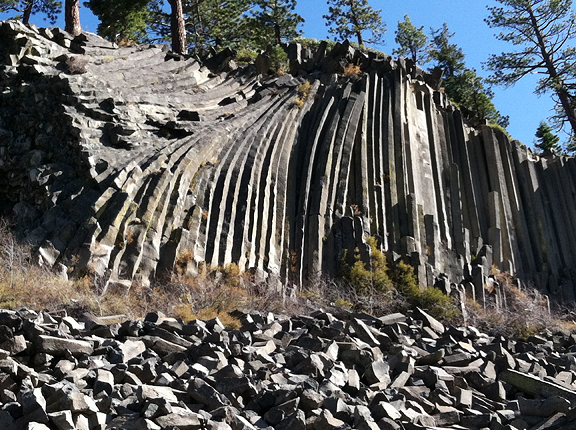 science!!!! (geology)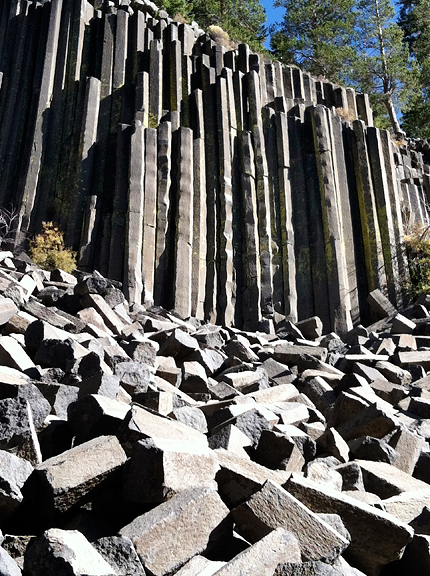 columnar basalt with glacial polish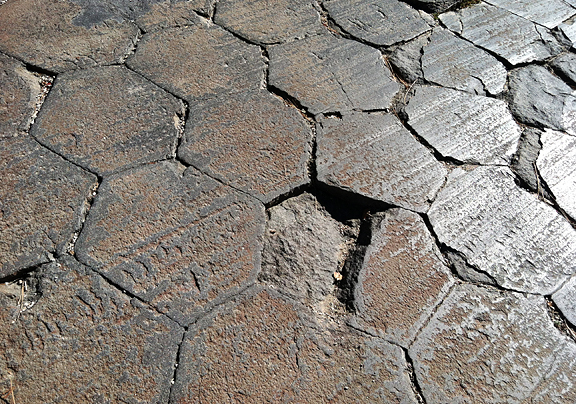 I'll get my Yosemite photos up soon, but in the meantime… We left the park Thursday morning and high-tailed it to San Francisco after stalking some strange plant/fruit, stopping at the taqueria once more, and raiding a Trader Joe's on the way.
Tartine
was a must visit. We also hit
Chantal Guillon
for the French macarons, the Ferry Building, and Waterbar for happy hour oysters with my good friends
Anita
and
Lisa
. We began the day viewing sunrise in Yosemite Valley and ended it with dinner at
R & G Lounge
in San Francisco's Chinatown with
Irvin
and Lisa. Amazing!
anyone know what this is?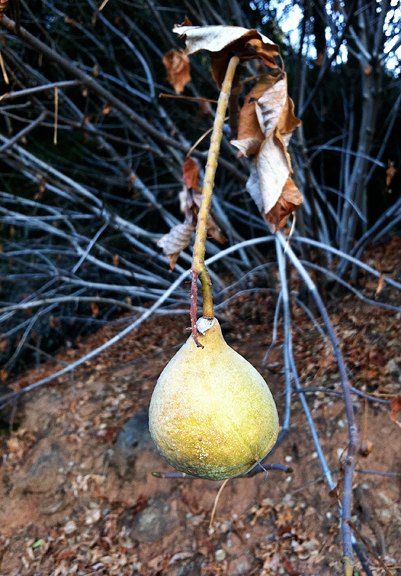 lemon tartlet at tartine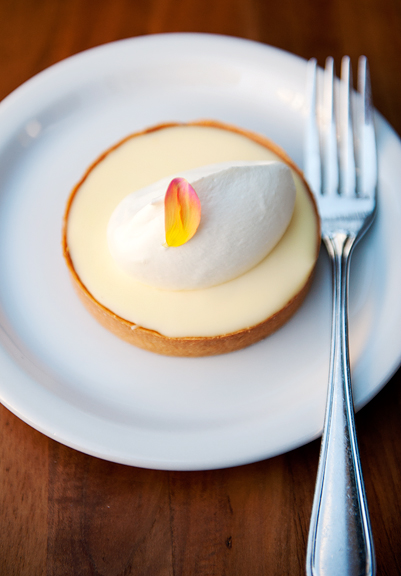 i bought hazelnut chocolate and berry frangipane tartlets for jeremy and my parents
making quick work of the tartlet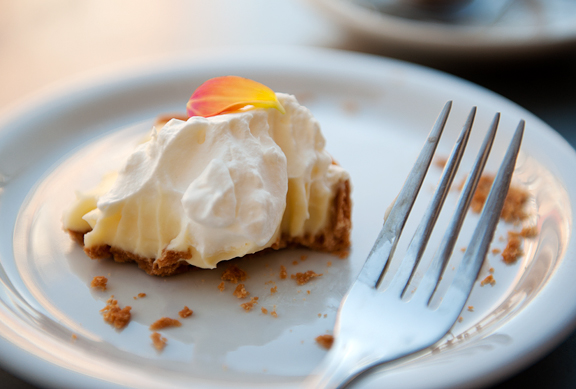 sturgeon dip with chips at waterbar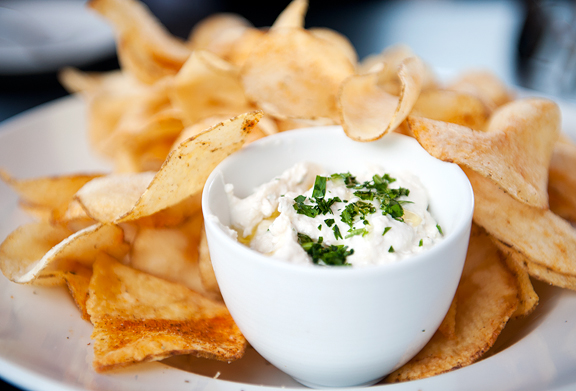 $1 oysters for happy hour!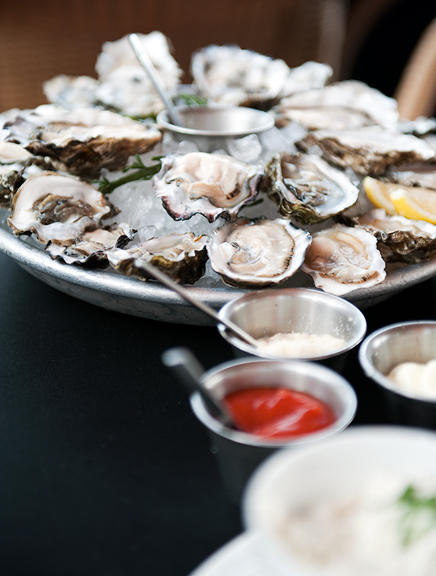 anita and lisa – two of my favorite gals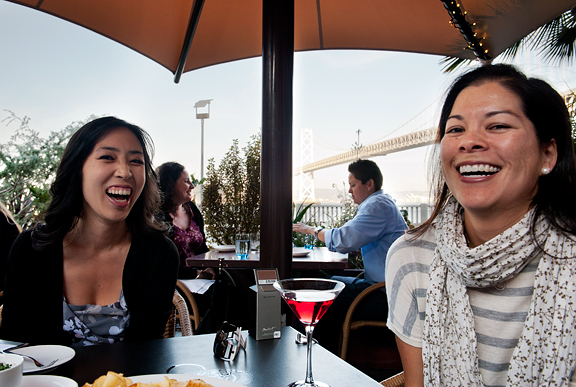 lisa and irvin at r & g lounge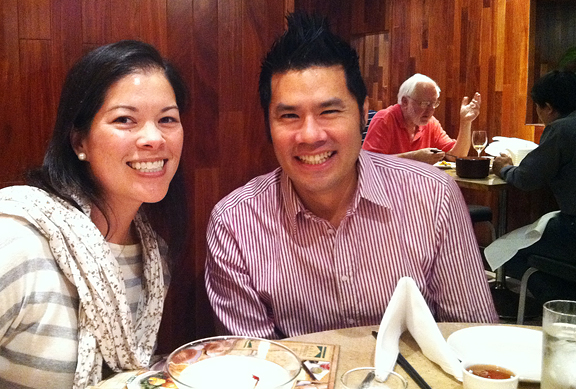 salt and pepper crab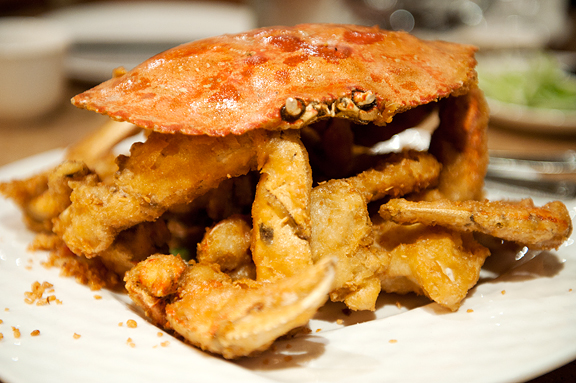 r & g special beef (secret recipe, so they say)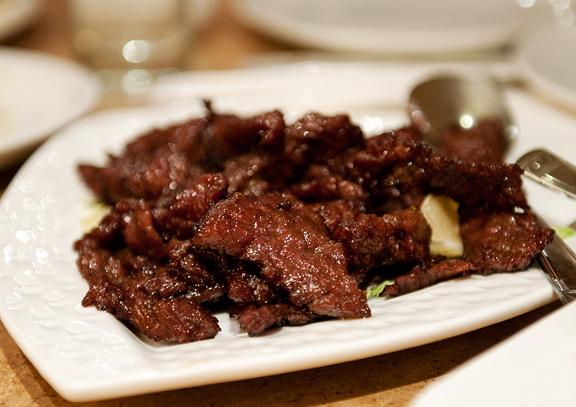 sautéed pea shoots (with peking duck and scallop egg white fried rice in the back)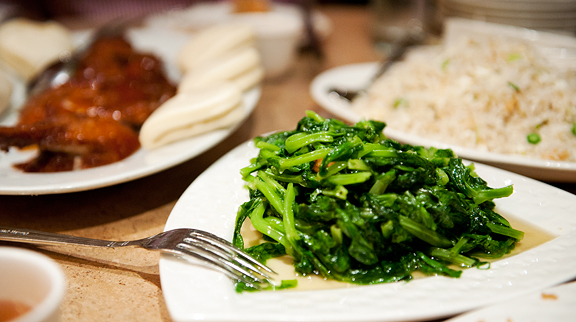 We had so much fun eating our way through the city, meeting up with friends, and enjoying the incredible weather. I quite love California. I love to visit. But I knew when I walked through the snow into our house and Kaweah began to dance around me, licking my pants, that Colorado is home. Thanks, California. I'll be back! xo