Thursday, March 1st, 2012

Technique: shucking oysters
You could say we met each other early in our lives. I was 21 and Jeremy was 19. It's not early like his grandparents who knew one another since the age of 5, but early compared to most of our friends. When we married four and a half years later, our low-key wedding was a bigger deal for others than it was for us. We just liked being together. We liked exploring, discovering, learning, growing, playing, and working together.

jeremy on the sand dunes, death valley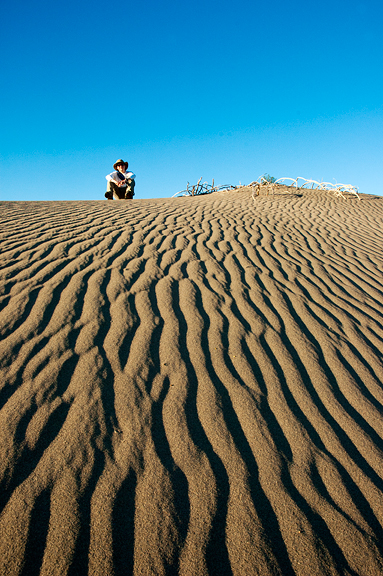 We started out as opposites:
I'm loud. He's quiet.
I'm an extrovert. He's an introvert.
I lose my temper easily. He remains calm, cool, and collected.
I'm practical. He's whimsical.
I'm clueless. He's not.
I like savory. He likes sweet.
I'm a visual thinker. He's abstract.
I'm organized (OCD). He is chaotic.
I'm assertive. He's inertial.
I'm Tigger. He's Eeyore.

surrounded by desert gold in death valley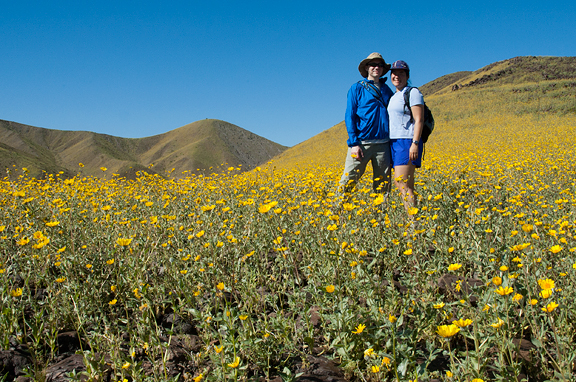 After almost two decades of shared experiences, I think we have as many similarities as we have differences. I'm still my own person and so is Jeremy, but we make a great team. Our relationship never feels like work, never feels like a burden. If anything, the challenges are always what life throws at us. We navigate them together, supporting one another. Fifteen years of marriage today and it's stronger than ever.
jeremy coaxes a tired kaweah to look at the camera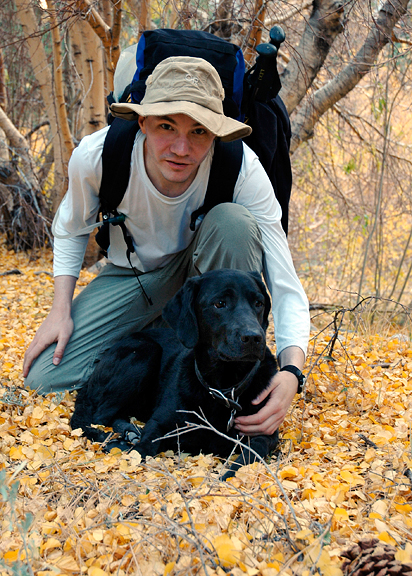 the only time he has ever danced in public (at our friends' awesome wedding)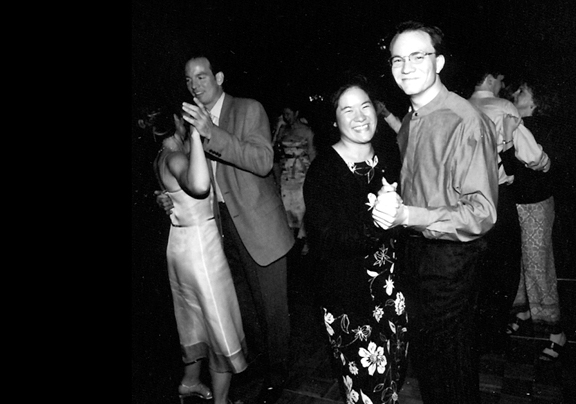 Our wedding anniversary isn't such a big deal, it's just that round numbers seem to be more significant – multiples of 5 or 10. So in honor of our 15th anniversary, I decided I'd learn to shuck oysters. If you had asked me about oysters this time last year I would have said, "oyster whut?" But this past summer, when the Food and Light team went to happy hour after the workshop was over, Jeremy got hooked on oysters.
i blame this young lady
Diane
saw Kumamoto oysters on the menu for a steal and got so excited that she asked if the rest of us wanted to order some too. People said sure and she counted, "two for you, two for you, okay that's a dozen…" then she turned to the server and said, "We'll order 2 dozen." We looked at her in surprise and she flashed that adorable smile of hers and said, "I need a dozen!" I like oysters just fine. I can take them or leave them. Jeremy loves them.
some barron point oysters from washington
I went to the seafood department at my local Whole Foods in Boulder (on Pearl Street) and asked one of the nice seafood guys to teach me to shuck oysters. It wasn't especially busy, so he took the time to explain the morphology of the oyster, the tools required, safety, and then technique. How cool is that? Then he set to work on a couple, quizzed me, and packed up several beautiful Barron Point oysters for me to take home to practice.
equipment: a kitchen towel and an oyster knife
the point closest to you is the hinge, the well or bowl should be on the bottom
**Jump for more butter**