Sunday, July 15th, 2012

Recipe: ginger limeade
I'll admit it. I've been spending a lot of time playing around with canning. That's what happens when you have a boatload of fruit that is ripe right now. I went to bed dreaming of sterilizing jars and woke up thinking of lid wands. It's a sickness, I tell you. So over the weekend I had to put an end to the madness and get myself into the backcountry. It's my cure all, you know. Here are some snappies from my iphone.

rose crown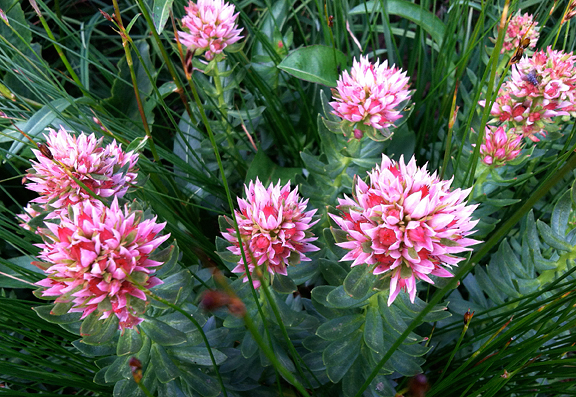 the keyhole above pawnee pass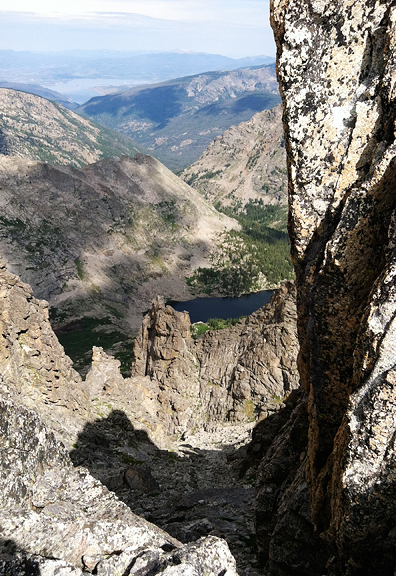 from the summit of pawnee peak, jeremy points to another hike we had done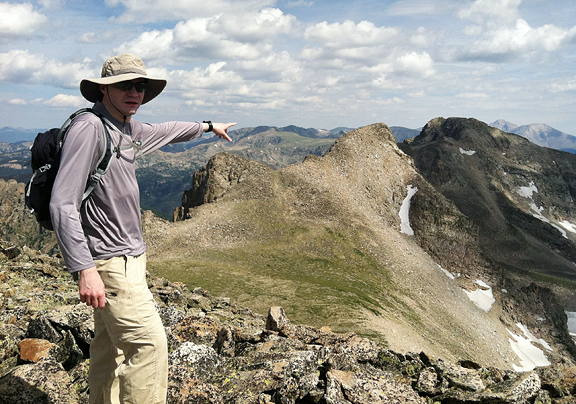 Once we are home, our typical post-hike ritual is to unpack our gear, scrub the sunblock and grime off of ourselves, and dump our stinky, sweaty clothes into the laundry basket. Kaweah likes to sniff down our hiking pants and trail runners because it makes her waggy and happy. I sometimes wonder if she knows where we went as she's been on nearly every hike with us several times up until the last couple of years. She really loved her hikes, so it's bittersweet for me to watch her get so excited about something she can't do anymore.
When everything is put away, we sit down and have ourselves several glasses of water (ice water for me, please). But this time, after the second glass of water, I asked Jeremy if he'd like to have a ginger limeade. I had the ginger limeade at Café Aion in Boulder a couple of times. It was good, but not as gingery as I prefer. Why not make it the way *I* like it at home? There's no reason not to.

ginger and limes
There was leftover ginger syrup from the
candied ginger
I made earlier. That is great in cocktails or with seltzer water or added to hot tea (especially if you have a sore throat). It's more sweet than spicy, so I tried a different ginger syrup recipe that I found on
Imbibe Magazine
. They don't peel the ginger in their recipe, but I peeled mine.
chop up the ginger
combine ginger with sugar and water
cook the syrup for an hour then strain
**Jump for more butter**