Wednesday, July 25th, 2012

Recipe: homemade mexican chorizo
It's been an ordinary week around here. And ordinary is pretty spectacular! We've seen foxes running through our yard, lightning storms all around the house, and Jeremy and I ran into (almost literally, but just shy by 10 yards) a mother moose and her calf on a trail run! Just because awesome happens regularly, doesn't mean it is any less awesome in my book. Same goes for awesome food, awesome friends…

the fantastic mr. fox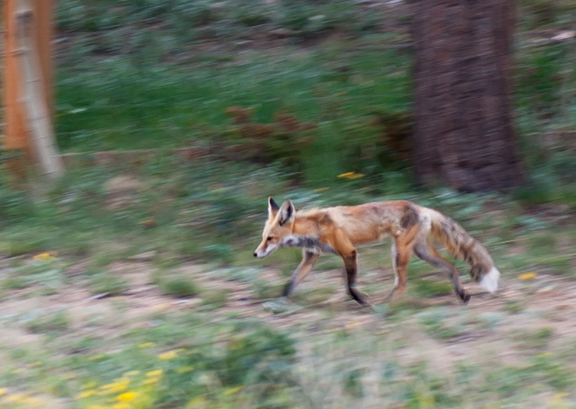 lightning in the daytime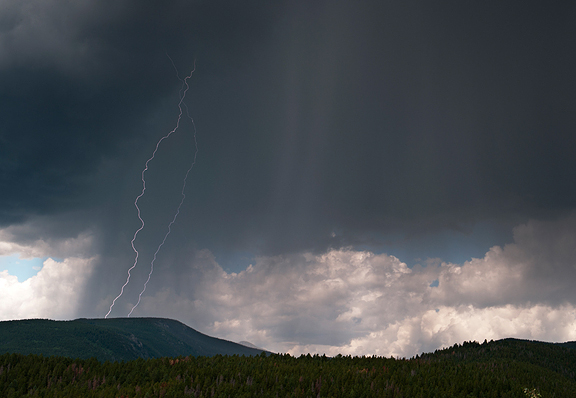 lightning at night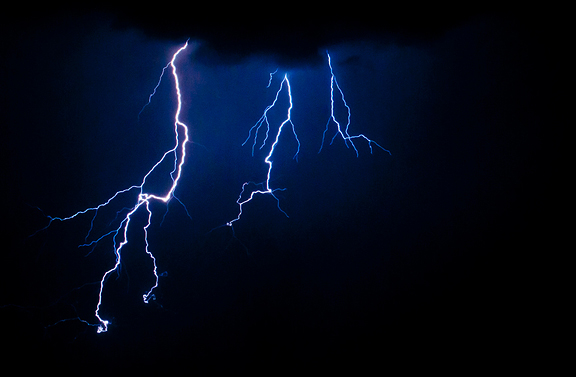 Back in the day, few of my friends were much into food. Sure, they'd eat it, but I didn't have many who were avid cooks or "foodies". The flow of recipes via snail mail or email or even scribbled on a scrap of paper was practically non-existant. Then I found rec.food.cooking in the early days of the interwebs and now the leap to today… with all of these food blogs with PICTURES and great recipes and friendly people and even people you end up meeting or never meeting, but becoming close friends regardless. I love that stuff. LOVE.IT. I think it is responsible for more than 50% of the recipes I now try.
de arbol and guajillo chiles from savory spice shop in boulder
i added my new mexico reds to the mix
My friend,
Mel
, recently raved on Facebook about a recipe for homemade chorizo that she had gotten from
Rebecca
. Don't you love how these recipes get passed on like chain letters without the annoying letters and implied guilt? Awesome. I had never heard of chorizo until a friend of mine had made it one of his secret ingredients in a chili cookoff many years ago. The chili was great, but with so many ingredients, I couldn't pinpoint which one was the chorizo. This was an ingredient I read about, saw in photos, would occasionally enjoy as part of an ensemble at a creative restaurant, but never had at home…
apple cider vinegar, onions, ground pork, spices, chiles, salt, garlic
stemming and de-seeding the chiles
toast the chiles, chop the garlic and onions
That is, until I saw how flipping easy this recipe was. I had to try it. Remember how I have a hoarding problem with certain foods – like New Mexican chiles? Got plenty of those… Now I have a few less chiles, but a lot more Mexican chorizo! Booyah!!
place the chiles, onions, and garlic in a large bowl
pour heated vinegar over the ingredients
set a plate on top to weigh it down
**Jump for more butter**