Wednesday, May 1st, 2013
I associate the first of May with flowers. That's partly because of spring and mostly because I buy flowers in remembrance on the anniversary of my sister's passing. This year I chose pink ruffled tulips. It's been nine years. I've often wondered if it gets easier with time.
I don't know.
The pain has partly given way to peace – or so I tell myself. There are still occasional pangs of sorrow. Of course. There are still tears. I can't help it.
I miss her so much.

my freshman year at caltech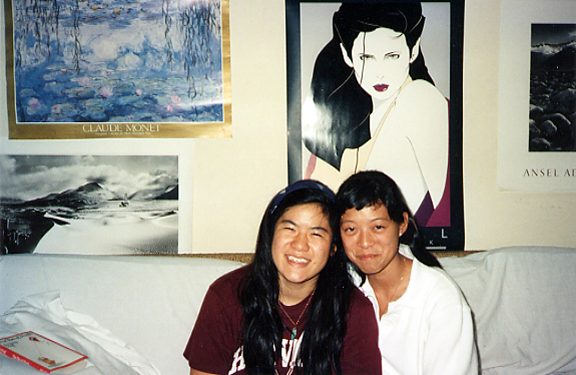 in loving memory of Kristin Skai Yu (august 1, 1966 – may 1, 2004)