Wednesday, October 29th, 2014

Recipe: salmon rillettes
This will have to be relatively quick, because I'm in a lot of pain thanks to that shoulder/neck problem that is aggravated when I am on the computer or doing just about anything. We had a nice little snowstorm early this week, but now it's sunny again – dang it!

taking advantage of the cold to go for a nice trail run in the snow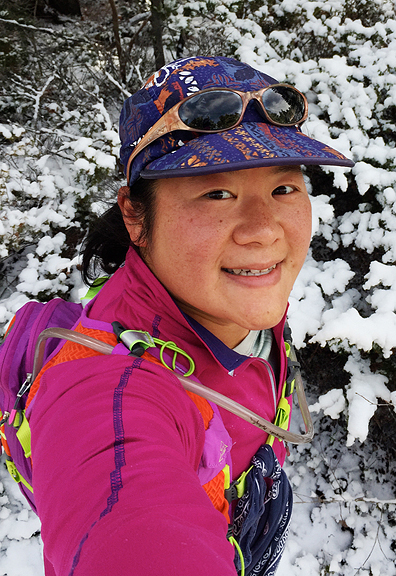 pretty pink sunset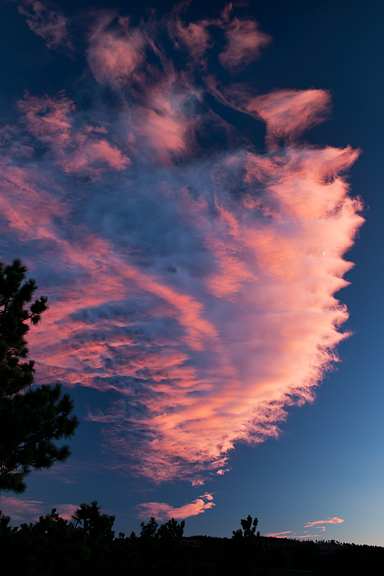 Actually, the sunny weather is good, because my parents are in town and they don't do so well with snow and cold. My parents and I have extremely different interests. They're probably more mainstream because they enjoy things like shopping and television and luxury travel. That's not really me. That's not me at all. It's okay though, I accept the differences and just try to focus on quality time together.
tutorial session for their first iphone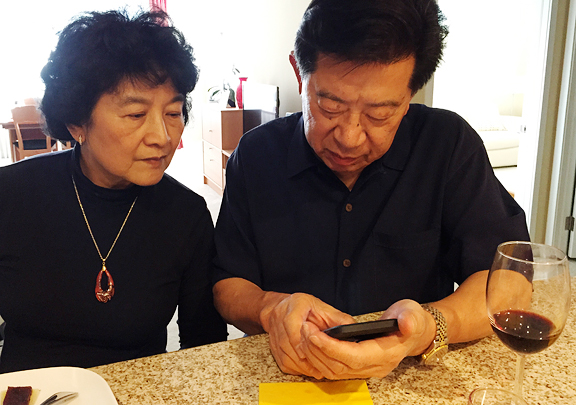 lunch in boulder before an afternoon of shopping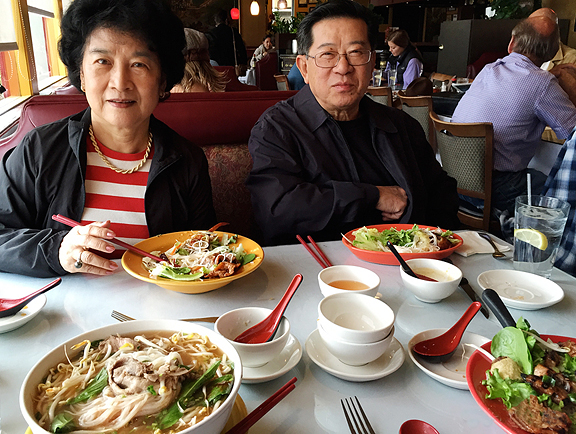 After picking up several nice bottles of wine, Dad wanted to have a little tasting party with appetizers. So he said, "I'm going to serve X, Y, Z wines, and you plan a menu around it." I usually do it the other way – plan the menu and pick the wine – but I could work with it. Dad loves having a plan and he loves it even more when I make the plan and he gives it his executive approval. One of the items I made for the party was salmon rillettes. It's something I've had on my "to make" list for years. Plus, my mom loves salmon and it makes me happy when I can cook something she will enjoy.
white wine, butter, lemon, paprika, olive oil, salt, peppercorns, coho salmon, smoked salmon, bay leaf, shallot, celery, chives, leek
place the celery, leek, peppercorns, bay leaf, wine, and water in a saucepan
salt the salmon
slice the smoked salmon
**Jump for more butter**