Wednesday, March 9th, 2016

Recipe: sweet potato rolls
Daylight Saving doesn't really bother me the way it bothers some folks. I have never paid much attention to it except when we get that extra hour in the fall. I kinda like that extra hour. But certain people get really bent out of shape over the revisited darkness in the mornings. I'll let you in on a little secret… both Jeremy and I are really looking forward to setting our clocks ahead this Sunday. You know why?

because of this girl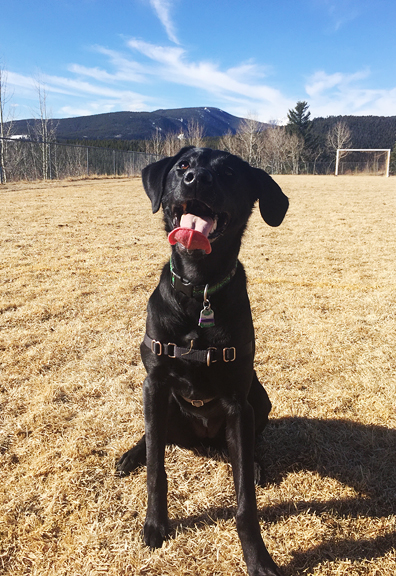 Neva still wakes up at 5:30 every morning. EVERY. MORNING. Lately, we've been leaving her crate door open and she sleeps through the night without a problem. I sleep on the right side of the bed, and because of my lymphedema in my left arm, I sleep on my right side. Like clockwork, Neva shoves her nose into my face at 5:31 am (presumably she takes a minute to get out of the crate, stretch her front half, stretch her back half, rub her left side against the bed, then rub her right side against the bed, and shake off). It scared the hell out of me the first time, but now it's just really sweet except for the puke-thirty in the morning feeling when your REM sleep has been interrupted. I'll feed her a couple of treats so her empty tummy doesn't revolt, and then she jumps up onto the bed to snuggle between Jeremy and me… for all of ten seconds. Then she jumps down off the bed and trots around the room and jumps back on until Jeremy wakes up, dresses, and takes her out to potty. We are hoping after Sunday, that Neva will wake up at 6:30! Right!? I mean, it's got to work for at least a few days, yes?
Meanwhile, we are patiently waiting for the big snows that have yet to deliver this month. They said March would be snowy, but we've only gotten dribs and drabs interspersed with loads of warm weather. February was four whole weeks of freakish mother-loving sunshine. I feel as if I wouldn't know what to do if we DID get a big dump powder day. Actually, I would totally know what to do – I'd SEND IT.

local benefits: ski the powder then go to work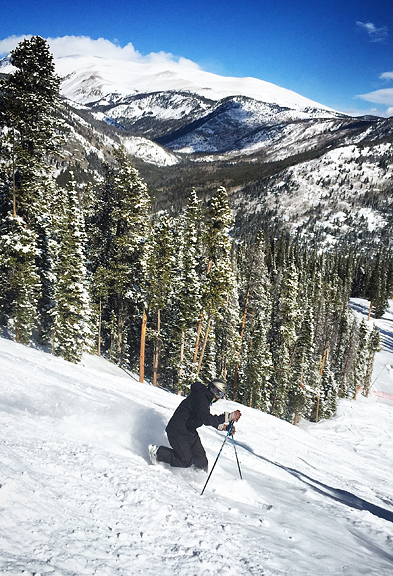 It's clear that winter skiing is fast becoming a faded memory. The sun is getting higher in the sky each day and the snowpack is feeling it. When we pack up for a backcountry ski, we dig around for lightweight gloves instead of super warm gauntlets. And during my weekly menu planning, I'm thinking more and more about summer barbecues, summer fruits, and well – summer foraging. But let's talk about barbecue. I've always been a fan of barbecue and the assortment of sides that come with it: baked beans, coleslaw, macaroni salad, potato salad, cornbread, rolls, mac and cheese, the list goes on. Last year I was getting barbecue at a roadside stand when I saw "sweet roll" as a side option. When I asked what it was the guy said, "It's a sweet potato roll." I couldn't figure out if he meant it was a potato roll that was sweet or if it was a roll made with sweet potato or what. I bit, and it was – nice. So I set out to make some myself, because homemade is almost guaranteed to be better.
sweet potato, flour, yeast, water, butter, salt, honey, eggs, warm water
peel and cut the sweet potato into chunks, then boil
mash the sweet potato and let cool
**Jump for more butter**