Sunday, August 28th, 2016

Recipe: honey sriracha japanese fried chicken karaage
I know most of you are groaning about summer's end. The good news is that the majority of you summer lovers are still enjoying summer where you live. The even better news is that summer is fast becoming a faded memory here in the mountains! The overnight temperatures have brought frosts to the rooftops in my neighborhood and fresh dustings of snow to the high country. A crisp chill on the morning air rejuvenates me from the stupor of summer's seemingly relentless heat. Long-sleeves are no longer optional at night. Fall is my favorite season – so spectacular and yet so fleeting in our mountains. And then comes the long winter, which is never really long enough for folks who like to glide on snow. Autumn is full of activity and colors and anticipation and acceptance.

neva and jeremy pause in front of mount neva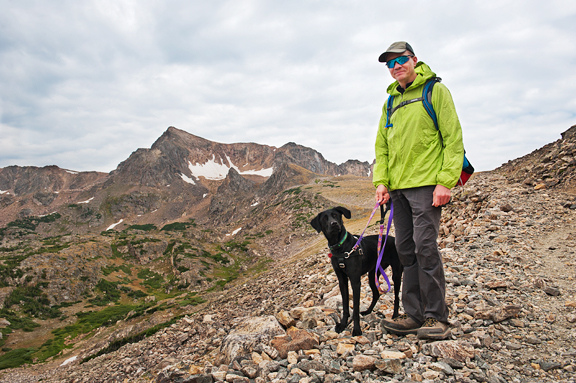 ducks diving for food – tails up!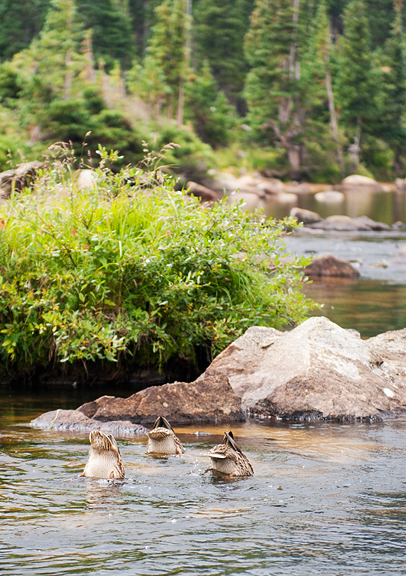 the majestic moose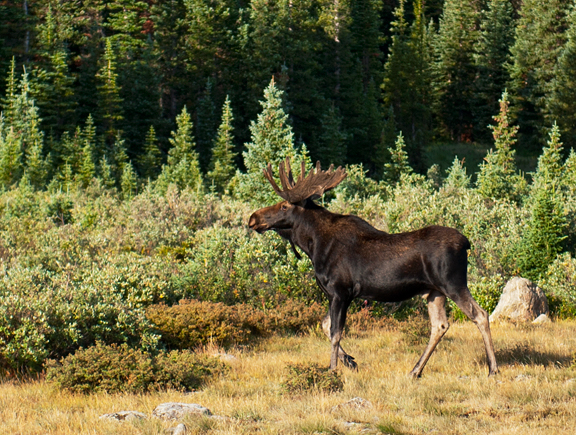 a leaping pika with forage for its winter hay pile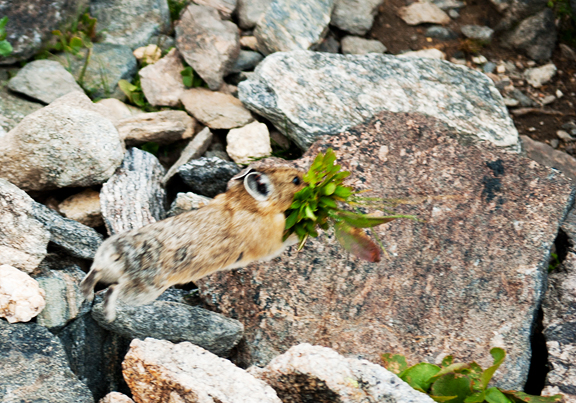 another pika with a flower in its mouth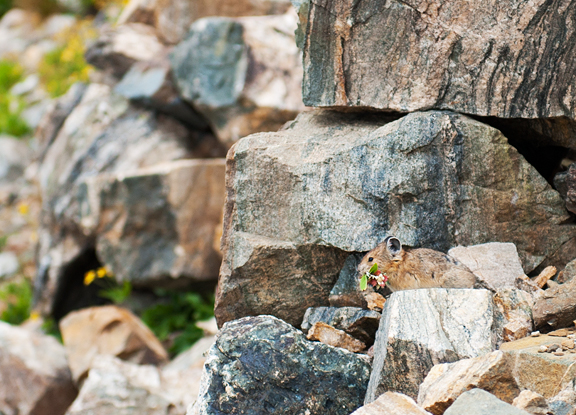 so cute, i can't even!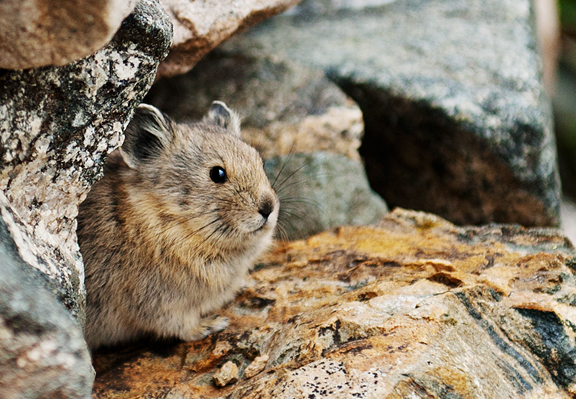 Cooler weather puts a spring in my step. I start checking my ski gear even though actual skiing may be more than two months away. The big camera lenses get shipped out for maintenance before the fall shoot. Maps are strewn about the living room for backpacking plans. And of course, recipes that have been put on hold over the summer (because it was too hot to think let alone cook) are perused with renewed interest. Shortly after our
awesome trip to Steamboat Springs
in January, I made a note to myself to reproduce the JFC we enjoyed at
Yama
. JFC – Japanese fried chicken or chicken karaage – is delicate, crunchy, juicy, and tender with Asian flavors. What I liked about Yama's version was how the fried chicken was tossed in a honey sriracha sauce which turned the whole thing into a flavor bomb in my mouth.
make the chicken karaage: soy sauce, sake, potato starch, sugar, ginger, garlic, chicken thighs
It's a quick marinade to make and the chicken marinates for an hour or more. While the restaurant version brines the chicken in buttermilk and miso, I opted for a recipe that was ginger, garlic, soy sauce, and sake because that's what I had in my cupboards. To make this gluten-free, substitute tamari for soy sauce. If you can't find potato starch you can use corn starch, but it won't result in the same crispness when fried. You will probably have better luck getting potato starch from an Asian market, but Bob's Red Mill potato starch is available at stores like Whole Foods. (I use potato starch when making
strawberry daifuku mochi
.)
grate the ginger
mise en place
combine the ginger, garlic, sugar, sake, and soy sauce
add the chicken
marinate for at least an hour
**Jump for more butter**