Tuesday, November 30th, 2021

Recipe: roasted carrots
It's been a rather productive fall for us, which may have a lot to do with the lack of snow. November provided few flakes for the ski resorts and the backcountry. But the high, dry winds delivered some outstanding sunsets and sunrises. Rather than gripe (too much) about the delay in the ski season, I redirected my energies to those long-neglected tasks in dire need of attention. As a small reward for getting so much done this autumn, I signed up for an online bookbinding class and learned how to transform fabric into bookcloth.

stacked lenticulars are so otherworldly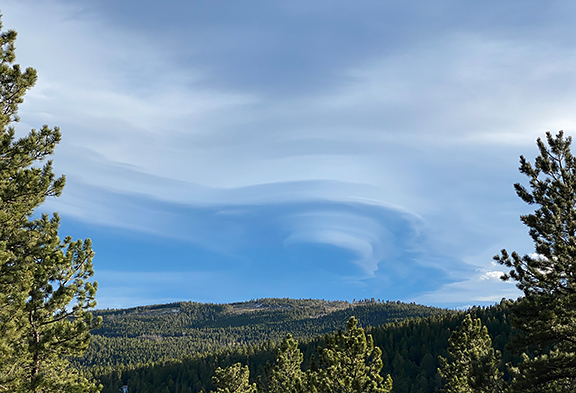 a feather dance at sunset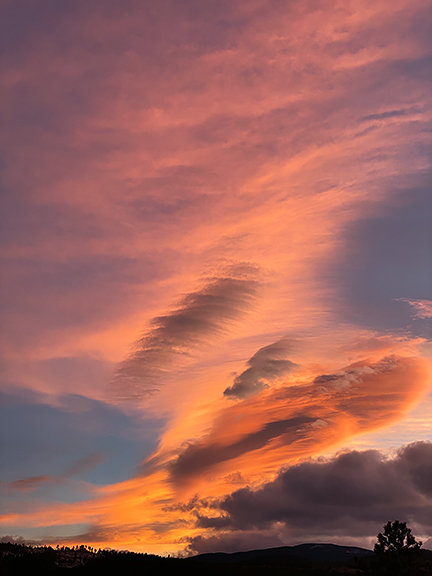 my two notebooks from class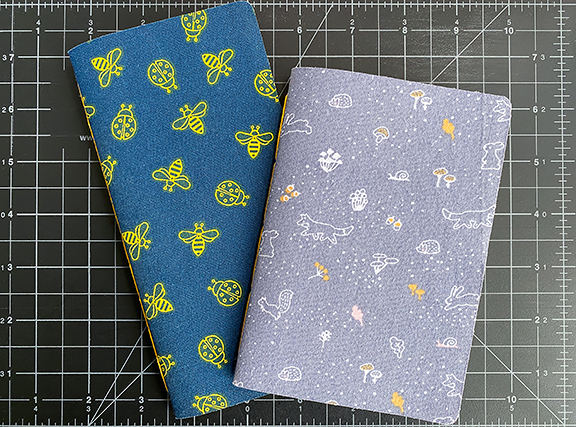 Many Colorado ski hills open Thanksgiving week, even if it is a single run of man-made snow. We opted not to ski opening day at either of our local resorts and instead headed to the backcountry for a quiet ski tour. It happened to be the right decision because we were greeted with fresh snow and free refills all day. Yuki had a tummy bug the whole week, so we kept her on a mild diet and low activity. Jeremy snuck Neva out for bike rides to get her some exercise and wear down her rake-claws. It was a pleasant and low-key holiday week for our house. Well, not as pleasant as Yuki would have liked, but after a week of sad puppy eyes she's back to normal and had a wonderful romp around the soccer field with some doggie friends this weekend.
real snow in the snow globe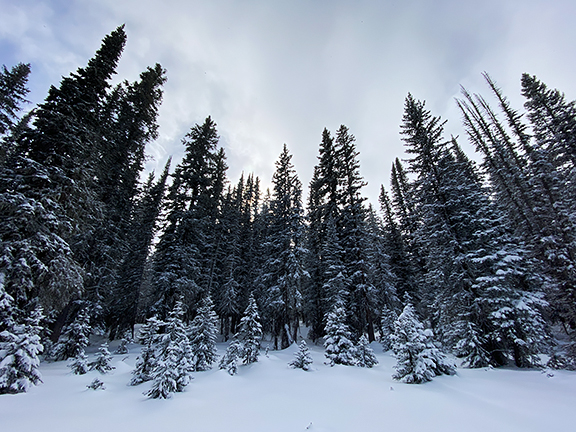 neva wouldn't budge, so yuki accepted sharing the bed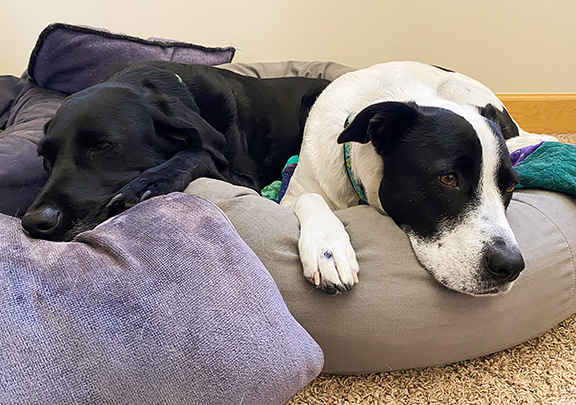 Now that Thanksgiving has passed, Holiday Madness Mode begins. There is nothing like holiday food to make me crave vegetables. The carrot is the one vegetable I often forget I love. We regularly buy carrots (adult, not baby) for raw snacking. And then a few times each winter I make roasted carrot soup. I will find myself noshing on several cubes of the sweet roasted carrots before the rest go into the stock pot and make some vague mental note that these are super addictive. I'm ashamed it has taken me this long to make roasted carrots as a dish unto itself, but I'm also glad I finally did it.
olive oil, pepper, mint, carrots, thyme, cumin seeds, chile powder, salt, turmeric, coriander seeds
The recipe comes from The New York Times Cooking archives and the only change I made was to omit the butter. I've cooked this successfully with both ground spices (cumin and coriander) and seeds (cumin and coriander), although I do prefer the seeds version. And while it is great without the mint, I think the mint lends a bright herbal finish. The preparation is simple and requires little effort for the payoff.
toss cut carrots with olive oil, salt, pepper, and thyme
spread on a hot baking sheet
**Jump for more butter**