Sunday, April 2nd, 2017

Recipe: double chocolate tarts
My in-laws were supposed to come out for a visit with us in Crested Butte last week, but had to cancel their trip at the last minute. When we host guests at our house, we pretty much clear everything off our schedule to entertain said guests. So we suddenly found ourselves with two days wide open and a little fresh powder on the mountain to enjoy.

and he did enjoy it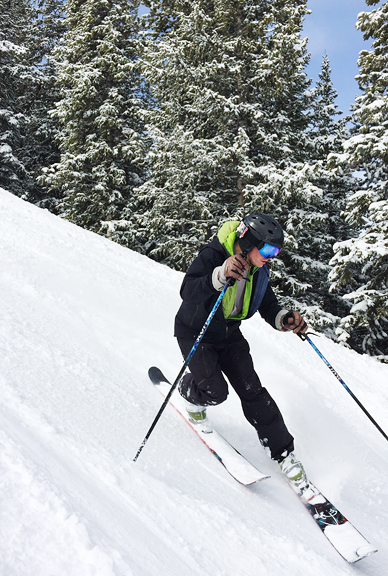 the clouds made way for a view of the town of crested butte below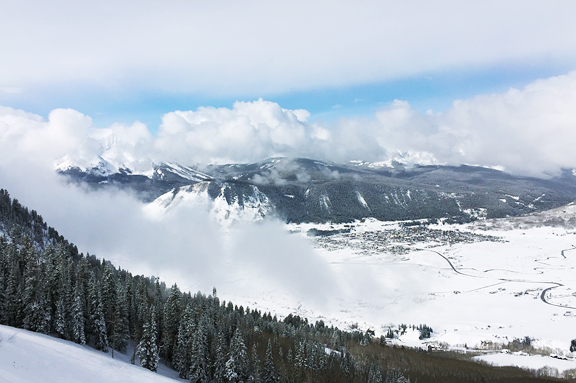 Neva got to go for a couple of skate skis, an uphill ski on the mountain, and a run through our neighborhood up to the lake and back. All of this in addition to her daily training. She does rather well on paved paths and roads, but she is definitely more distracted on trails. Right now, we are toggling between snow and sunshine in the mountains, the trails in a constant state of melting out. I imagine that we'll get to hit the real trail training with Neva soon, but until then, she's doing alright. Meanwhile, the flowering trees are bursting with color down in Boulder and the rest of the flats. I must admit that the sight of that chartreuse spring green makes me a little giddy. I even opted for a trail run over a skate ski today, and found my first sign of local mountain spring.
the morning sun gets to work melting out yesterday's snow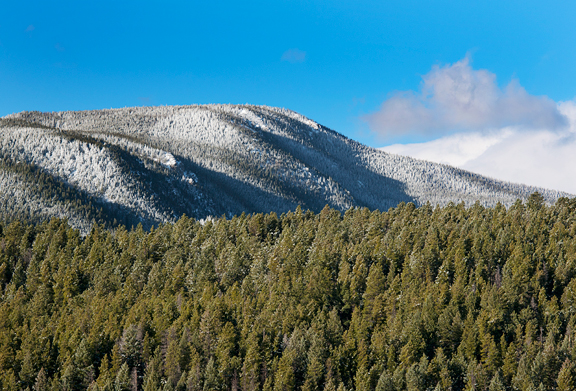 crabapple blossoms in boulder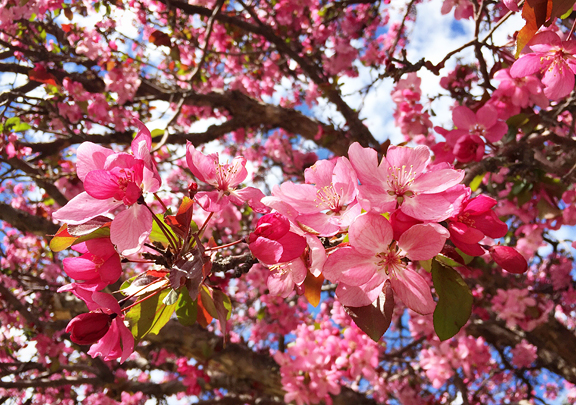 an emerging pasque flower, the first to bloom in our mountains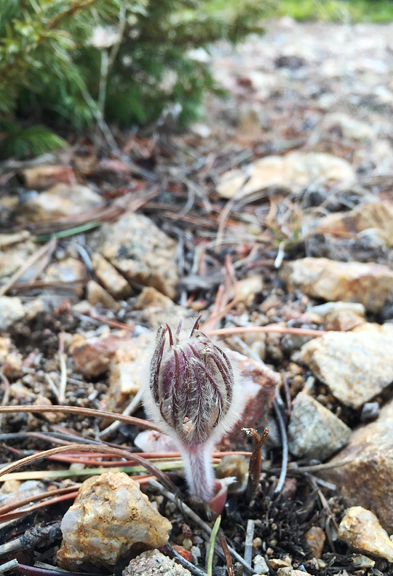 In addition to the two open days we got as a result of the cancelled visit, we wound up with six extra chocolate tarts, which I had planned to serve as dessert. But chocolate tarts are easy enough to give away to neighbors. Go figure! This was the sixth batch of tarts I had made in the month of March. It all started when Eileen texted me as I was grabbing lunch in Steamboat Springs. She wanted to know if we'd be in Crested Butte the following weekend for a birthday dinner party for our friend, Wendy. It just so happened we WOULD be in town that weekend and was there something I could bring? Eileen suggested dessert, so I contacted Wendy's daughters to get the scoop on her favorite flavors/desserts. Two things stood out: dark chocolate and raspberries. How about a dark chocolate tart with raspberries? Easy peasy, or so I thought.
cream, cocoa powder, flour, chocolate, powdered sugar, butter, more butter, grand marnier
I was fairly certain this recipe would work out, but I always make a point of testing a recipe before the real deal, just in case. Good thing I did. The crust, which seemed to behave nicely for just about everyone else in the world (it's a recipe from Sherry Yard's
The Secrets of Baking
), was a complete jerk. I suspect it has something to do with my high elevation, but it was quite frustrating to see it stick to the parchment during the blind baking. Luckily, I am friends with a lot of experienced and professional bakers – so I asked for advice on Facebook and got a slew of suggestions.
mix the flour and cocoa powder
beat the powdered sugar into the butter
add the flour and cocoa mixture
beat until just combined
wrap and chill
**Jump for more butter**