Monday, October 7th, 2019

Recipe: fig bread pudding
We waited impatiently for the flip from green to yellow in the aspen stands, but summer seemed to hold on a few weeks longer than usual. The hints dotted trails and shores on our hikes and paddles. Eventually that golden wave appeared and led the way to impressive bursts of color. We refer to this time of year as pure magic. The smell of sweet leafy fermentation lingers in the air when the aspen forests glow gold and red. It's not rotten… rather a little funky in the way a well-aged red wine can become.

enter autumn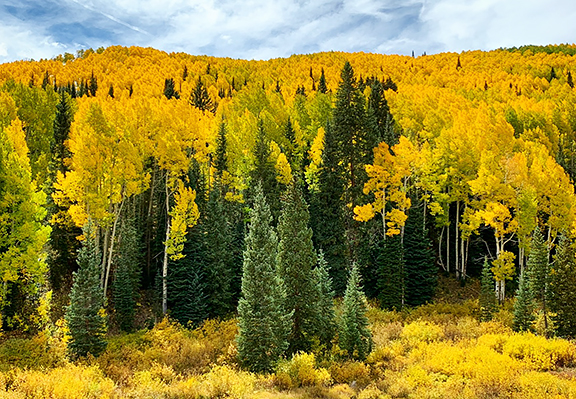 the pups are digging it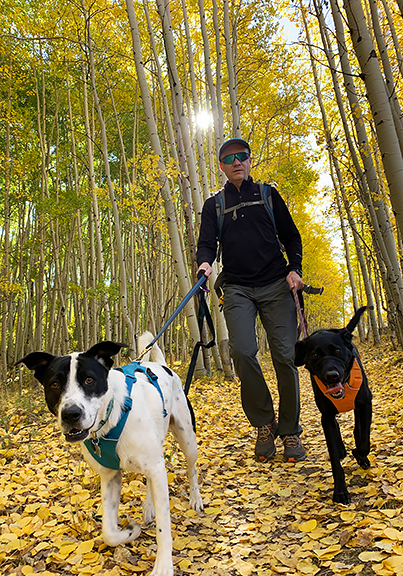 glowing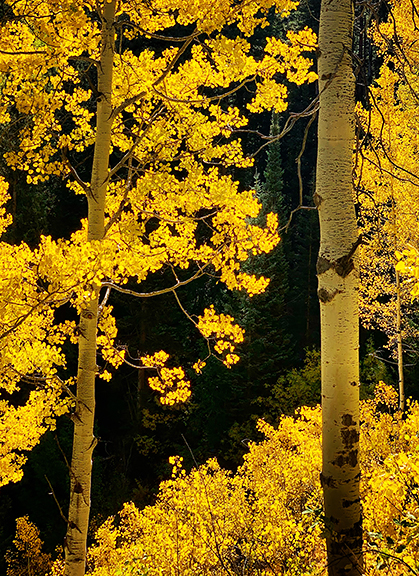 hiking for the views and the fresh air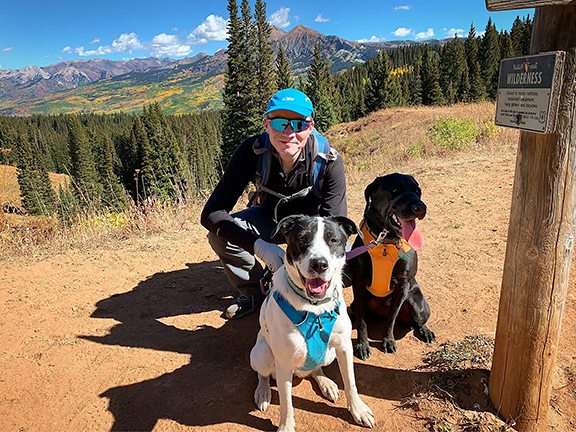 crested butte mountain dons her fall colors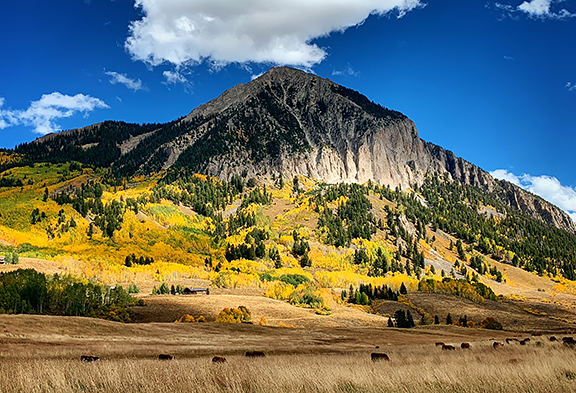 mountain passes at their finest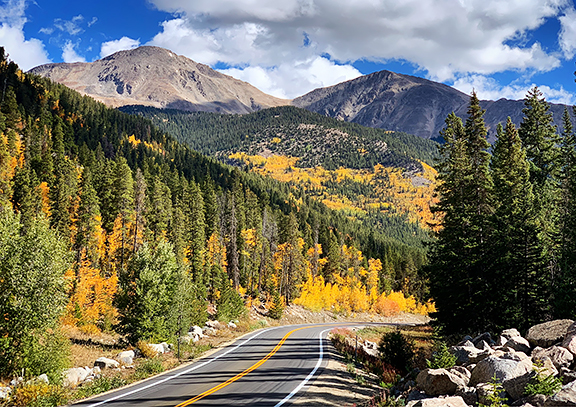 yuki and neva loving any season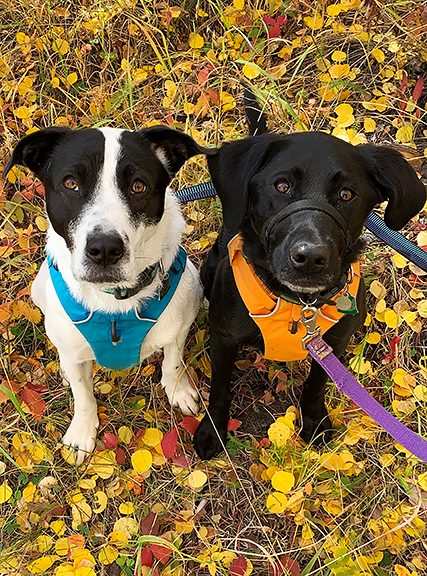 I did not intend to be absent for this long, but mountain homes require pre-winter maintenance, fall colors demand to be seen, puppy dogs need exercise, and it was time for me to address some nagging injuries before they progressed and negated any chance of winter activities. Don't think I haven't been cooking! We finally kicked that awful hot weather to the curb and now have flannel sheets on the bed. The dog blankets are out of summer storage and our heat ran for the first time yesterday morning. It's lovely baking weather in the mountains and a perfect time for fig bread pudding.
figs, butter, brandy, vanilla extract, cream, milk, eggs, brown sugar, lemon (juice and zest), cinnamon bread
My initial plan was to use challah or brioche for the bread, but I thought I could use up some cinnamon bread that was hanging around the house. You can use pretty much any bread you fancy. Bread pudding is quite forgiving that way. The original recipe includes raisins, but I live with an individual who is adamantly against raisins, so they got the boot (the raisins, not Jeremy). Since I didn't have enough figs (because I doubled the figs), I halved the recipe, but doubled the brandy because that always sounds like a good idea. Sometimes you just wing it.
chop the figs and soak in brandy
butter the bread (i did both sides, but you don't have to)
cut the bread into cubes
**Jump for more butter**