Tuesday, November 24th, 2015

Recipe: old fashioned doughnuts
We piled ourselves, the dog, and eight pairs of skis into the car over the weekend and made our way south and west to Crested Butte. I patted myself on the back too soon for catching Neva's puke episode in a strategically placed plastic bag, because when we stopped for gas in Buena Vista, she threw up again – down the back of the driver's seat and on her doggy bed. Then when we opened the door to get her out of the car, she projectile vomited all over the door and on Jeremy's shoes and pants. But we did eventually get to Crested Butte and we were all very happy for it. We gave Neva lots of treats and snuggles and warm blankets for her to curl up in, and I googled how to clean vomit from car upholstery.

this was the best moment of the drive: spotting bighorn sheep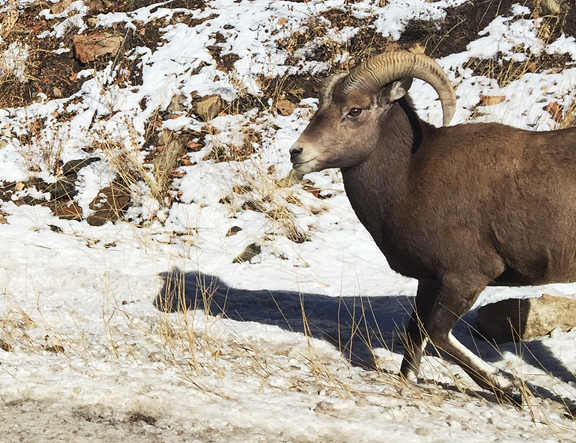 Here in Crested Butte, Jeremy and I just want to hole up with our pup so we can ski and work in peace for the week. As usual, we have no grand plans for a Thanksgiving-style feast. We like to keep things simple and low-stress in general, but especially over the holidays. The only thing that will make an appearance from a typical Thanksgiving menu will be mashed potatoes. We're grilling steaks because 1) they taste better and 2) they are quick and easy. And I plan to roast lots of vegetables because honestly, that green bean casserole (I don't care HOW fresh you make it) is disgusting. The argument "This is how we've always done it," doesn't sit well with me. That line has gotten humans into a lot of trouble through the years… including overeating at Thanksgiving.
we try our best to do the opposite of stuffing ourselves at thanksgiving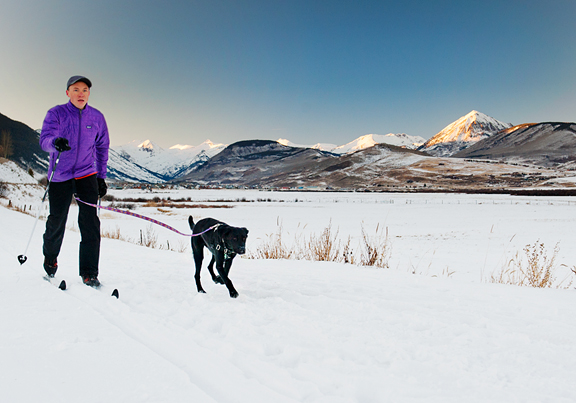 a steady climb into the beautiful high country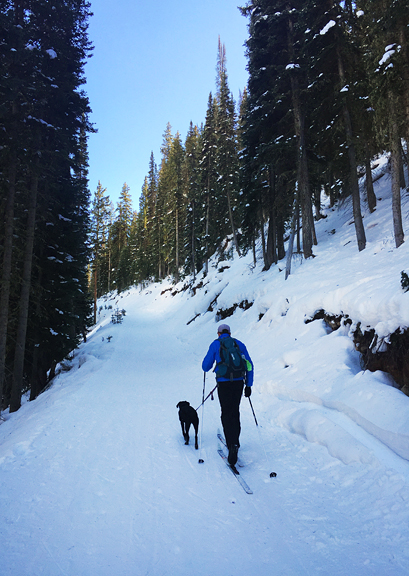 neva loves her exercise as much as we do (probably more!)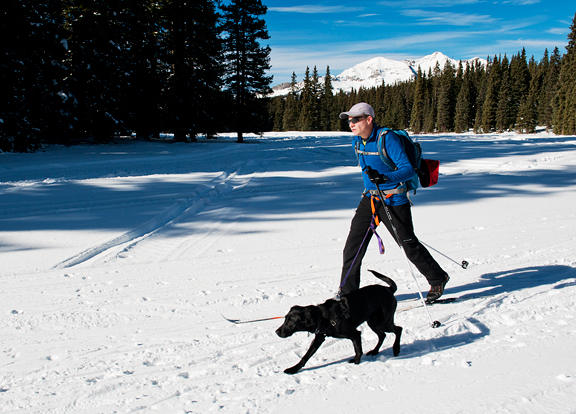 I try to approach life from a more pragmatic perspective. Traditions that I used to blindly follow now come under heavy scrutiny. Does it cause anyone harm? Is it a source of unnecessary stress? Is it a stupid waste of money or time? Is it just plain stupid? The only part of this holiday that I do really like is the reminder to give thanks and to remember (i.e. help) those who are less fortunate. If you don't know what you are thankful for, perhaps take some quiet moments – step away from your phone, no really – and mull that one over. It's important and it's good for you.
a peaceful frozen alpine lake rests under a mesmerizing cloud pattern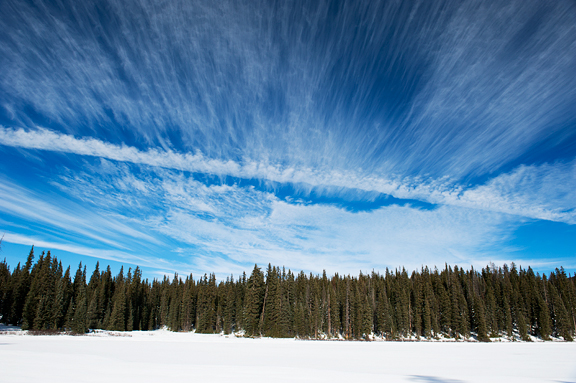 What might not be so good for you are these old fashioned doughnuts. But they're awfully tasty and no one said you had to eat all of them. Just have one… or two… or… Old fashioned doughnuts rank right up there with
French crullers
for me. I read several recipes and was surprised to find the doughnuts were so easy to make! Except for me, they weren't easy at all. My first attempt was a bit of a disaster and I spent several days troubleshooting and researching, which led me to
this 1940 research paper on deep-fat frying at altitude
. Turns out if you live at or near sea level, you're golden. Follow the recipe as is. If you live at elevation – let's say above 5,000 feet – you might want to make a few adjustments which I list in parentheses in the recipe below. The photos in this post are from the first batch, but the final photos are of the second batch.
sour cream, sugar, shortening, cake flour, egg yolks, salt, baking powder, nutmeg
whisk the flour, salt, baking powder, and nutmeg together
**Jump for more butter**