Sunday, October 2nd, 2016

Recipe: huckleberry panna cotta
We returned home to the Front Range this evening after winterizing and buttoning up the house in Crested Butte. The next time we return will be with multiple pairs of skis! Between now and then, there is plenty of work to get done. I haven't had a chance to really sift through my photos from the fall shoot, but here are some quick ones I've been sharing.

the castles with fresh snowfall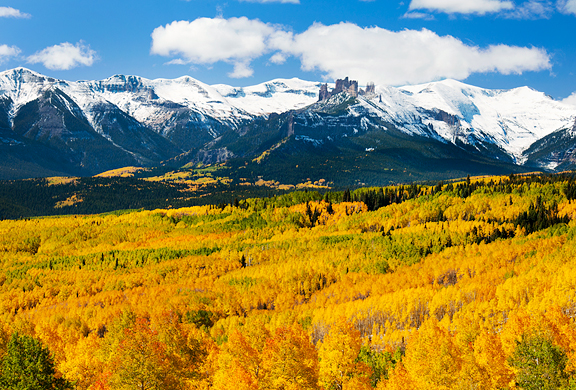 west beckwith mountain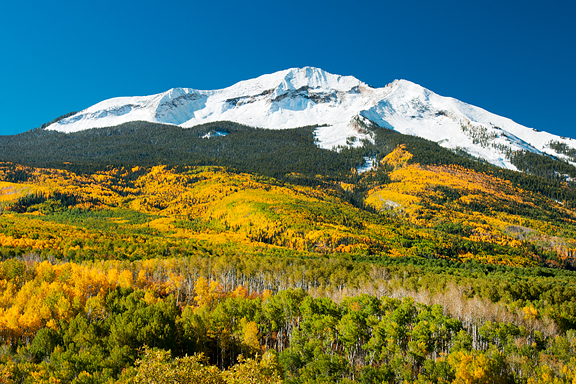 the slopes on snodgrass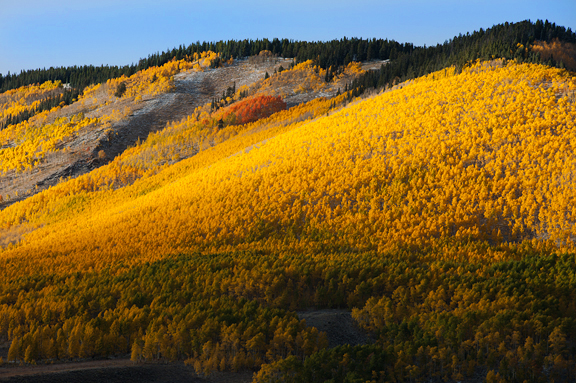 just another gorgeous aspen-lined road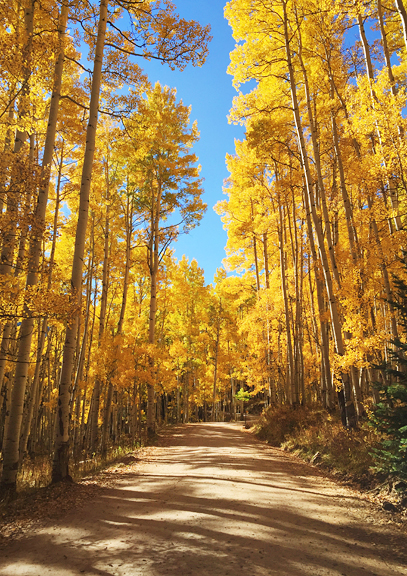 last minute surprise sunset colors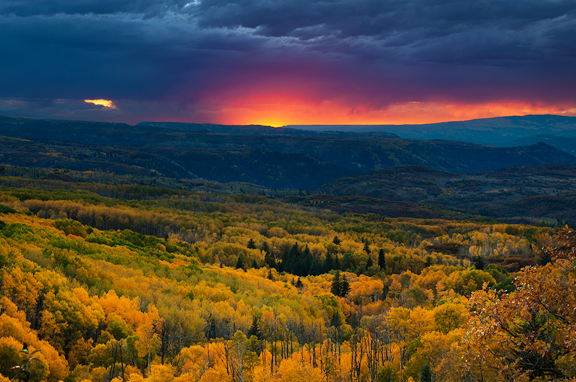 In addition to shooting fall colors around Crested Butte, I spent time working with Neva on her leash skills on the nice paths in our neighborhood. She's already amped up as it is, but there are fewer distractions on these paths than on hiking trails, so she's slightly (ever so slightly) more responsive to commands, corrections, and praise. In the backcountry, Neva acts like a drug addict, losing her mind over every sound, smell, and movement – she even refuses her favorite treats. I should revoke her lab license! But each day she made a little improvement such that after a week away, Jeremy said Neva was better on our hike Saturday. I've also noticed that she is becoming more cuddly. At 18 months, I hope that Neva will outgrow her adolescent stage and become a dog we can enjoy rather than remain a ridiculous amount of work any time we choose to do anything.
neva likes down comforters and human beds
hiking in the west elk wilderness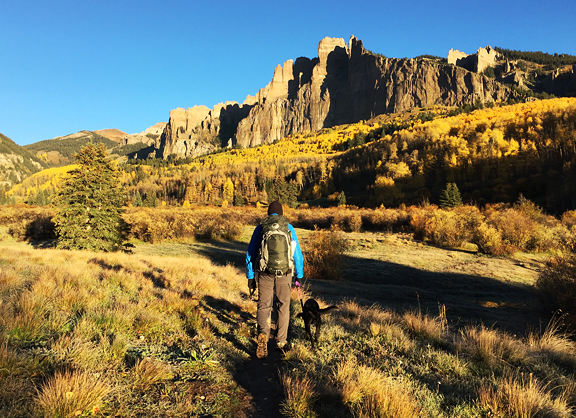 neva tries to creep away because she doesn't like posing for pictures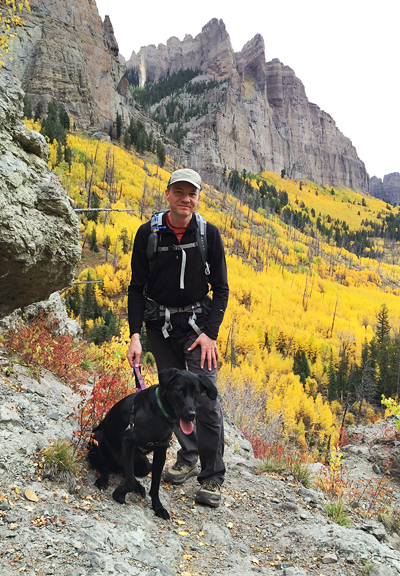 Earlier last week, I went to shoot sunrise only to wind up with a cloudless fizzle. Instead of wrapping things up and heading back home I decided to scout out a trail that had been good for huckleberries at the start of September. Most of the good patches were bare now, but the patches that didn't have fruit before were loaded with blue orbs that had frozen solid overnight. But mountain huckleberries are tough little berries, surviving the frosts and snows of early autumn above 10,000 feet. I picked about a half cup while examining The State of the Huckleberry along the trail. I found some chanterelles, too, but they don't weather a frost nearly as well as their huckleberry neighbors do, so I let them be. The frozen hucks tasted like deliciously slushy purple huckleberries – slurpleberries.
slurpleberries (frozen huckleberries)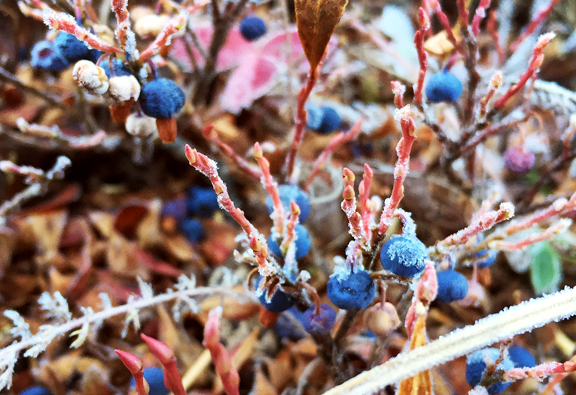 There are plenty of things you can make with frozen huckleberries, which is a good thing since most folks will only ever get their paws on frozen huckleberries (you can buy them online) as the season for fresh hucks is relatively short. I recently had a craving for panna cotta (translates to cooked cream), because I love the silky smooth texture without all of the work of say, crème brûlée or flan. And everyone knows that berries and cream are a match made in heaven. Use blueberries if you don't have huckleberries, but promise me that one day… ONE DAY you will try a huckleberry.
huckleberries, almond extract, vanilla paste, milk, cream, sugar, gelatin, water (not pictured: pinch of salt)
sprinkle the gelatin over the water and let soften
bring the milk, cream, sugar, and salt to a boil
**Jump for more butter**