Monday, August 3rd, 2020

Recipe: crab porcini mac and cheese
July and August meld together for me as one long hot month. I tend to put my head down and muddle through with a lot of ice water, watermelon, and popsicles. But August 1 always stands out as it is Kris' birthday. She would have turned 54 on Saturday. I arranged flowers, made somen noodle soup, and called my mother to cheer her up.

miss you, love you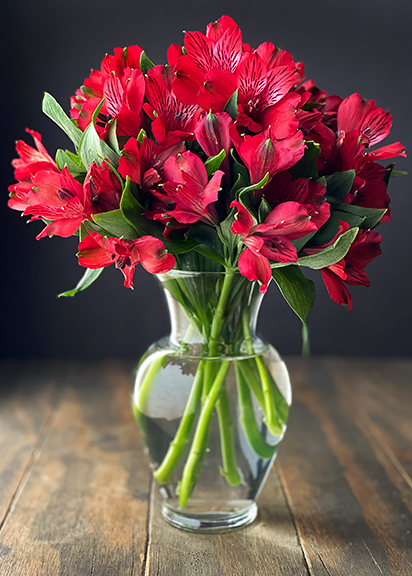 Our big excitement was getting out to see comet Neowise in mid-July. Skies were touch and go in the evenings thanks to a sudden influx of moisture and clouds over Colorado. But mountain weather keeps you on your toes and we were able to see the comet with the unaided eye! I photographed it from various locations with decent dark skies. I hope many of you were able to get out to view the comet, but if not, here are a couple of my captures.
close-up of comet neowise and two distinct tails (the white dust tail and the blue ion tail)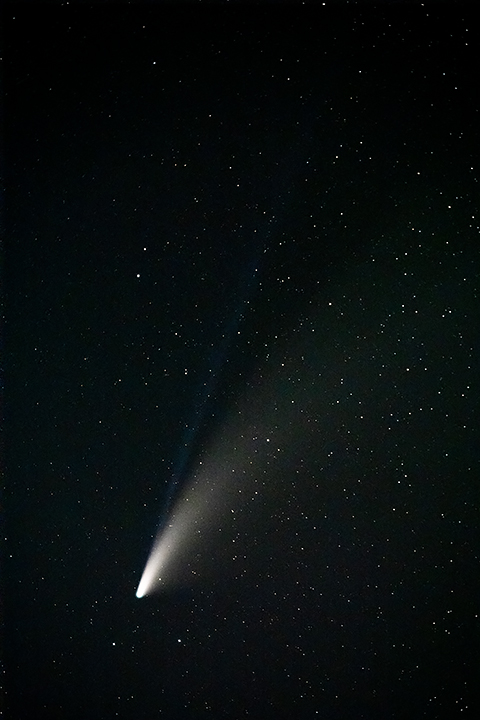 neowise reflected in the lake as it set behind the mountains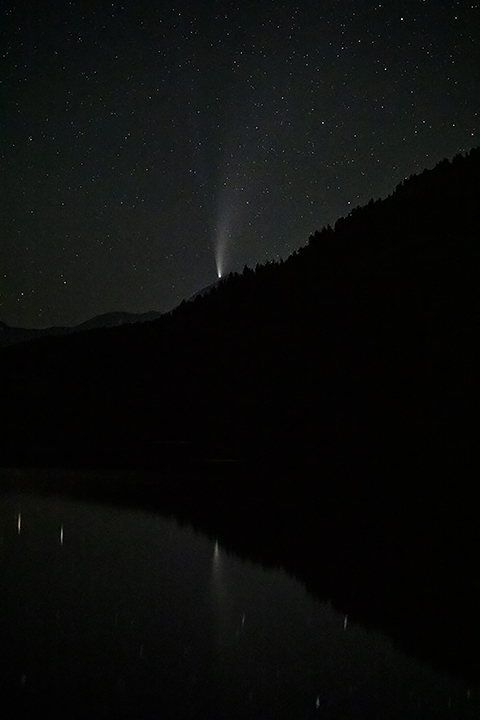 Did I mention it was hot? It's still hot and it's getting hotter this week. On those days that we didn't venture out on the trails to let the pups wade through cold mountain streams, we thought they might enjoy some baby pool time. We hadn't pulled the pool out in 5 years (since Neva was a wee pup and peed in the pool) and were curious to see how Yuki reacted to this concept. She seemed leery of it at first, then fascinated, then took to jumping in and out of the pool with an occasional pause to quench her thirst (from the pool). It was like a giant water dish she could stand in and simultaneously take a swig from.
what the hecc?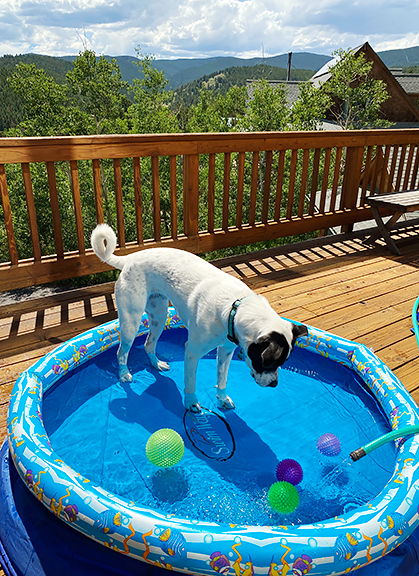 a moment of blissful stillness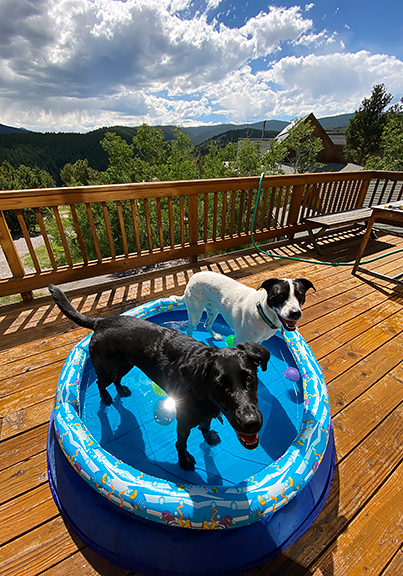 When we hiked into the high country, we sought out solitude, views, wildflowers, wildlife, and swimming holes. With so many putting their typical summer activities on hold due to the pandemic, our mountain trails have been inundated with throngs of people – plenty of whom aren't wearing masks or respecting physical distance. Instead of dealing with that idiocy, we've been frequenting the lesser known local trails and tackling home tasks that have been on the to-do list forever. Our guest room is now a second office since no one should visit us while the pandemic is ongoing.
yuki side-eye and a view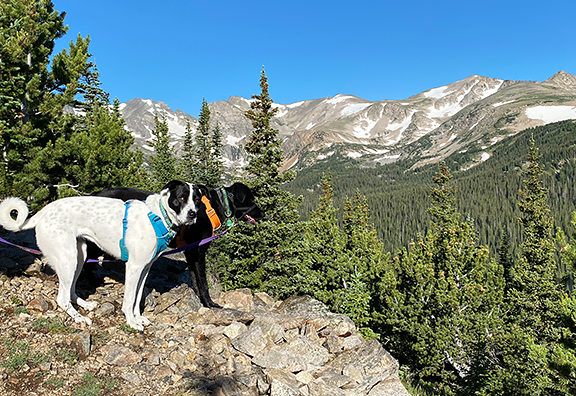 mountain meadows sprinkled with color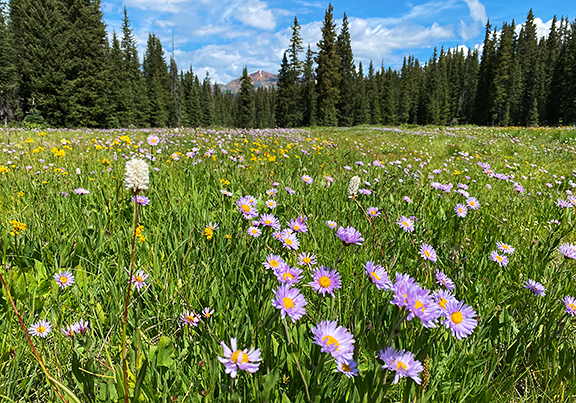 magenta paintbrush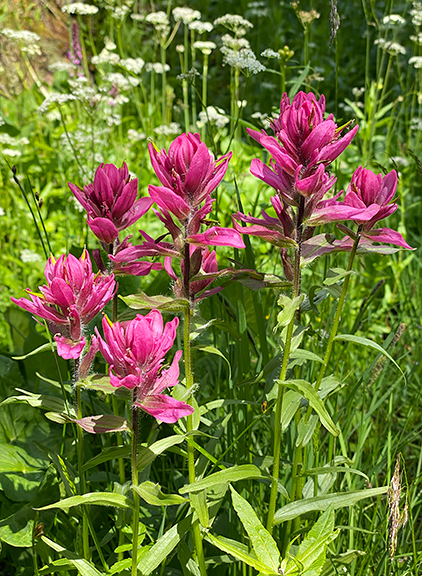 larkspur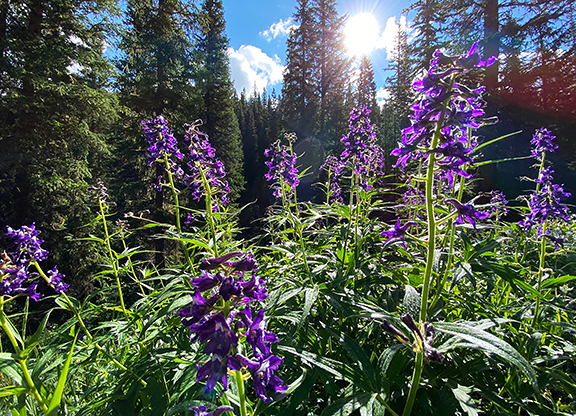 lounging moose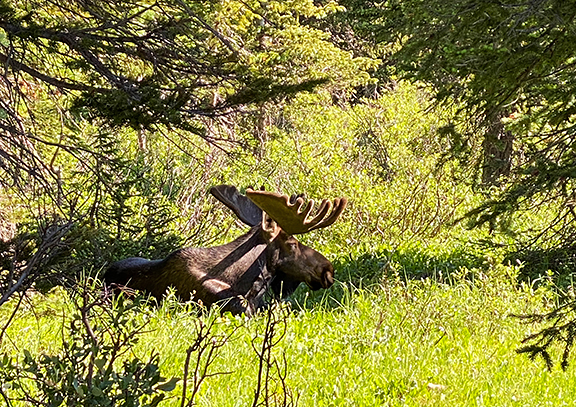 neva dives in while yuki looks on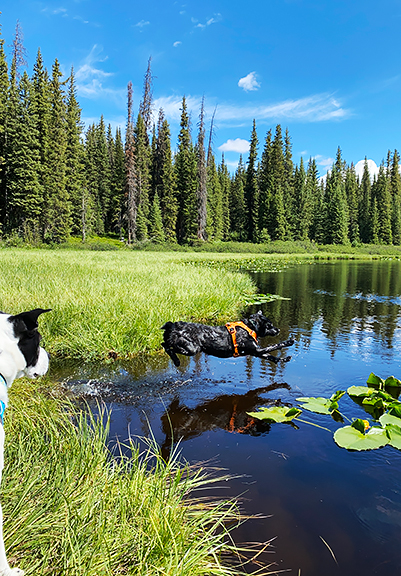 And it looks as if it might be porcini season. Even the mushrooms appear to be uncertain about this year. I can't really blame them as much of the state is in drought and last year's astounding flush is a tough act to follow.
found this early bolter all alone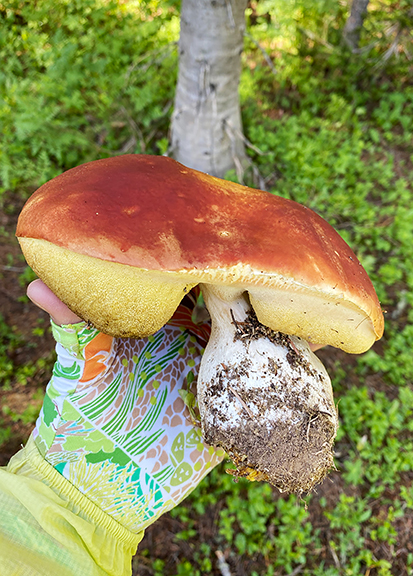 Still, if there are any porcini to be found and foraged, I have lots of recipes for them. I made this crab porcini macaroni and cheese last summer with my abundant haul. This rich and decadent dish goes a long way, which means you might get to enjoy the leftovers the following day. Use whatever pasta shape you like. Macaroni works, of course, but I happen to like small shells, penne, or pipe rigate (pictured below), too. I realize fresh porcini can be difficult to find, so you can substitute whatever edible mushroom you like.
pepper, milk, cheddar, bread crumbs, salt, gruyère, pasta, butter, flour
crab legs, fresh thyme, fresh porcini
**Jump for more butter**