Monday, August 21st, 2017

Recipe: huckleberry muffins
I'm a day late posting because there was that solar eclipse event today. Jeremy and I had too much going on to afford more than a day trip, and as it turns out, making a day trip to Wyoming was going to take more than a day. So we stuck it out at home, which worked rather well for us. We got some heavy cloud build up about 30 minutes in and then it dissipated as we neared the maximum (probably because the reduced energy from the sun was no longer fueling cloud formation) and enjoyed mostly clear views of the eclipse through the end when the clouds reappeared. You can see where I had to shoot through a veil of thin clouds to get some of the earlier phases. I hope many of you were able to view the eclipse in one form or another! I had a much simpler setup than the last solar eclipse I photographed and it was super nice not to have to drive, worry about parking, or worry about the dog.

composite of the eclipse (maximum was 93% here)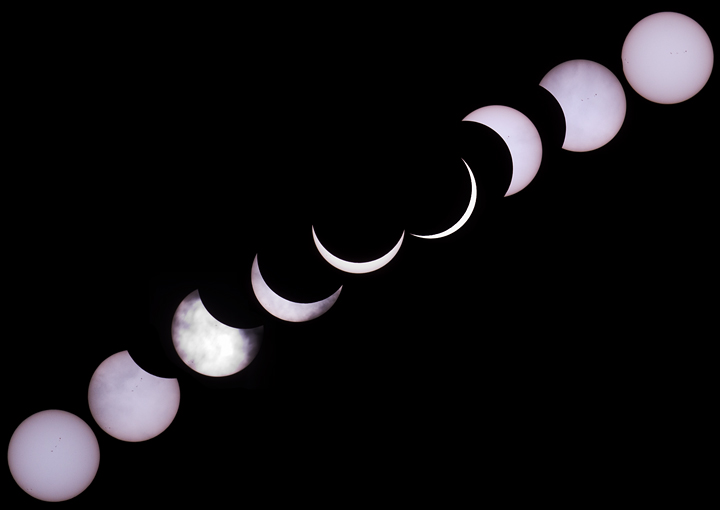 jeremy adjusts the binocular projection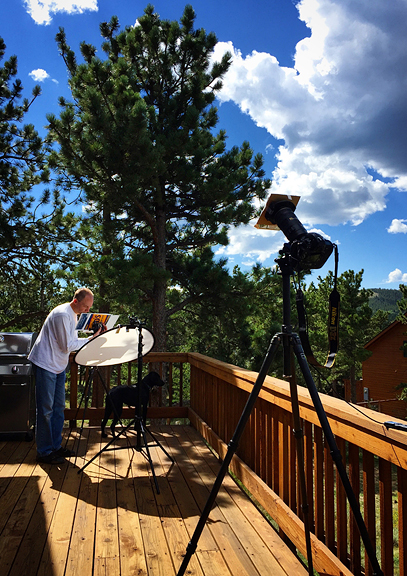 using the colander to project dozens of crescents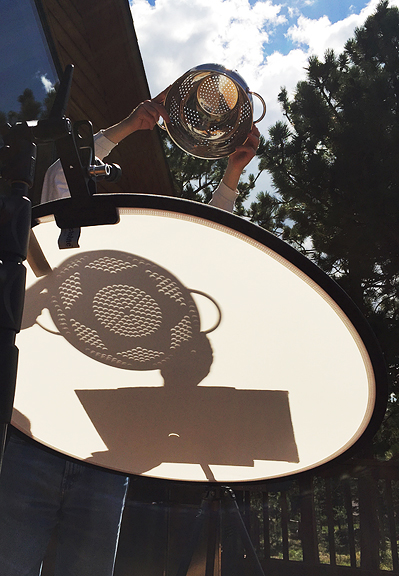 My parents returned to Virginia last week, but not before we celebrated my mom's birthday at Flagstaff House in Boulder! I normally like to cook Mom a nice meal for her birthday, but after dining out, my parents requested a "simple" meal the next evening. Simple doesn't mean it can't be special. Since mushroom season has been booming and my mom LOVES mushrooms, I served
cream of chanterelle soup
, porcini and elk sausage tortellini in a beef and porcini brodo (recipe coming soon), and
porcini pizza
– all with fresh mushrooms I had foraged. I love that I can do that for her.
happy birthday, mom!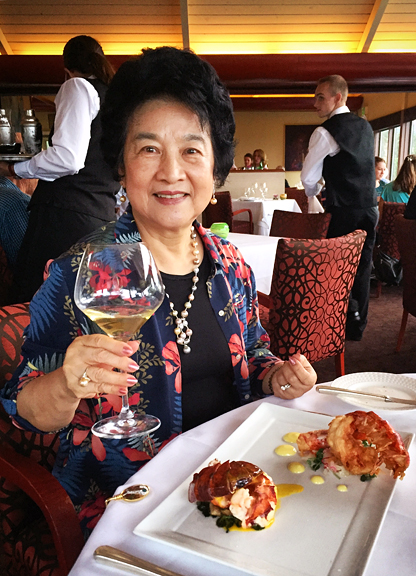 the stoke is high because dad has a 3-olive gin martini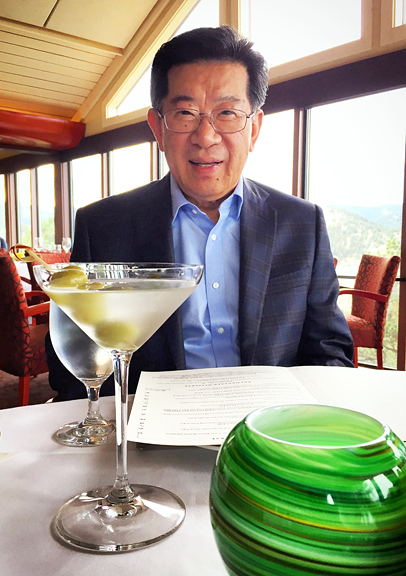 The past week has been a blur of activity: mushrooms, bonding with my favorite people in the high country, visits from friends, learning new mountain biking skills, and that eclipse. Fall is merely a suggestion right now, but it's getting louder each day. I hear children at recess now when the neighborhood used to be silent just last week. There's a lot more traffic in Boulder as parents bring their freshman offspring to campus. Spots of red color occasionally dot the high meadows – leaves that are preparing for the end of the season. I know what's coming and I'm giddy thinking about it: chanterelles, huckleberries, fall colors, crisp and cool evenings, and SKI SEASON. But let's not get too far ahead of ourselves here…
a half dozen moose lounging in the meadow, as they do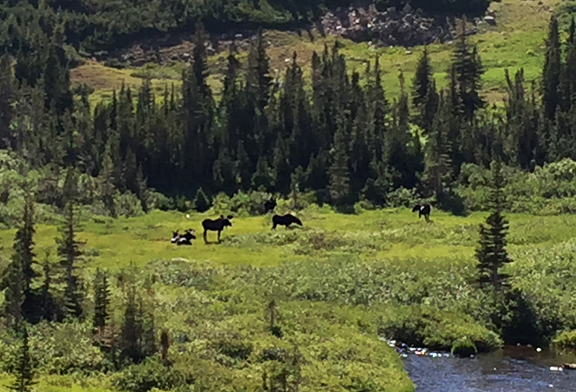 still finding elephant heads up in the high country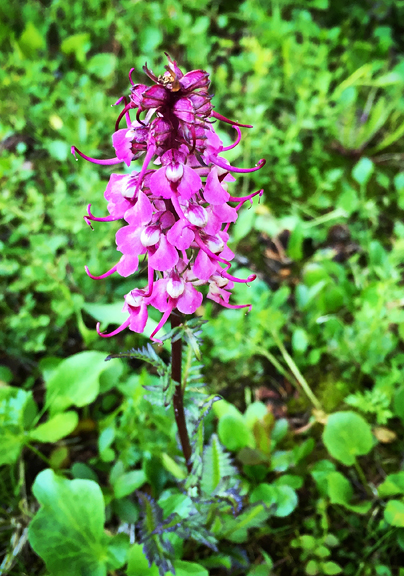 banjo and erin and a porcini – the start of a VERY good day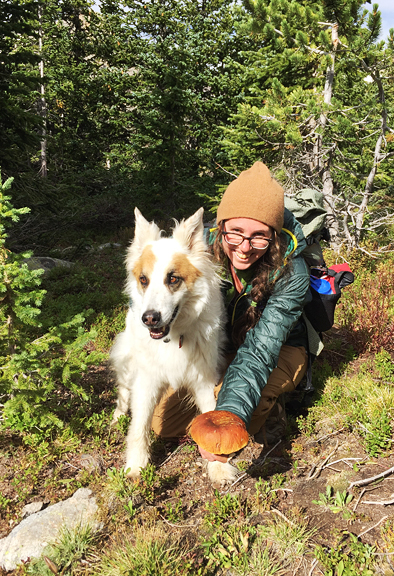 sometimes that splash of red in the huckleberry plants is a porcini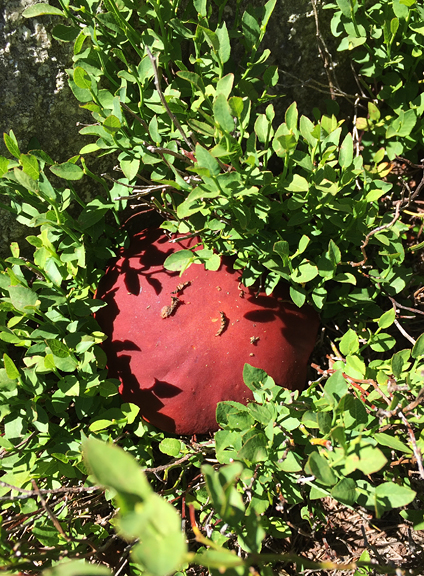 the dog days of summer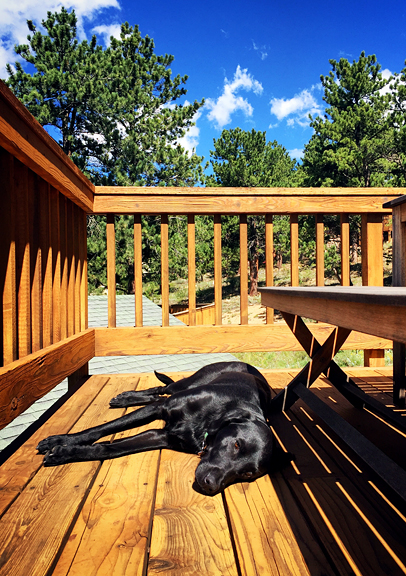 I'm trying to be optimistic over here. Twila told me that the huckleberries are going in Montana. My patches are running a little late, which can be good if the sun and rains continue to nurture them, or it can be very very very bad if an early winter cuts them off before they can ripen. You never know when you will have a good year or a bad year or a few bad years, which is why I don't like to use up the previous year's harvest until I know I have this year's harvest in the freezer. The same applies to the mushrooms. While my fingers and toeses and noses are all crossed for a good huckleberry season, I've got a good recipe to use with fresh or frozen huckleberries. I actually tested two huckleberry muffin recipes four times and finally settled on this adaptation of Deb's
Perfect Blueberry Muffins
. The biggest problem is getting muffins to dome nicely at my elevation, but otherwise, I quite love these muffins.
butter, huckleberries, flour, turbinado sugar, baking powder, baking soda, salt, sour cream, lemon zest, sugar, egg
whisk the sugar into the melted butter
stir in the egg, lemon zest, and sour cream
**Jump for more butter**