Sunday, September 7th, 2008

Recipe: tofu fish
Long hiatus, I know. That's what happens when you have major surgery. Apologies for the silence. I haven't been on the blog at all and barely looked at my email in the past week. It's all piling up and I'm not overly concerned at the moment. Thanks for all of your notes and comments.
I was in the hospital for 5 days with all manner of nurses "caring" for me round the clock while I endured some pretty horrific pain. [Caring is in quotes because I really believe if left in the hands of some of those nurses for more than a 12 hour shift I would indeed be dead by now.] Because it was emergency surgery, I got the surgeon on-call instead of my normal surgeon. Funny how some people have an accountant or an attorney, but me? I have a surgeon. I prefer my normal surgeon, but more than that, I prefer no surgery, no staples down my belly, no incapacitating pain when I sit up or stand.
I had mentioned a while back that we were preparing for a slew of visitors. Our first visitor, my dear friend Mitch, arrived in Boulder the night I went to the ER and flew home to London while I was still in the damn hospital – but we were able to share some QT while I was hooked up to oxygen, IV, O2 monitor, catheter, morphine, etc. I managed to get home right before Jeremy had to go on travel for a very important something or other (mum's the word still), so my aunt came to stay with me until he returned this weekend. Now my parents are visiting. If ever you wondered how I got to be so hyper and full of energy, I point you to my mom and dad.
Kaweah was confused and a little depressed while I was away, but upon my return she has been quite pleased with all of the visitors and extra attention. Plus, while Jeremy was out of town, she snuggled up next to me on the bed each night, although she nearly killed me on Thursday when she shoved her chin on my abdomen and tried to hoist herself closer.

a puppy heals you faster than any drug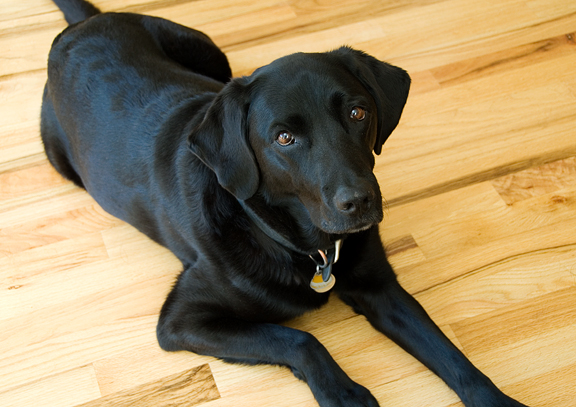 **Jump for more butter**