Thursday, December 5th, 2013

Recipe: bourbon caramel popcorn
So Thanksgiving was last week, but it feels like it was more than a month ago. Jeremy and I spent the days leading up to Thanksgiving installing some temperature sensors around our place in Crested Butte and getting passes squared away for the mountain as well as the nordic center.

exploring the nordic trails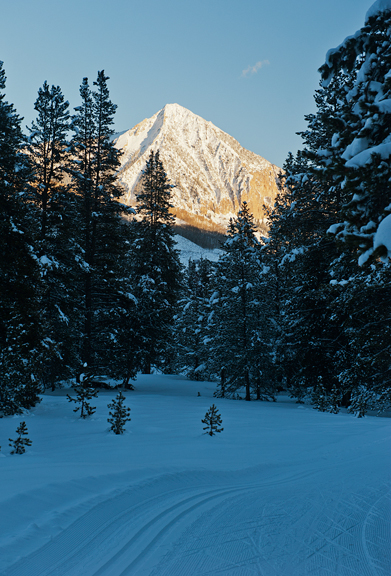 last light at the end of the day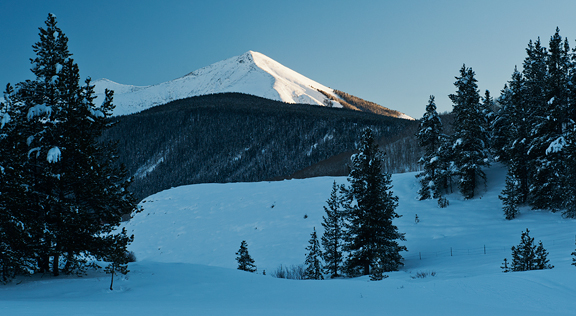 The mountain opened the Wednesday before Thanksgiving and we went up to see what was what. It was our first time skiing at Crested Butte. All the while when we were looking for a place, our realtor (who also telemark skis) would ask if we were going to hang out and "play" (read: tele). And I always shook my head. We would ski AFTER we found a place, I told Jeremy. Promise kept.
glorious sun on opening day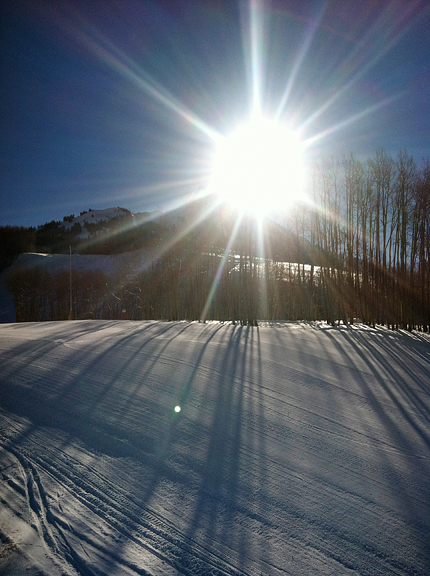 thanksgiving corduroy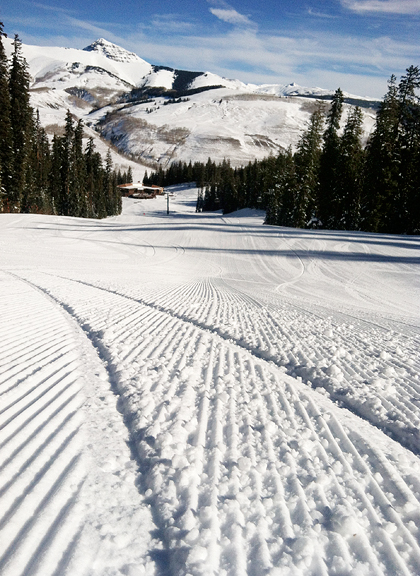 It was amazeballs. Good snow, great mountain, not crowded, and just up the road. We got a couple hours in on Thanksgiving morning before cleaning our place and heading home to Nederland. Once home, I realized that I had cleaned out the refrigerator before we left. I also realized that everything in our town was closed for the holiday at 7pm (rightfully so). Usually I can cobble anything together, but I had very little to work with. So I prepared instant kimchi ramen for dinner. And I ate applesauce straight from the jar (I was hungry). Then I made a big batch of popcorn. So that was our Thanksgiving dinner. The next evening, my parents had us over to their place for Chinese Thanksgiving dinner.
lots of seafood: lobster, shrimp, squid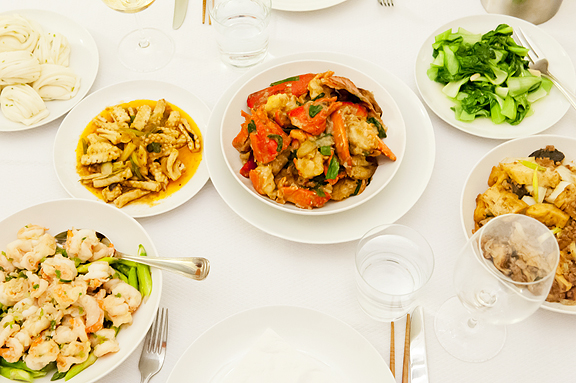 my happy plate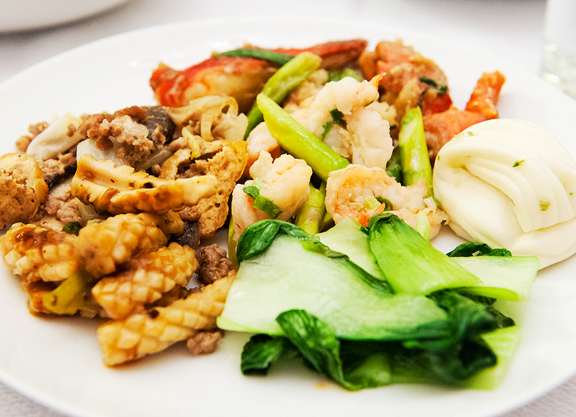 The following night, it was our turn to host my parents (and my friend, Erin) for dinner. When they arrived, I had appetizers set out on the table for guests to enjoy while I finished dinner prep. I also set a bowl of leftover popcorn out from our impromptu Thanksgiving dinner. It wasn't any old popcorn, but an addictive bourbon caramel popcorn. My mom sidled up to the bar to chat and watch me work. The bowl of popcorn was right under her nose, so she tried some. And she tried some more. And more. She really liked the popcorn. I set it out again at dessert. She adamantly refused a slice of cake, claiming to be too full, but as the conversation wore on, she kept picking bits of the popcorn off and popping them into her mouth. I love when I make something that my mom likes.
you'll need: popcorn, vanilla extract, bourbon, sugar, butter, salt, baking soda
fluffy popped popcorn
**Jump for more butter**