Sunday, November 2nd, 2014

Recipe: chicken tortilla soup
I'm more patient than I was in my youth, but it's still not my strong suit. By November, we should be getting nice deliveries of snow piling up in the mountains. As it is, we have very little due to unseasonably warm weather. Well, that's not such a terrible thing because the lack of snow meant I could spend the weekend resting my shoulder and spending time with my favorite guy instead of reinjuring myself on early season obstacles in the snow. Saturday was our 22-year smoochiversary, so we worked all day and then got out for a quick late day hike as the sun sat low in the sky.

22 wonderful years together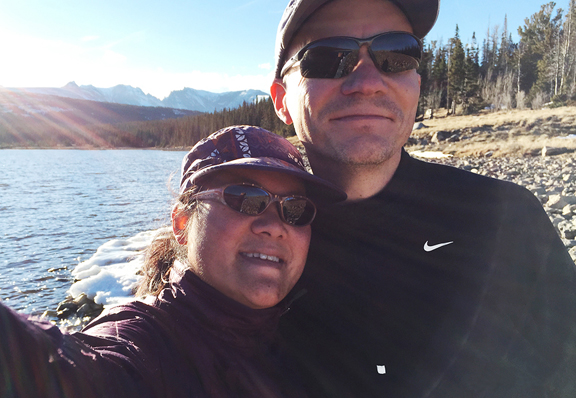 ice shards piled up against the shore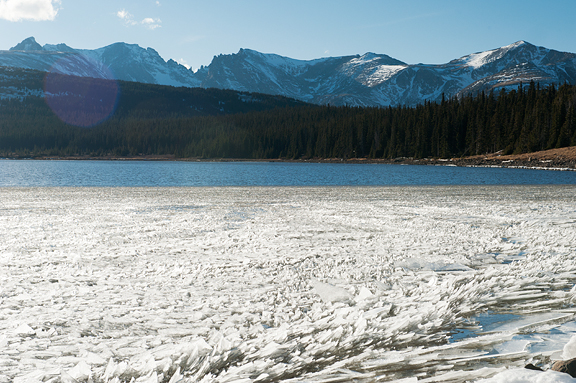 neat patterns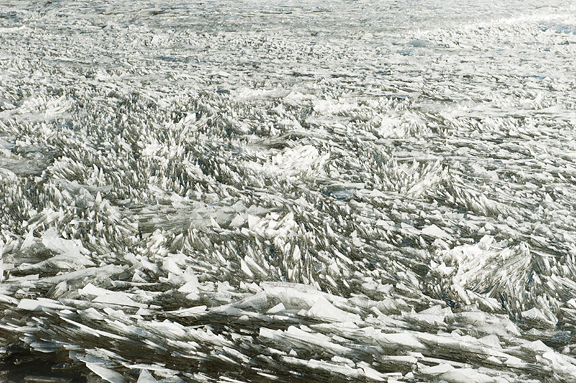 colorful sunset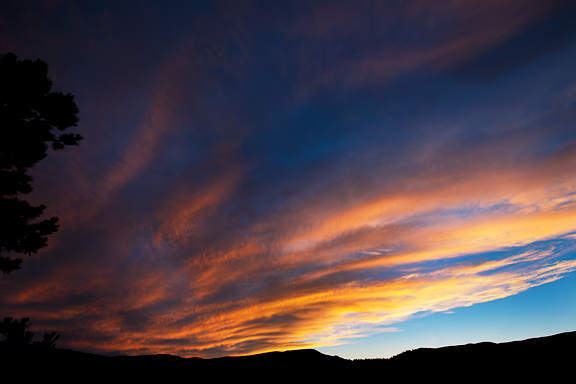 We have arrived at that stage where I inform Jeremy at least once each day, but more like three or four times a day, "I want a puppy." It's hard for me to tell if what I'm saying is, "I want a new puppy" or "I miss my baby puppy." I suppose in my heart, I mean both. Jeremy isn't ready and we will wait until he is. It just feels a little empty without some fur ball wandering around the house distributing hair and putting nose prints on the glass doors. Patience for winter. Patience for a puppy. Like I said, not my strong suit.
Actually, we are due for some snow in the morning (Monday), which is a start. A late start. Some resorts have postponed their opening days because it's been too warm to even make snow at night. In anticipation of cooler nights, I've been making soup – tortilla soup. Technically, any soup with tortilla strips in it is a tortilla soup. For years I made one with all manner of leftover vegetables, but decided it was high time I looked up a proper recipe. There are so many variations, but this one I settled on is a mega winner – especially if you make your own chicken broth/stock. Of course, if you're short on time, there is nothing wrong with using store-bought broth and chicken, which makes the recipe super easy and quick.

for the chicken and broth: whole legs, olive oil, salt, and pepper
season the chicken
brown the chicken
cover with water and simmer (or pressure cook, as I did here)
**Jump for more butter**