Tuesday, December 4th, 2018

Recipe: porcini salt
We are still in the throes of our Spring in Autumn Cleaning fest, but I've gotten my OCD under control enough to mentally ignore the disastrous mess on the ground floor – to be dealt with as time permits. It's a constant nagging in the back of my mind. An itch that demands scratching. Then you realize there are other more pressing issues like eating, sleeping, and taking the pups out for exercise.

yuki and neva confined to the bedroom while evil vacuum works downstairs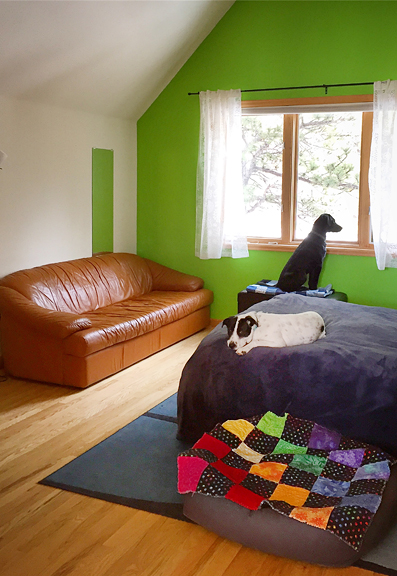 this is what cabin fever looks like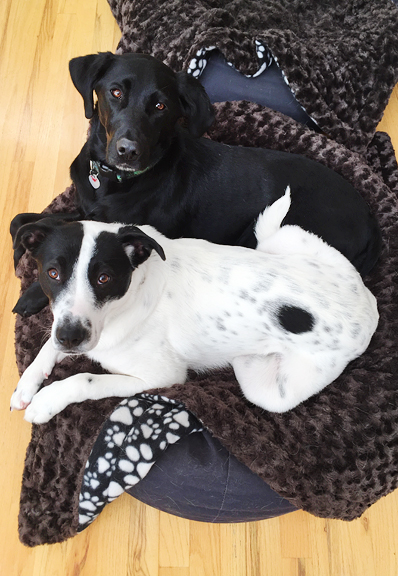 The snow wasn't great, but at least there was snow! And the entire point of this ski tour was to get dialed in with Yuki, not to get our jollies on turns. We are teaching her to respect the classic Nordic skis before working up to the backcountry skis in steeper and deeper snow. Neva could always use more training, too. We stopped a lot for the first mile, adjusting harnesses and leashes and belts. While Yuki has a thicker and warmer coat than Neva, Neva has the metabolism of a blast furnace. Yuki's paws got cold in 20°F snow such that we had to pull out the booties to keep her paws from freezing. Neva plowed her face through the snow drifts, lying with her naked belly (it's bare, we can't figure out why her hair is super bald along her ventral midline) directly on the snow whenever we stopped. Yuki didn't struggle as we put the booties on her and she completely ignored them the whole trip!
By the way, folks on Instagram have asked where we get the dog booties. dogbooties.com out of Anchorage, Alaska sells inexpensive and super functional dog boots for $3/paw. I recommend buying spares and we always choose colors that are easiest to find in the snow. Neva tends to need them if the temperatures drop to single digits and the snow is deep. We did notice a little slippage as Yuki crossed a few sections of ice. I think an easy fix would be to buy some silicone gel and apply little dots to the booties. I'd put the dots all around the bootie because they don't appear to remain in a preferred orientation.

figuring it all out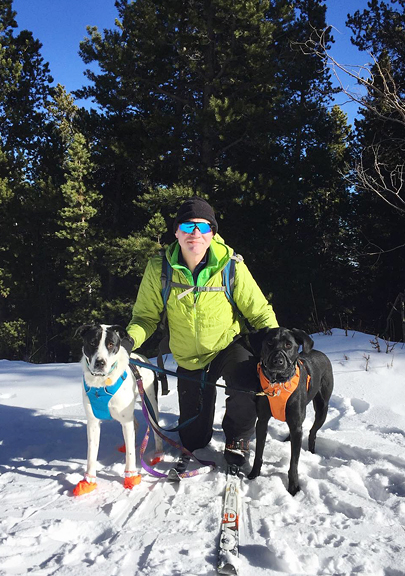 neva points in the direction she wants to go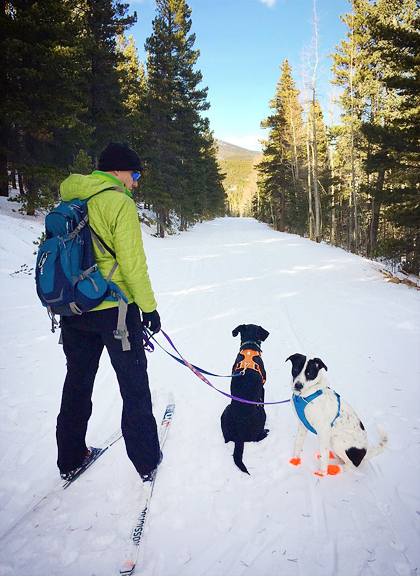 this is why we get fluorescent orange booties (and spares)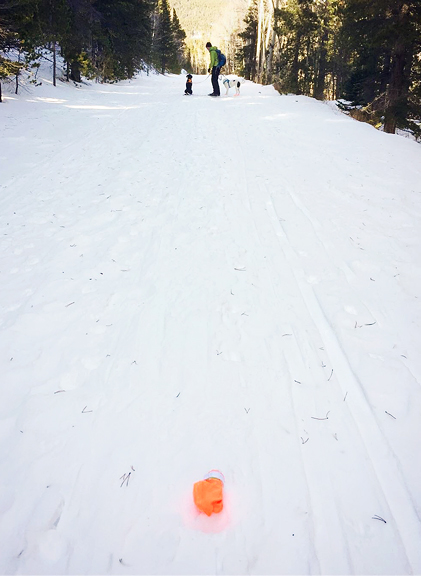 For some reason, our holiday duties are on an accelerated schedule this year. I haven't had the time to stop and figure out why. Instead, I'm determined to get it all done and hope I'm in one piece at the end. Which brings me to homemade gifts. EASY homemade gifts like a lovely jar of porcini salt. Maybe not so easy if you have to go and forage your own porcini mushrooms, dress them, and dry them. But SUPER easy if you buy the dried porcini. They are not inexpensive, however a little goes a long way. Fresh porcini have a delightful earthy, rich flavor. Once you dry porcini, the flavor becomes an intensely concentrated burst of heady umami. Pair that with salt, and you have MAGIC. I opt for Maldon sea salt or Murray River flake sea salt. Flake sea salt dissolves easily and has a big surface area to collect the porcini powder.
maldon sea salt and dried porcini
The easiest way to pulverize the dried porcini is in a coffee grinder or spice grinder. Except if you grind coffee in that coffee grinder, your porcini powder will have noticeable hints of coffee. I actually have a dedicated coffee grinder that I only use for spices and clean between uses. It's best to weigh the porcini slices than measure them by volume because the pieces are large and flat and sometimes twisty. But the recipe is pretty forgiving. Nothing wrong with grabbing a handful of dried porcini and tossing them into the grinder. I try to grind the porcini slices into a very fine powder. A few flecks here and there are no big deal.
fill the grinder up to the lip of the metal cup
grind into a fine powder
**Jump for more butter**