Thursday, October 11th, 2018

Recipe: shroomaki (japanese mushroom roll)
Our cooler weather turned to unsettled weather which turned to glorious cold and snowy weather this past week. While the snow will move on after Sunday and give way to sunshine for a week or more, I'm pretty spanking happy about getting this early dose of winter right now. I baked breads, we got Yuki out for her first romp in the snow, we are running the heat, and ALL of the warm blankies are out for people and canines alike. The transition is always a touch startling as we adjust our internal thermostat to sub-freezing temperatures outside, but we find exercising outside in the cold is the best and most fun way to get your body geared up for winter!

first came the rains and the sunrise rainbows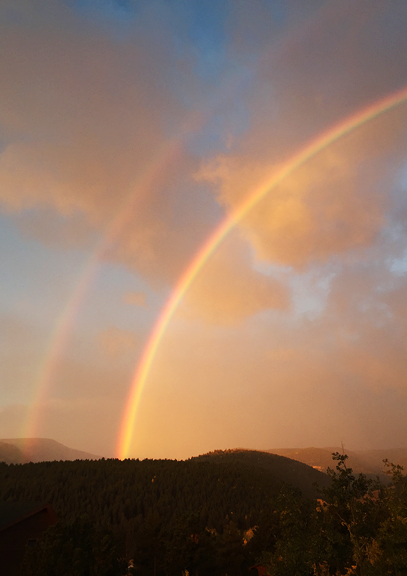 dusting off my sourdough starter and baking some bread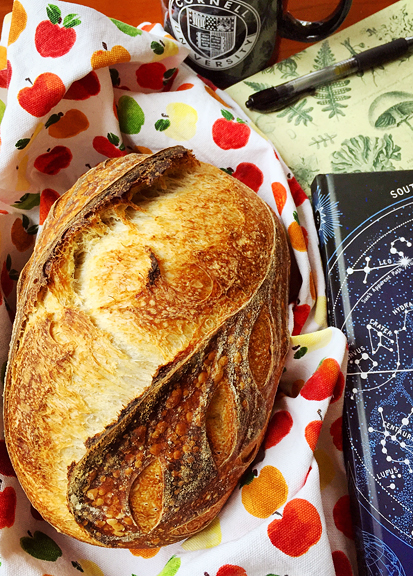 and cranberry walnut sourdough bâtards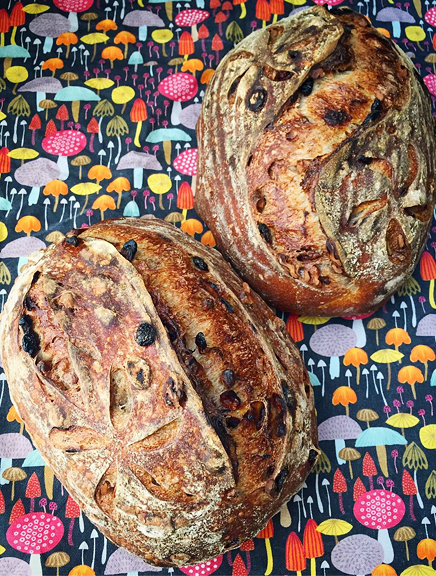 my all-weather pups in the high country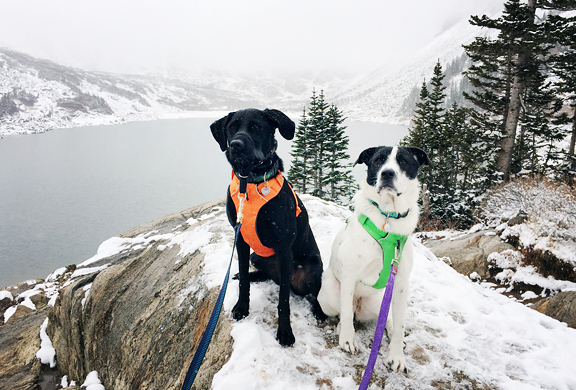 my beloved pack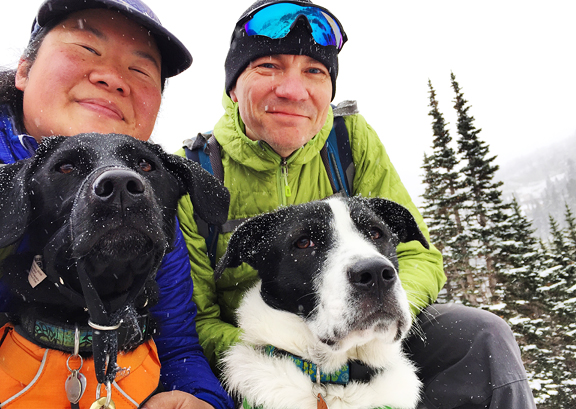 officemates chilling out while i work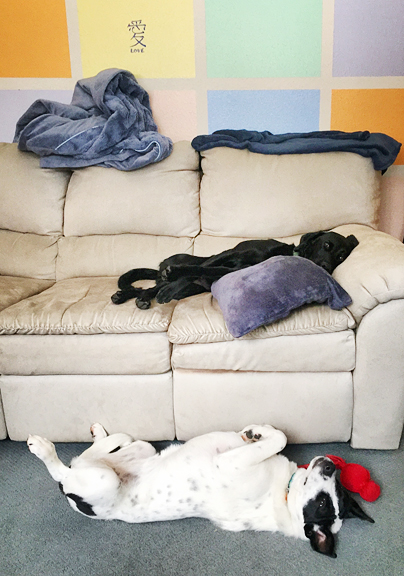 The kitchen has seen more use in the past couple of weeks than it did most of the summer. So far I've made chili, posole, pasta bakes, several batches of cookies, breads, and plenty of sushi. The wonderful nature of sushi is that it's a no-brainer meal for summer, but it is also perfect for cold weather with its accompanying tempura and miso soup and agedashi tofu and warm seasoned sushi rice. As I rummaged through my chest freezer recently, I grabbed a bag of frozen sliced matsutake and decided to season them Japanese-style. And then a vision of mushroom sushi goodness came to me. I knew what I had to do. If you aren't a mushroom lover, you must now look away and return for the next post. If you even remotely like mushrooms, this roll is for you.
3 kinds of mushrooms: shiitake (left), beech (top), and matsutake (right)
A dedicated mushroom sushi roll sounded like a great idea. Each type of mushroom is prepared a different way. I decided on matsutake mushrooms simmered in a soy sauce base, shiitake mushrooms simply sautéed, and tempura-fried beech mushrooms. What's great about mushrooms is that you can substitute other varieties if you don't have, let's say, matsutake on hand. Shiitake would be great in place of matsutake and you could sauté oyster mushrooms instead of shiitake, and tempura fry enoki or maitake in place of beech. Flexibility is good. Options are good. I will say, if you CAN use matsutake, please do. They have this certain special cinnamon-pine spiciness that is so complementary with the soy sauce, mirin, and sugar. It's magical. And if you are looking to make this gluten-free, replace the soy sauce with tamari.
water, mirin, hondashi granules, sugar, soy sauce, sliced matsutake
put everything in a small saucepan
bring to a boil, then simmer until liquid is gone
super flavorful mushroom slices
**Jump for more butter**