Tuesday, January 2nd, 2018

Recipe: roasted broccoli
Welcome to a new year! I hope you had a good winter holiday. While my own pack passed an uneventful end of 2017 and start of 2018, some of the people in our lives suffered unexpected losses, got bad news, or have been dealt some tough circumstances. Let's face it, Life doesn't care about arbitrary calendar boundaries. Whether you are or are not the type of person who makes resolutions with the new year (I am not), I think it's fair to say that the world can always use more compassion and kindness starting any time, but especially starting now. Maybe it means donating to charities that matter to you, or offering to help someone who is struggling, or volunteering your time. Whatever it is you do, I hope you do it with an open heart. And I thank you.

neva wishes you a happy new year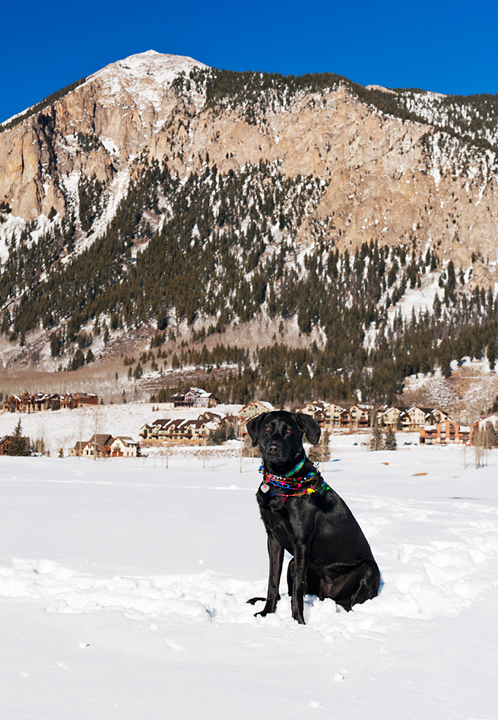 torchlight parade and fireworks on new year's eve under a nearly full moon (composite)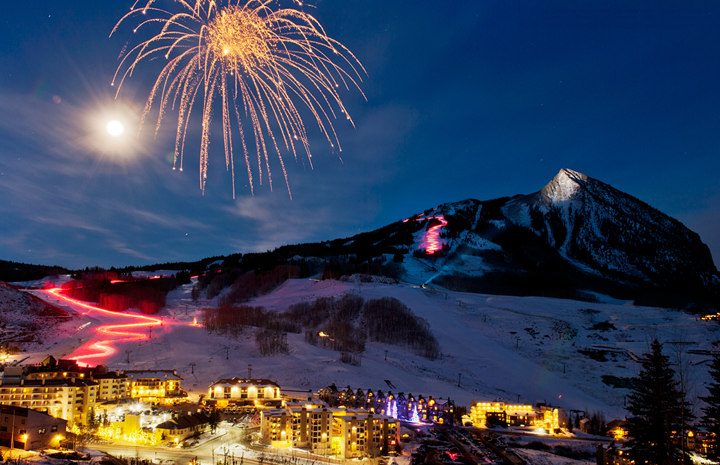 more pretty fireworks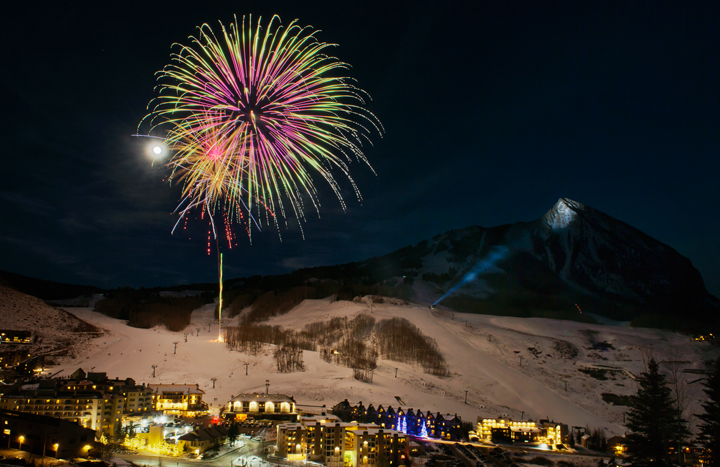 new year's eve dinner: potstickers and chinese cellophane noodle soup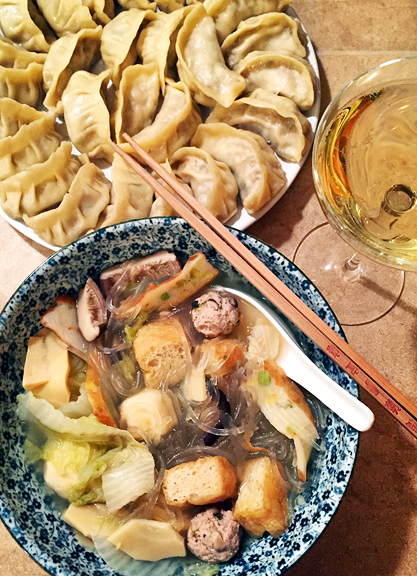 Santa Ullr brought a nice dump of snow on Christmas Day, and we've been trying to squeeze as much as we can from it because we have returned to the sunny and dry weather which has dominated much of the early season. The lack of snow meant that we hadn't been logging many ski days until we got to Crested Butte. It also meant our bodies were not as ski-ready as they would normally be by this time on any given winter. We've been rotating through telemark skiing the mountain, uphill skiing, and skate skiing. And when the snow gets old and tired, I tell myself that this is still better than living almost anyplace else (except those mountains with more snow right now!).
jeremy is about to dive in on christmas day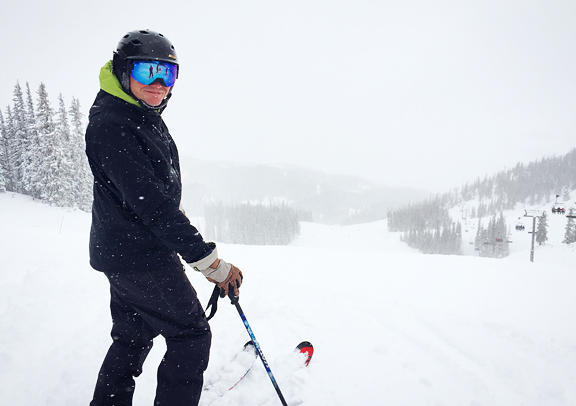 early morning colors on our way to the mountain to uphill ski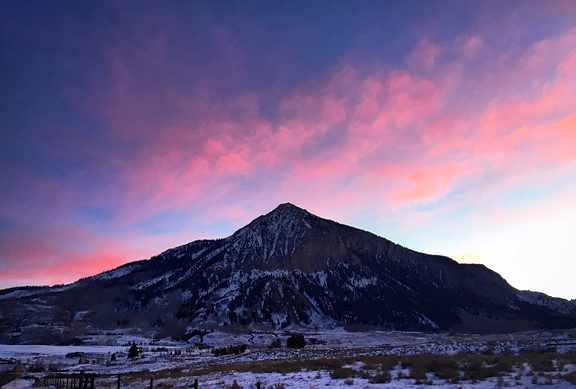 skating the handful of open trails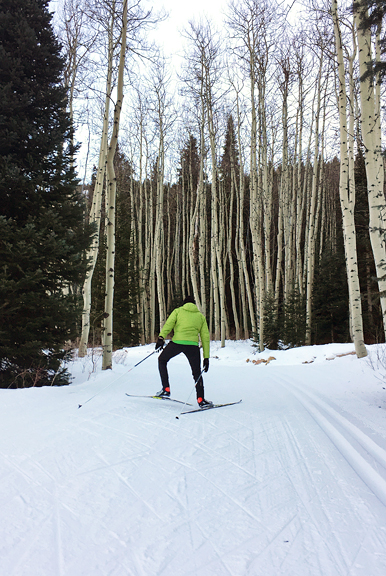 There was a full (super) moon on New Year's Day, so we thought it would be neat to skin (ski uphill) up the mountain to a good location and capture moonrise. When we left the house, the eastern horizon was clear of clouds. Of course, by the time we climbed to the top and unpacked and assembled all of my photo equipment, weather started spilling over the mountains where the moon was supposed to be. That was a bummer, but the mountains were still beautiful and the sunset in the opposite direction did not disappoint and it's kind of amazing to be able to do this at all, right?
no moonrise, but such pretty alpenglow on the elk mountains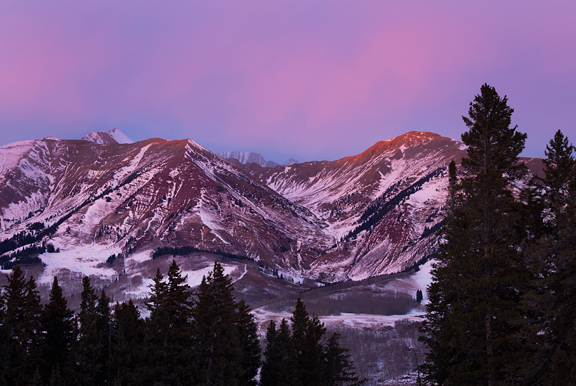 here's the sunset opposite the clouded out moonrise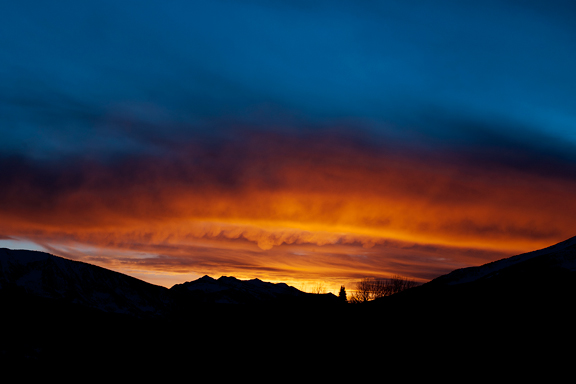 meta: my camera pointed at sunset while the groomer works the snow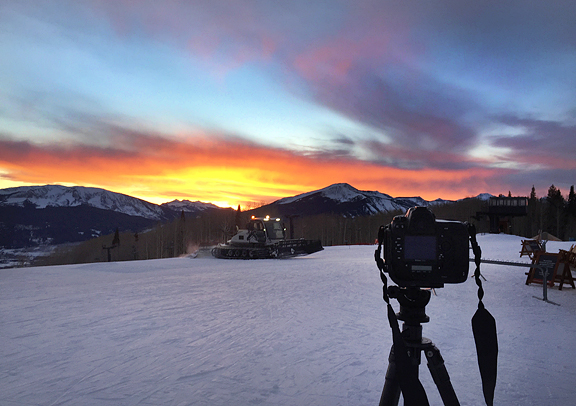 skiing out by headlamp in the dark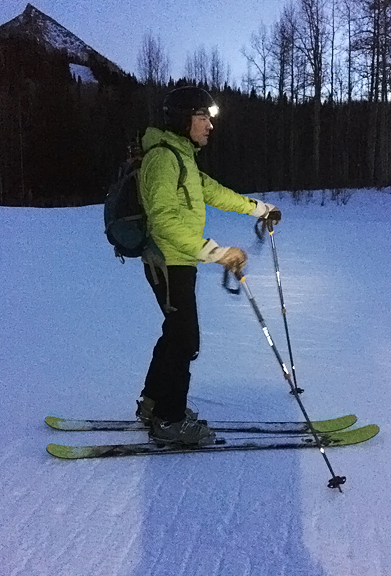 I think my past self might have been super bummed over missing out on moonrise, but my present self didn't miss a beat and captured the other magic going on around us. When we realized the cloud bank was too thick, Jeremy said he was sorry about that. I told him not to be sorry. I said it was fun to go on an uphill ski at sunset with him even if we had schlepped the gear up for nothing. Am I mellowing with age? Probably. I think more importantly, I have learned to savor the ordinary for being anything but.
That includes broccoli. What are your feelings about broccoli? I mean your true feelings? I grew up eating bright green, crunchy broccoli sautéed Chinese-style with garlic at home. I never understood the ubiquitous sad, boiled florets slapped onto cafeteria trays as the token green in restaurants or in the lunch room. If you wanted to dishonor a vegetable, that was certainly the way to do it. Lately, one of my favorite ways to serve broccoli is by simply roasting it.

broccoli, salt, pepper, olive oil
**Jump for more butter**