Sunday, December 10th, 2017

Recipe: roasted potatoes
It's coming down to the wire over here. I have three days to finish (well, start) my holiday baking. You might think that I should have a lot of extra time since there's very very very little snow to ski in these parts, but there were these flannel rag quilts I was sewing… nine flannel rag quilts. That took a big chunk of the last two weeks. I should clarify that while I haven't begun my holiday baking, I have most of my holiday candymaking completed. Variety is the spice of life and all that good stuff.
Life is a bit of a frenzy right now, but I did take a few hours off recently to see a rare visitor to Colorado. Deb, of Smitten Kitchen (my favorite food blog), came through Boulder last week on her book tour. While I couldn't make the actual event, we were able to finally meet in person over some noshes before her book signing.

such a lovely woman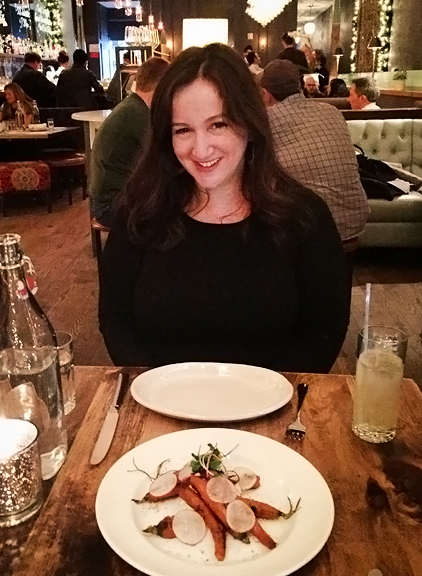 flannel rag quilts in progress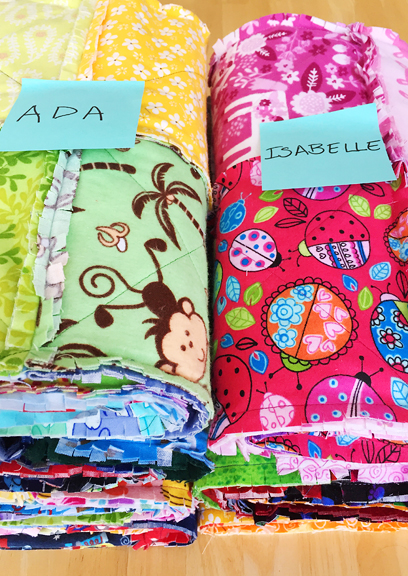 candied orange peels and chocolate caramels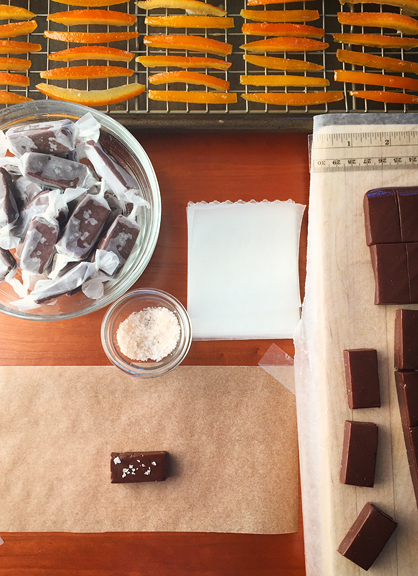 Despite being up to my armpits in chocolate, butter, sugar, cream, and flour, my mind has actually been puzzling over our upcoming holiday menu. Typically we ski our brains out on Christmas morning and I'm too wiped out to prepare anything more than a simple (but delicious) meal. Looking at the short-term forecast, our brains may very well remain securely in our heads due to the lack of snow. Even so, I still don't want to spend a ton of time cooking. I know Jeremy would be delighted with a sous vide steak, some potatoes, and lots of greens. We have a new favorite way to enjoy roasted potatoes, too.
yukon gold potatoes, duck fat, baking soda, salt, garlic, parsley, black pepper
It's unclear to me how I found Kenji's recipe or who turned me on to it (it may have been Kenji's Instagram), but when I see the words "Best Roast Potatoes" coming from a trusted source, the logical next step is to try it out. I've made the potatoes a couple of times now – the first time with olive oil and the second time with duck fat. The olive oil version was good, but holy moly the duck fat version is the stuff of dreams. Kenji's technique basically parboils potatoes in an alkaline environment to create a roughed starchy exterior, tosses them with fat, and roasts the potatoes to yield crisp outer crusts with fluffy interiors.
quartering peeled potatoes
adding salt, baking soda, and potatoes to the hot water
**Jump for more butter**