Sunday, October 16th, 2016

Recipe: shrimp and vegetable tempura
I'm trying to make the most of shoulder season – that period between summer season activities and winter season activities. Autumn is glorious, but it can also be a little frustrating with the back and forth between hot weather and snow. It's far too sketchy for any skiing that won't result in massive gouges on the bottoms of our skis. Hiking and trail running up high is a bit sloppy with the diurnal melt and freeze. We're making due with whatever exercise we can get right now, all in the hopes that we won't be sucking wind when we finally slap those skis on. Plus, Neva doesn't care WHAT the season is nor WHAT the weather is doing, she just loves to be outside.

squiggly aspens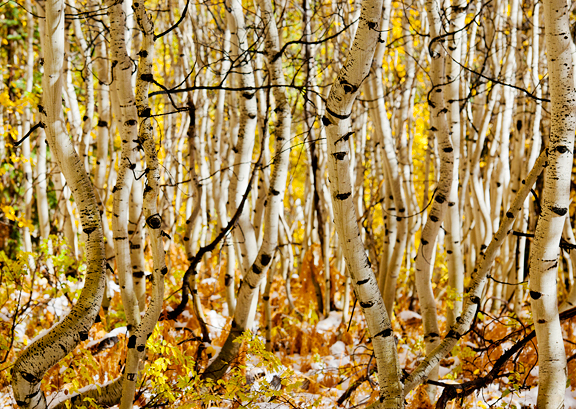 jeremy and neva after an icy hike up to the lake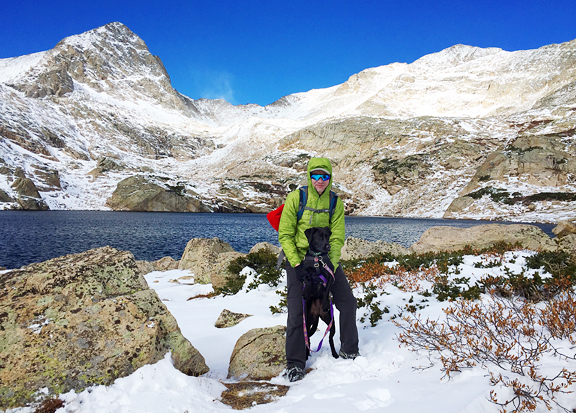 My parents are back in Colorado for a couple of weeks to sample a season other than summer. They are not fans of winter and snow, and I've warned them that crazy (i.e. snowy) weather can happen any time between October and May, but they took the chance. Luckily, the snow has stayed up here in the mountains. It happened to be Dad's birthday last week and the plan was to have my folks up to our house for a celebratory dinner. But Dad's back was acting up and I didn't want him driving the canyon, so we prepped as much as we could and then brought dinner down to cook at my parents' place in Boulder. When I entertain, I typically plan the menu and let Jeremy pick the wines to pair. But whenever I cook for my parents, Dad picks the wines he wants to serve and I create the menu around the wines.
happy birthday, dad!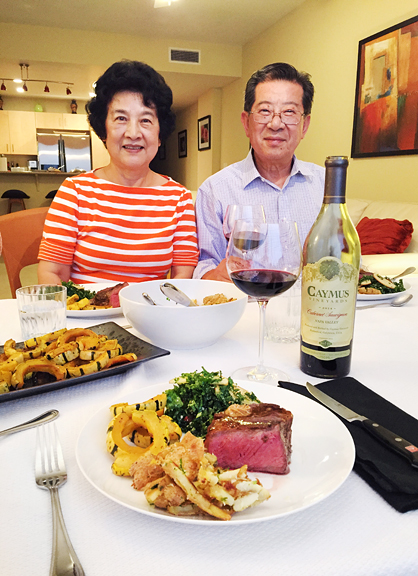 As darkness encroaches on both ends of the day, we find Neva requesting dinner earlier and earlier in the evenings. The orbit of the Earth around the Sun is messing with her internal doggy clock pea-brain. I have no idea how she's going to deal with Daylight Saving ending in November. It's a bit of an adjustment for me, too. More so for Jeremy. It seems we also cue on the daylight for dinnertime – eating as late as 10 pm in the summer, which I don't really like. One of the positives of the winter months is that I feel good about eating dinner at 7 pm and having a few hours after dinner to digest. We also find ourselves dining out less in the darker months. I think that's partly because we're getting older and partly because I can cook some meals better at home for less than it costs to go out to eat. Jeremy and I still love to go out for sushi since it's hard to source that much variety in fresh sushi-grade fish at home, but I have given up on ordering tempura because I find it far easier to make my own using my favorite ingredients for the dish.
kabocha squash, enoki mushrooms, broccolini, lotus root, shrimp
ice water, baking soda, egg, flour, mirin, hondashi, sugar, soy sauce
**Jump for more butter**