Tuesday, March 13th, 2018

Recipe: sous vide hamburgers
Looking at my calendar, I see the first day of Spring is next week and I have two thoughts: 1) Woohoo, SPRING! and 2) Where the hell was winter? Winter visited us for about a week or two in February, but overall I think it dissed us for the season. We didn't even get our skis tuned, and I was happy about that every time I ran over a rock in the backcountry (which I wasn't happy about, but hey – I try to be positive). Now, with the sun rising ever higher in the sky, temperature plays into when you ski. That is… assuming there is snow to ski. I sometimes feel like I just want to give this ski season a big ole boot in the ass and shout "good riddance!" But then when I'm out there on the snow, I remember why I love skiing.

neva was soooooo excited to get out into the backcountry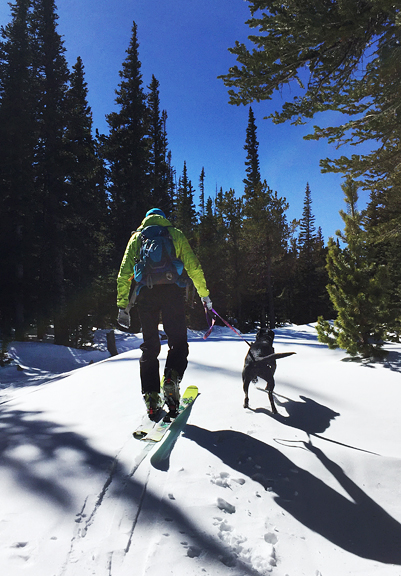 both of them patiently waiting for me to take a photo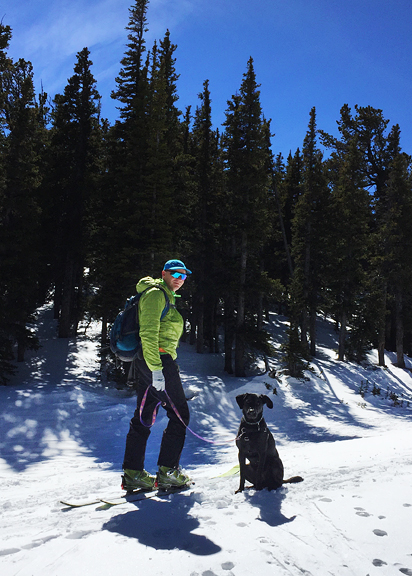 jeremy skins up crappy snow (but at least there is snow)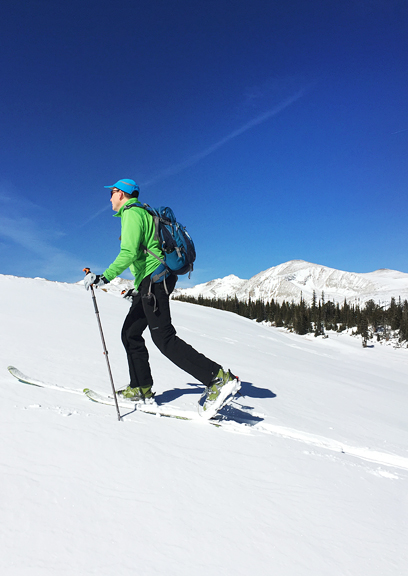 Last week, my dad texted me to ask at what temperature do I sous vide my burgers. Ever since I taught my parents how to text, they text me all the time with photos of their food, pictures of wine bottles, random reports of their activities ("We are shopping at Costco" – of course they are), selfies from their travels, texts that were meant for other people, and Googleable questions that require immediate responses. I thought I had blogged the recipe, but I hadn't. So I checked my recipe notebook and sent Dad the various temperature ranges and times for different levels of doneness. I got a kissing emoji reply which meant that I had unlocked the Good Chinese Daughter achievement.
I hadn't thought to sous vide burgers until my friend, Debra, mentioned that she prepares her burgers this way regularly. The first time we tried it, I couldn't believe how juicy they were. And now we don't prepare our burgers any other way.

salt, pepper, fish sauce, beef
You're probably wondering what's up with the fish sauce. This is a tip I learned from my friends,
Todd and Diane
: add a dash of fish sauce to your burgers for that extra umami blast. It doesn't taste fish saucy, it just tastes damn good. Clearly, I pick up lots of excellent beta from my friends. The key is to have friends who know what they're talking about. If you don't want to use fish sauce, just add another half teaspoon of salt. And if you do want to use fish sauce, but need your burger to be gluten-free, there are some decent gluten-free fish sauce brands like Red Boat which is recommended by my friend,
Shauna a.k.a. Gluten-free Girl
(because I asked her specifically).
yes to the fish sauce
**Jump for more butter**