Sunday, October 25th, 2015

Recipe: korean beef short rib kimchi stew (jjigae)
We got a proper snow last Thursday. Usually the first inch of snow marks the first snow of the season, but we got four inches! At the start it was a light snow that covered the deck. When I let Neva out into it, she hugged the edge of the house, remaining under the eaves – almost afraid to step on the snow. I was concerned. Had she forgotten all of the snow she played in as a wee puppy back in May and June? She had never seen it fall from the sky before and she stood there, watching it intently. By the time she went back out onto the deck for her second visit, she was already trying to eat the snow. Neva shoved her nose into it and put paw prints all over the white canvas. She asked to go back outside another 20 times that morning – just so she could play in the snow. Looks like Neva IS our puppy after all! I didn't take any photos of Neva's discovery phase because I was busy playing with the video and slo-mo on my iPhone. So if you want to see those videos and other shenanigans pertaining to Neva, find me on instagram at @jenyuphoto.
Over the weekend, we took Neva into the high country for a little walkie walk. She had a blast. Jeremy and I kept trying to gauge how she'll do when we're on skis, but the best way to know is to take her out on a ski tour. And the only way to do that is to wait for more snow. I will say that we were pleasantly surprised at how much more snow there was in the high country – about a half foot on average. Jeremy worried that Neva would get too cold in the snow (she has yet to grow her winter coat and her belly is still barely covered in baby fuzz). When we stopped to check on how she was, her hind legs were trembling – not from cold, but because she was SO EXCITED to keep going up the trail. Crazy little dog. [And she is quite little. I looked up Kaweah's old records and found she weighed in at 51 pounds at 6 months of age. Neva was 31 pounds at 6 months.]

alpine lakes are good for your soul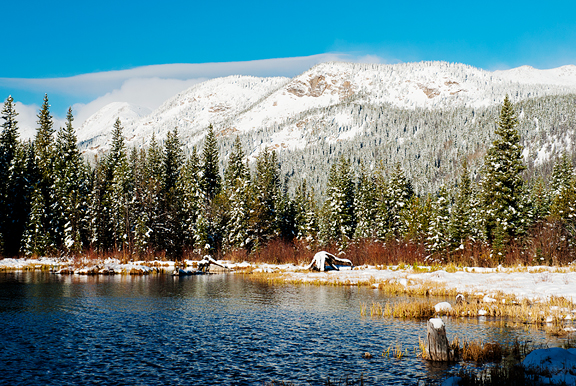 four of my favorite things: jeremy, neva, mountains, and snow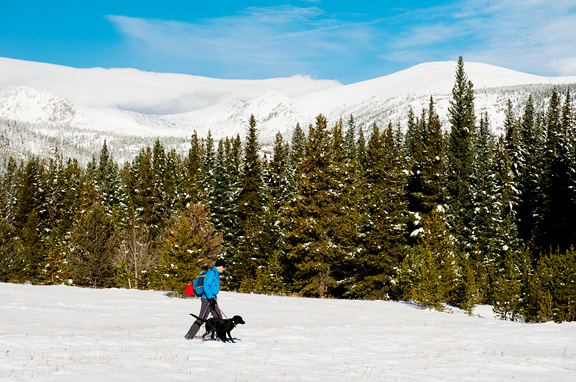 Snow is a game changer. It turns the backcountry into a different kind of playground. I no longer feel as if I have to beat the sun when I get outside and I don't dread the heat of midday (or day, for that matter). Oh, and I can cook again! We don't have air conditioning in the mountains, so we try to keep the exothermic kitchen activities to a minimum in summer. Once the temperature turns, cooking is a great way to feed our pie holes AND warm up the house. Thermodynamics always wins in the end, so don't be fightin' it. Months ago, someone posted a photo of their dinner at a Korean restaurant – something steaming, spicy and stew-like. At the time I couldn't even wrap my mind around eating stew in the dead of summer while a feral little puppy was running my life. But now… now I've had the time to research some recipes, the puppy is more dog than puppy, and it's finally cold enough to justify making jjigae – a Korean short rib kimchi stew. You know I'm all over that one.
rice cakes (tteok) can be found at good asian grocers in the frozen or refrigerated sections
rice cakes, kimchi, onions, hondashi, pepper, short ribs, butter, garlic, salt, vegetable oil, mirin, sesame oil
The first thing to do is caramelize two pounds of onions. Don't be in a rush when you caramelize onions, because you won't get caramelized onions, but burnt onions. Caramelization takes time, so give yourself at least 45 minutes. If you live in my neck of the woods 8500 feet above sea-level, give it more like 90 minutes. The key is to give it time, keep the heat just low enough so that the onions cook, but don't burn, and stir occasionally.
melt the butter and vegetable oil
sauté the onions
when the onions turn translucent, reduce the heat
stir and cook and stir and cook until the onions are a rich golden color
**Jump for more butter**